Self Storage Insurance Comparison
When you're looking at self storage insurance comparison in New York City, you'll find that there is the basic level of coverage and one with added valuation.  Moishe's pays for the basic level of insurance coverage with a relatively low payout; if your items are expensive, you can pay for added valuation of your items.
If you plan on storing high value items in self storage insurance comparison is an important factor to consider.  Moishe's offers added valuation insurance for your higher value rent storage items.  We offer full replacement value insurance for your stored items, as well as limited liability insurance.
If you're seeking insurance for items in storage with us, know that your renter's or homeowner's insurance may cover you.  Ask your insurance provider for more details.  To seek more details about the various types of self storage insurance comparison we offer at Moishe's, ask one of our account managers for more information.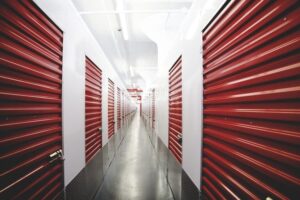 Moishe's Limited Liability Insurance Plan
This is the insurance plan with the least coverage required by law in NY state.  This is a great option if your items in storage are of very low value, as it only covers $0.30/lb. of storage items.  If any of your items are lost or damaged during your move, you will receive a payout of $0.30/lb., up to $2,000.  Our limited liability plan is to cover the storage company against potential losses and is provided to you at no extra charge.
Our Added Valuation Insurance
If you'd like to purchase an optional, fuller coverage plan, we offer our added valuation insurance.  With this plan, Moishe's assures payment in the case of damage equal to the cost of the item.
The cost for this coverage type is $7 for every $1000 of valuation placed upon your items in storage.  The limit for this added valuation is $5,000 with an increase of $5 for each additional $1,000 in coverage.
Additional Insurance
If you're storing high-value items like antique furniture, fine wine or museum art pieces, you may want to consider buying additional insurance to cover these items besides just insurance through Moishe's.  Your insurance carrier can provide you with more details about purchasing additional insurance for valuables.
Our guide on insurance for self storage insurance comparison can help you understand more thoroughly the types of coverage we provide.  Feel free to schedule a consultation with one of our account managers to discuss insurance for your storage items.  Stop in to the nearest Moishe's location to you today and experience for yourself why we are NYC's leading storage provider for over 30 years.