5 by 10 Storage Unit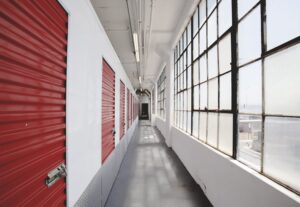 Are you looking for a 5 by 10 storage unit? Moishe's Self Storage is a NYC-based self storage company that offers a variety of storage unit sizes at an affordable price.
Moishe's 5 by 10 Storage Units
A 5 by 10 foot storage unit is perfect for customers that are needing a secure and climate-controlled space to store their extra furniture, household supplies, bikes, or old family photos and sentiments. The 5 by 10 foot units are a great compromise for customers who need more than a 5 by 5 foot unit, which can hold several boxes and few pieces of small furniture, and the 10 by 10 foot unit, which was designed to comfortably hold the contents of a one bedroom apartment- bedroom furniture and all!
At Moishe's we want to make sure that you are not going to pay for space that you do not need. Call us today to let one of our professional, knowledgeable and friendly representative help you find the properly sized storage unit for your personal belongings. Or, check out our prices and services online!
Why Moishe's Self Storage?
Moishe's has been in the self storage industry a long time – over three decades! We know this business, and it shows in our customers' reviews and loyalty. For instance, the average Moishe's customer will utilize our self storage services around four years. No other storage company has that type of costumer loyalty. We pride ourselves on our high quality products and excellent customer service.
At Moishe's, we treat your personal belongings like our own. Every single one of our storage facilities offer climate-controlled units, which protects against environmental damage. We also have the most current security technology and procedures, such as 24/7 security monitoring and several security checkpoints. We even offer free pick up services for clients renting up to a 5 by 10 storage unite for at least 3 months. What else could you ask for? Contact us today to book your room.