5′ x 5′ Storage
When you need 5 by 5 storage, one of our most popular mini sizes, trust Moishe's.  For the past 30 years, we've been NYC's leading storage provider, serving Manhattan and beyond.  When you need mini storage in NYC, trust the industry-leading best with Moishe's.
We offer everything from storage lockers to larger spaces for both personal and commercial customers.  Short- and long-term storage rentals are made simple at Moishe's. At Moishe's, our 100% customer satisfaction guarantee means your safety and the safety of your valuables is our top priority.
Our consistent 5-star customer satisfactions ratings reflect this guarantee.  Moishe's Self Storage is NYC's most trusted storage and moving company for the past 30 years.  We are the largest storage provider here in the NY tri-state area since the 1980s.  When you need mini 5 by 5 storage, trust your belongings to the most secure storage provider in the city.
Moishe's Mini 5 by 5 Storage Offers You the Most Security Features in NYC
As NYC's most trusted moving and storage company, Moishe's has grown up in the city.  Being in business in Manhattan for a few decades, we've seen some issues people have with cheap mini storage providers.  We give our customers peace of mind knowing that if you need to access your storage space at 3 AM, you'll be safe, at Moishe's.
We utilize CCTV recording cameras in every hallway in our storage space, including our 5 by 5 storage and locker area.  You don't need to pay extra for the highest security features on the market.  We  utilize motion detectors, state-of-the-art burglar alarms, security checkpoints and the latest fire suppression technology in all our rooms.  Theft is eliminated at Moishe's with our security.  What other 5 by 5 storage facility is going to offer you that?
Free Pick Up Services for the 5 NYC Boroughs
Moishe's also offers free pick up services if you live in the five boroughs.  Call (800) 536-6564 to schedule your free pick up today.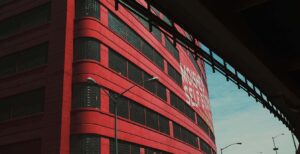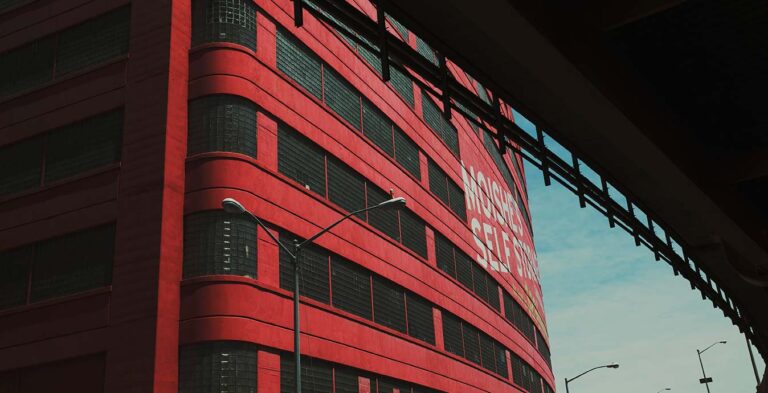 We offer this service to new customers, up to a 5×10' space, with a 3-month storage commitment.
Why go with anything but the best?  Trust New York City's most experienced storage provider—Moishe's Self Storage.  Feel free to schedule a consultation with one of our account managers today and experience the Moishe's difference for yourself.  With over 20 different unit sizes, including customizable options, you're sure to find the perfect fit for all your storage needs at Moishe's.
 5 x 5 Storage UnitAre you looking for a 5 x 5 storage unit that is affordable, clean and secure? If so, be sure to check out Moishe's Self Storage. We offer modern 5 by 5 storage units at several of our locations all across the New York City and Tri-State area. Whether you are looking to store your bicycle during the harsh Northeastern winters, or need a safe and secure place to keep your party dinnerware, Moishe's Self Storage has a storage unit that is right for your unique needs. Visit our walk-in locations in the Bronx and Queens to see the Moishe's difference for yourself.
No Problem Too Small
At Moishe's, there is no storage problem too small for us to handle. Renting a 5 x 5 storage unit is an affordable and simple solution to solve the notorious problem facing most NYC residents- limited space! Stow away some of your infrequently used items and seasonal belongings, and make your living space feel open and welcoming again. Our 5 x 5 units are excellent for storing small personal items, such as bookcases, strollers, bicycles, folding furniture, and seasonal decorations.
Moving from room to room within your apartment shouldn't feel like you're navigating through a maze. We can help you find a solution to your storage woes! Moishe's Self Storage offers all of our customers – no matter their storage needs – high quality and affordable self storage options. For instance, all of our units, no matter how small, are climate-controlled and equipped with state-of-the-art security systems.
Security for Your Peace of Mind
New York City boasts the widest variety of characters in the country, there is no doubt about it. This unfortunately means that there are a few people
5 x 5 Storage Unitlooking for a place to sleep or for items to steal and sell. Moishe's furniture storage ensures that intruders cannot come close to your unit, making us among the most secure facilities available in NYC.
Moishe's Self Storage features the most high-tech security system the city has to offer. We utilize burglar alarms, motion detectors, security checkpoints, 24/7 CCTV and more, all for your peace of mind.
Storage On Your Terms
No storage company understands NYC living more than Moishe's. We have been leading the storage industry in the area for over 30 years. Our facilities are not only clean and climate-controlled, they're also safe and secure. In addition to burglar alarms and motion detection, your storage unit will be under 24/7 surveillance. With security guards on constant patrol and closed-circuit monitoring, your personal valuables will be in safe hands.
At Moishe's Self Storage, renting a 5 by 5 storage unit is as easy as making a phone call. Contact us today to get started!