Storage Staten Island
Are you looking for some of the most affordable, secure and clean storage Staten Island can offer? Look no further! Moishe's Self Storage offers a variety of storage unit options throughout the New York City and tri-state area.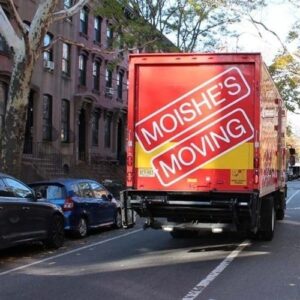 Moishe's Storage
Finding a storage unit that is convenient and affordable in Staten Island can be tough. Here at Moishe's Self Storage, we make every effort to provide our customers with individualized care and attention to meet their unique rent storage needs. In fact, Moishe's customers continue to utilize our services for an average of four years, which is well beyond the industry standard.
Our customers could be staying because of our top-of-the-line security system and procedures, the diverse and customizable storage unit options that we offer, or our affordable prices. All of these factors contribute to Moishe's offering some of the most customizable and affordable storage Staten Island provides.
Long vs. Short Term Storage
Not sure how long you will need to store your personal belongings? Moishe's offers a variety of storage unit packages that can be flexible with your timeline. Moving apartments or businesses can be anxiety provoking, stressful and exhausting. Make your transition a little easier by taking advantage of one of Moishe's many self-storage packages.
We offer commercial and residential spaces starting as low as $29/month. These packages include a wide variety of unit sizes that are  fashioned with the most current security equipment, and are always well-maintained by our responsive and friendly staff. Whether you need a place to store your personal belongings for a week, or want to join the large group of satisfied Moishe's customers that take advantage of our services for years, Moishe's Self Storage has a storage option for you!
Make your move stress-free by working with the most comprehensive storage Staten Island facility in the area – Moishe's Self Storage. Contact us today!
There are a wide variety of storage Staten Island NY companies to choose from. At Moishe's Self Storage, we know that living in New York City and the surrounding area comes with a unique set of challenges in residential and commercial space.
Whether you are looking to store a few seasonal items to free-up some valuable room in your apartment, or your company is moving locations and needs a temporary storage facility to make for a smooth transition, Moishe's Self Storage is here to help!
Options, Options, Options
Moishe's Self Storage offers a range of self furniture storage unit sizes. Rent one of our clean, affordable 5 X 5′ storage units to stow seasonal clothing, miscellaneous dinnerware, party supplies and recreational equipment, such as skis and kayaks.
Do you need something a little bigger? Our 10 X 20′ storage units can store the contents of a three to four bedroom house! Your family's personal belongings and possessions will remain safe, dry and easy to access for however long you need! Here at Moishe's, we can customize a self storage package that works for your individual needs and budget.
Short and Long Term Storage
Moishe's Self Storage understands that moving, or finding a convenient location to store your apartment clutter, can be frustrating and complex. If you are not sure how long you will need your self storage unit, that's okay. We get it! Moishe's team of professional and friendly representatives is ready to help you figure out the best storage option for you.
Whether you just need to store something for the weekend, or you are looking for long-term storage, we have everything you need! Once our customers experience our excellent customer service and high quality facilities, they tend stick around for a while. In fact, our self storage customers tend to stay an average of four years! Come find out for yourself why Moishe's Self Storage provides some of the best storage Staten Island NY can offer. Contact us today to get started.