Moving to the big City of New York can be overwhelming. You may be downsizing and do not want to get rid of your belongings to make this move a success. New York storage units are the way to go when faced with this task. Check out our storage tips and tricks for moving to New York City...because, moving is hassle enough, you need to know what to do and how to do it when it comes to storing your stuff.
How Long Do I need Storage?
First things first: you need to determine how long you're going to need to rent a storage unit. Are you going need a long term storage unit in NYC? Or are you perhaps only going to need a short term storage unit rental? After you decide which type of storage unit you'll be needing you'll be ready for the next, arguably most important step in the storage process: packing.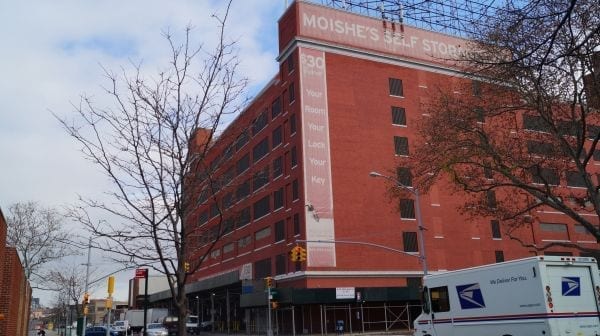 Packing Items for Storage
So you've figured out what size storage unit you need, how long you need it, and determined that you'll be renting one of the many storage units in The Bronx or using a Queens storage facility. Now, you have to figure out how, and what, you're going to pack into your storage unit. Here's a few handy tips:
Use the correct size storage containers/boxes for your items. This will help keep them safe during transit.
Carefully wrap any fragile items that are going into storage.
If possible, vacuum seal clothing into air-tight bags; this will keep your clothes fresh!
Thoroughly clean your NYC storage unit before moving your items into it
You can find more information on how to store your items by reading our Ultimate Storage Guide for New York City.
Downsizing? Here's How
Odds are that if you are moving into a New York City Apartment, you're likely downsizing. And we mean by a lot. NYC apartments are notoriously small and have the added benefit of zero extra storage space. So, we want to provide you with some tips on how to downsize for your NYC apartment, and ultimately help you determine which items should go into storage.
Get rid of anything of which you might have duplicates. While it might seem counter-intuitive, downsizing so as to only have one of an item, will save you crucial space in your apartment
Get rid of items' original packaging. Items such as bandages, soap, cleaning materials, and more can come in bulky, boxy type packaging. Get creative with how you store these items by removing their original packaging and utilizing a space-saving storage container.
Consider donating, storing, selling, or getting rid of anything that you have not used at least once in the last 6 months. Odds are high that you won't miss these items when they're gone.
Determine which items are of value to you and store them securely. The safest way to keep valuable items secure is to store them in a lock box or small safe in your apartment. Even items of purely sentimental value can be stored in a lock box.
Find creative means in which to store things. Invest in hooks and baskets that will allow you create "new" storage spaces for items on the back of doors and in the corner nooks of rooms.
---
If you're moving to New York City and are looking to downsize, consider contacting Moishe's Self Storage, the leading provider of storage units in New York City. We offer affordable, clean, full-service self-storage units in The Bronx and Queens. We specialize in storing wine, art, furniture, luggage, household items, and more.
View Rooms for FREE
Our Manhattan/The Bronx and Queens/Brooklyn Storage Facilities are conveniently located near you.
Reserve your room or view specials. We'll pick up your things FREE!