Storage Units for Small Apartments
With New York City apartment living, it's hard to afford enough space.  Moishe's storage units for small apartments are here for when you need that extra closet's worth of space, but just can't find the room for it in your apartment.  Consider your rent storage unit like a closet in an attic just down the street.
Your satisfaction is 100% assured at Moishe's.  That's just part of the Moishe's difference.  We offer the best rates on self storage near me that you'll find in NYC, hands down.
Our commitment to excellent customer service is the reason we earn consistent 5-star ratings.  Our account managers are here from 7AM-7PM on weekdays and from 8AM-5PM on weekends.
But don't think that any time of day or night your storage unit won't be available.  With Moishe's, you can come in any time you want, any day of the week to access your storage units for small apartments.
When you're tired of being crammed in by NYC small apartment living, call on Moishe's to send our crew in to your location for your free pick up!
Our Free Pick Up Services for Storage Units for Small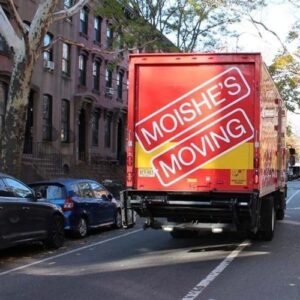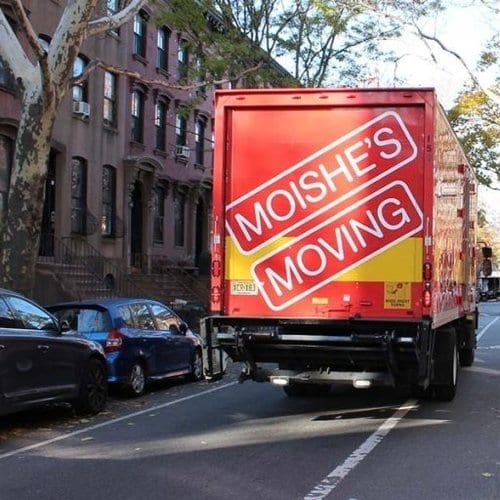 Apartments
When you live within the 5 boroughs of the city, we offer free pick up services for up to a 5×10' space.  All it takes is a 3-month commitment to storage with Moishe's, and our team of experienced NYC movers will drive one of our trucks to your location, pick up your belongings and store them for you at no extra cost!
Why waste your time and effort renting a truck, loading and unloading things yourself when our relocation experts will do the job for you for free?  Call (800) 536-6564 today to schedule your free pick up.
Our Unsurpassed Storage Security Features
Moishe's is a Manhattan-based company, founded in the early 80s.  What started with Moishe Mana's "man with a van" moving service has become the largest storage provider in the NY tri-state area.  Our storage security features are the best in NYC.
We use motion detectors, state-of-the-art burglar alarms, security checkpoints and the latest in fire suppression technology in all our self storage facilities near me.
When you need assistance with storage units for small apartments, contact a Moishe's account manager today.  We can help you estimate the size storage you'll need.  With over 20 different storage unit sizes to select from, including customizable space, you're sure to find the perfect fit for all your storage needs at Moishe's.