New York City and other large cities in the US have small (and hopefully cozy) apartments and homes for sale or rent. A small space, however, doesn't have to feel small. There are things you can do to save space make it feel bigger without the tearing down of walls or remodeling. Here are 11 ways to make a small space feel bigger:
1. Make things mobile
Making things mobile in your home allows for quick maneuverability among furniture pieces. The most prevalent would be a bartending station. Your drink-making concoction spot can be wheeled around and moved out of the way when you need to make space. For the pro who wants to be able to move heavier items, like a couch, use these heavy-duty furniture lifters.
RELATED: How Self Storage Can Help When Downsizing Your Home
2. Folding desk
You're working from home and need a desk for work because the couch is too tempting for a nap. It's okay, we understand!
A folding desk is not only useful but also convenient and saves space. Leave it up all week or take it down to make space when you have friends over.
For best results, find a desk that folds to the wall so no space is lost!
On a different and more artful note, consider making your own coffee table with material found at the local hardware store. It can be as cheap as you want it to be. It could be a simple piece of plywood or a stained spruce board. Add Floyd Legs to make a table. When guests come over, completely disassemble it so you have more space. If you want to change it up or completely get rid of it, it wasn't too expensive so it's not hard to part ways with it.
4. Coffee tables with an undertray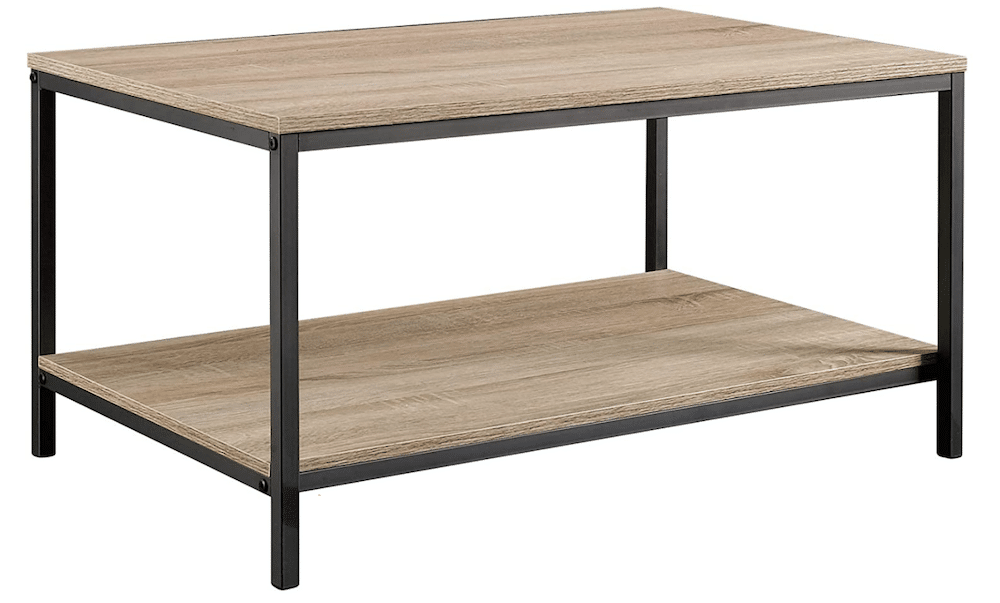 A coffee table that has two levels adds more space for items such as books, games, or music players.
The downside to these is that they are not easy to move when you need more space. However, what they lack in mobility makes up for storage space.
6. Hang mirrors
Hanging mirrors really opens up the room you're living in. Refrain from putting mirrors in a place where they reflect in each other. Instead, place a few mirrors in spots easy to see.
Here's a helpful video about mirror placement:
7. Plants up the wall
Placing plants all over the home is completely acceptable if you have space for them. Without space, however, potted plants around the home can significantly clutter up the areas of the home. Instead, put them on the wall or purchase a vertical plant stand to stack vertically.
8. Wall-hanging storage
Wall-hanging storage can be a small area or larger pockets on the backside of a door. Either way, utilizing vertical space without making it feel too "busy" on the eyes will increase storage areas.
RELATED: 11 Ways To Have An Inviting Home Without Spending ANY Money
9. Tiny tables
Small tables allow function and design without it being too large and in the way.
NOTE: Some small coffee tables are heavy, so if you're okay with a little weight when moving them, then this may be a good idea to add to your small apartment or home.
10. Decorate wall cords
Although this is not specifically a way to make a space feel bigger, it is a way to make your home a little cozier. Black or white outlet cords can be a nuisance and hinder a soft feel for a room. Make them a little more appealing by wrapping them in a cord.
11. Electronics charging station
With the advancement of technology, more and more items need to be charged on a daily basis. To remedy the problem of too many items charging, consider a trendy charging station for cell phones, tablets, headphones, and a smartwatch.
12. Large art for more space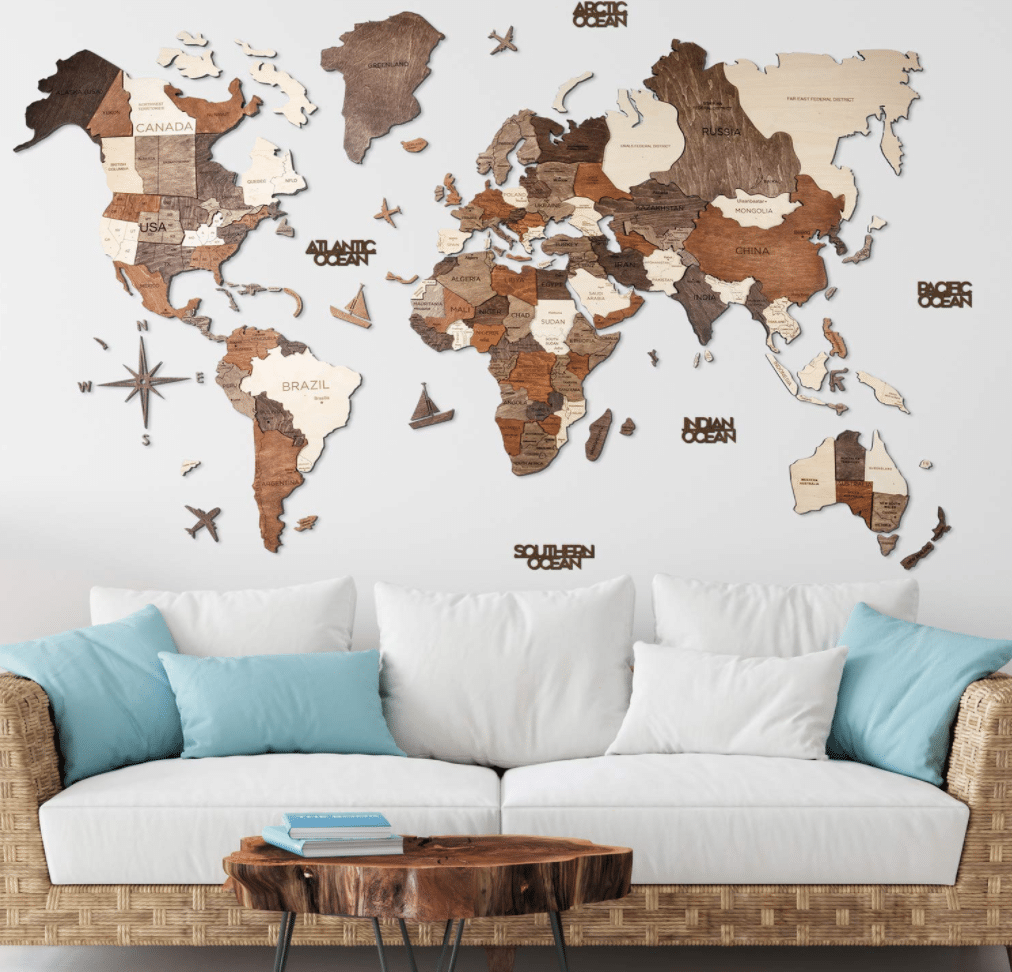 Putting a statement art piece on the wall oddly opens the room. It's a weird thought, but a large piece of art can be the focal point of the room and take away the feel of it being small. Look around for great — and large — art for your small apartment or home.
---
Contact Moishe's Self Storage if you're looking for cheap storage units in New York City to hold wine, art, or other things. Our Manhattan/The Bronx and Queens/Brooklyn Storage Facilities are conveniently located near you. We offer over 20 different storage unit sizes, available to individuals, students, and businesses. Reserve your room, view specials, or contact us.