Not Sure What Unit Size You Need?
Not a problem! Give our storage unit size calculator a try. It will give you an approximation of the storage unit size that you'll need to store all of your stuff. Pick from a selection of predefined furniture sizes, or enter in your own.
Check out the calculator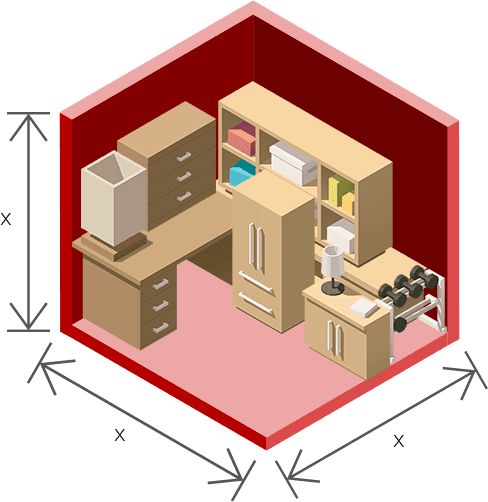 Room Size Calculator
Close Calculator
A storage calculator to help you find the perfect fit for your unit.
Kitchen/Dining Room
Bedroom
Kids' Room
Living Room
Music
Office
Outdoor
Recreation
Storage
Misc.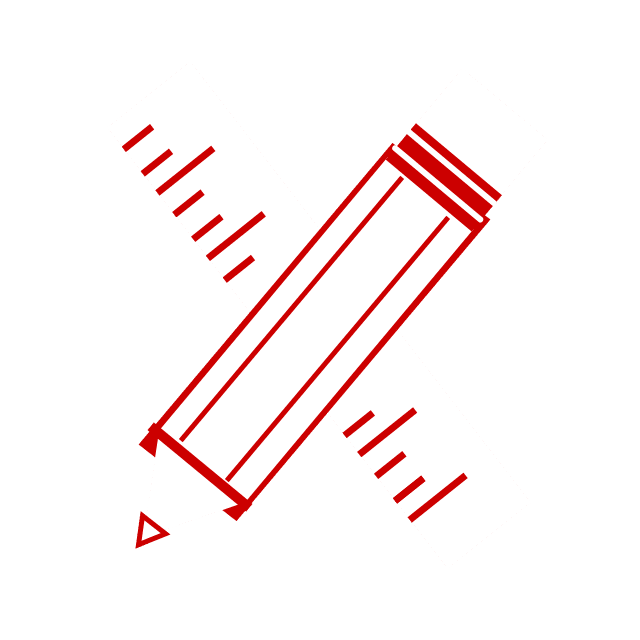 Custom Item
Select your Furniture
Pick a piece of furniture from our pre-measured selections, or enter custom items with your own measurements.
Let Us Handle The Heavy Lifting - At No Extra Cost To You!
For the same price as traditional self storage, we'll take care of every aspect of the storage process.

We Pack It.
Our expert movers will
pack up your belongings, taking
careful inventory of your
possessions.

We Grab It.
We'll load your items onto our
trucks and transport them to
our storage facility. You won't
need to lift a finger!

We Store It.
We offer two kinds of storage
options - both housed in a secure
facility. Let us help you find
the best fit!

We Return It.
Ready to retrieve your items from
storage? Just let us know what
items you want, and when you're
available to receive them.
Other Reasons To
Store Your Stuff With Us

Secure
With state-of-the-art cameras, alarm systems
and fire suppression tech, we keep your stuff safe!

Affordable
Who says storage has to be expensive in New York? Our
units begin as low as $29/month and free pickup is available.

Free Pickup
For rooms up to 5'x10', we offer free pickup services
when you commit to storing for at least 3 months.

Easy Access
When you take your belongings and store them somewhere,
you want to be able to get to them easily, right?
What People Are Saying
Check out what everyone has to say about Moishe's Self Storage.
Anton I.
Very organized and professional, have a very personal client approach and will be as flexible as they can to fit whatever unusual needs you have. Sets them apart from all other companies.
Sara C.
Everyone was very professional and friendly. The move went very quickly and they took great care of our belongings. Will definitely use again!
Jessica L.
It was a smooth process to get a quote. Movers arrived promptly at beginning of time window provided. They were professional, respectful of my belongings, and efficient.
Ambica S.
They were extremely professional, careful and efficient. They answered my numerous questions and accommodated last minute changes. I would recommend Moishe's to anyone.
Sally S.
Very helpful staff, handled my request quickly and efficiently. The place is clean, well maintained and very well organized. I had no trouble finding my new unit with plenty of signs to guide you.
Tiloma J.
Our team was excellent; they packed up and moved our entire apartment efficiently and carefully. They were conscientious, helpful and just so nice. Great job and thank you!
Paola S.
The movers were great! Our window was from 9am to 11am. They came exactly 9am in the pouring rain. They packaged all our furniture neatly in two hours and delivered it to our storage.
Alejandra P.
Best moving service I have ever seen. Fast and professional with good prices that are kept, a very pleasant surprise. I recommend 100%
Neal S.
Absolutely perfect service … flawless. Courteous crew arrived right on time, and moved a large number of boxes without so much as even hitting a wall (despite really tight quarters).
Tee H.
Naomi was great in coordinating everything before the move. Alex and his team were the superheroes of the day. Fast, careful, and respectful. Highly recommended!!
Katie O.
Clean facilities and reasonable prices. They picked up all the items for storage from Manhattan, moved them to the facility and loaded them into the storage unit for me at no extra charge.
Joe S.
I have had storage at Moishe's for some time and just want to mention the helpfulness and fair mindedness of the staff toward long term tenants. A special thank you Yaniv and to Monica.
Raymond F.
They arrived on time, knew what they were doing, were courteous and quick, moved everything out and away speedily. What more could one ask for?
JD C.
I moved all my stuff from a one-bed apt to the storage, using the free pick up service. The movers came were highly professional, efficient, and nice.
Sara F.
The movers helped package all of my things and furniture safely. The facilities are well lit and easily accessible. Getting my things was a breeze and the staff are very friendly and easy going!
Raymond B.
I honestly cannot convey how happy and satisfied I am with Moishes. They were polite and friendly and took great care in packaging my things. Very professional.
Danielle B.
Our move was made easier due to the efficiency of Moishe's. The men arrived and got the entire job done in record time!! All of the furniture was well wrapped and taken care of.
Randy R.
I couldn't have asked for a better moving and storage experience. Such fantastic customer service. Fast, efficient, affordable – and so friendly and helpful.
How To Find Us
Long Island City / Queens
833 40th Ave
Long Island City,
NY
11101
(718) 786.0972
7AM - 7PM Monday - Friday
8AM - 5PM on Weekends
Open 7am – 7pm, Mon. – Fri. and
8am – 5pm on Sat. & Sun.
Free off-street parking
Carts & dollies available
State of the art security
More than 20 unit sizes available
Raised loading docks available.
Manhattan / Bronx
840 E 134th St
Bronx,
NY
10454
(718) 933.5650
7AM - 7PM Monday - Friday
8AM - 5PM on Weekends
Open 7am – 7pm, Mon. – Fri. and
8am – 5pm on Sat. & Sun.
Free off-street parking
Carts & dollies available
State of the art security
More than 20 unit sizes available
Raised loading docks available.