Climate Controlled
24/7 State-of-the-Art Security
Online Bill Pay
Free Storage Pick Up*
Easy Access by Bus or Train
Packing Supplies Available
Short Term Storage Options
Long Term Storage Options
Free Off-Street Parking
Carts, Dollies and Double-Wide Elevators
Learn More About Moishe's Manhattan Storage Facility
New York City is famous for a seemingly endless list of attractions. There's Times Square, Broadway, The Statue of Liberty, Madison Square Garden, Yankee Stadium, and the Empire State Building. However famous those attractions may be, perhaps equally as infamous is the size of New York City apartments; some so small they've been compared to closets! Having extra space for storage in your home is a luxury most New York City residents simply can't afford.
But there's a solution! Moishe's Self Storage near Manhattan has a wide variety of secure self storage options for you to choose from at an affordable price. We're the leader in mini storage in New York City. Our closest storage facility to Manhattan is conveniently located in The Bronx. We've even prepared The Ultimate Storage Guide to help you prepare for your upcoming move and storage needs.
To experience the best New York City has to offer, consider moving to Manhattan! Manhattan is home to The Metropolitan Museum of Art, Empire State Building, Grand Central Station, Broadway, Time's Square, Radio City Music Hall and so much more! There's always something happening in the "city that never sleeps." and we're proud to be a part of the Manhattan community. Moishe's has helped large families to college students settle into their new city by providing an affordable moving and storage service to Manhattan over the last 40 years.
Our Manhattan mini storage location offers storage units as small as 5ft by 3ft to as large as 10ft by 20ft all at an affordable price with free pick up available! We guarantee we have a secure storage unit that will meet your storage needs!
Value You Can Trust
Living in the Big Apple comes with a hefty price tag. That's why Moishe's Self Storage offers affordable storage units in Manhattan within your budget. In addition to offering cheap Manhattan storage units, we also offer free storage pick up when you rent a unit for a minimum of three months. Equally as important as choosing an affordable storage facility is how secure your items are while in storage.
With over 30 years in the moving and storage industry, Moishe's prides themselves on providing safe and secure storage in Manhattan. Our Manhattan storage facility is equipped with high-tech, state-of-the-art security features that ensure our facilities are virtually theft proof. In addition, we have installed fire suppression technology and have other natural disaster prevention plans to minimize their threats.
Each Moishe's Self Storage facility is equipped with security officers on duty at all hours. Don't entrust your valuable belongings (and even your personal safety) to a storage unit who has lazy security. Avoid going with the other corporate storage companies, who only have security officers patrol three times a day. At Moishe's Self Storage, our security guards are on duty 24 hours a day, and are more than happy to escort you to your Manhattan storage unit any time of day.
CCTV is recording 24/7 to ensure your items in storage are watched. Our cameras cover every nook and cranny in our Manhattan self storage facility to thwart thefts. Other security measures include motion detectors, security checkpoints, state-of-the-art burglar alarms and the latest in fire suppression technology. For the safest 24-hour storage in Manhattan, look no further than Moishe's.
We aren't trying to scare you; we are simply pointing out that when using Moishe's Self Storage, you are guaranteed to receive the highest quality security that New York City storage companies offer. The continuous safety of your belongings is our promise, and we deliver on that promise.
Moishe's Self Storage in Manhattan is the cleanest, safest, and best value facility for storage. Our staff cleans the storage units and hallways daily. Upon arriving and traveling up our spacious double elevators to access your impeccably clean storage units in Manhattan, you'll know that you have chosen the best self storage facility in New York City.
Self Storage Options
When searching for the best cheap self storage option, we know you want the best deals. That's why we made a list of all the benifits you'll get when you store with us!
Offered Specials
We're thrilled to offer the best daily and monthly specials for Manhattan storage. Click the links below to view each of our self storage specials:
Free Storage Pickup. If you're located within the 5 boroughs of NYC and rent a room for a minimum of three months, we'll pick up your items and transport them to your storage unit for free! Available on unit sizes up to 5x10
Refer a Friend. Refer a friend to Moishe's Self Storage and we'll credit $50 towards your next month's rent!
Customer Service That Shines
Moishe Manna set out four decades ago with one goal in mind: create the best moving and self storage company in New York City by providing top-notch customer service. Growing from one man with one truck to now with multiple locations and a fleet of trucks, Moishe's Self Storage lives up to Moishe Manna's original goal by continuing to go above and beyond for its customers.
We guarantee to have a storage unit available for every customer request. We are always ready to answer and resolve any questions or concerns you might have regarding your Bronx storage unit.
Experience You Can Depend On
Moishe's Self Storage has been serving Manhattan for nearly 40 years. Through the years, Moishe's has expanded its secure self storage offerings to serve any size storage needs; we offer small storage units, short term storage, long term storage, records storage, and climate controlled storage.
We also offer free storage pickup in Manhattan and surrounding neighborhoods with a three month minimum storage rental agreement. Our expert team of movers will pick up and deliver your items to our secure storage facility at no additional cost! Call our office today to schedule your free pick up after you confirm your reservation.
Neighborhoods We Serve Near in Manhattan and the Bronx
You can best access our Manhattan location through the Green Metro train 6 at the Cypress Av stop. Our Manhattan storage facility is conveniently located and easily accessed anywhere within the Burrough and surrounding neighborhoods. See below for a list of neighborhoods our Manhattan self storage facility serves:
Bowery
East Harlem
Gramercy Park
Greenwich Village
Hamilton Heights
Hell's Kitchen
Hudson Heights
Hudson Square
Kips Bay
Koreatown
Little Italy
Manhattan
Manhattanville
Manhattan Valley
Murray Hill
Peter Cooper Village
Strivers' Row
Sugar Hill
West Harlem
Yorkville
Storage Unit Options for Manhattan
There is no "one-size-fits-all" solution when it comes to storage. Moishe's is proud to offer a variety of storage options ranging in size, climate controlled storage, to deluxe storage units. Our goal is to help you find the perfect storage unit in Manhattan to meet whatever needs you might have.
If you are unsure of exactly what type of storage room you'll need, we offer free consultations and a super useful storage room size calculator. Don't waste money on space you don't need. Fill out the form provided for a free storage quote, or contact us today for more information.
Come experience the Moishe's difference for yourself and find out why our customers consistently give us 5-star ratings. Learn about Moishe's best storage amenities in Manhattan for your stuff. Schedule a complimentary consultation with one of our storage account managers to make sure you are a reserving storage space that's the correct size with the amenities you require. For the best storage units in Bronx, NY, Moishe's Self Storage is here to help.
Storage Unit Sizes
The first step in determining which type of storage unit you need is to determine the size of the storage unit. Moishe's has a wide range of storage unit sizes available from as small as 5x5' to 10x20'. Use the Room Size Calculator to help decide which size storage unit works best. Our Room Size Calculator will show you the best fit for your furniture and boxes.
Business Storage Solutions
Keep your business organized and uncluttered with our climate-controlled storage units protected with 24/7 security. Our business storage solutions can accommodate any storage needs your company might have. We can easily store and secure your old computer equipment and office furniture, either with short term storage or long term storage options.
Our Manhattan storage facility is the perfect place for your company to store excess stock, tools & equipment, or out-of-season items. You can even customize your unit should you need an extra office space. Electricity and internet can be connected to your unit so can you keep working through your office renovations. With up to 20,000 square feet of available space, we can accommodate any size client. Click here to learn get a custom quote for your business storage options.
Deluxe Storage Units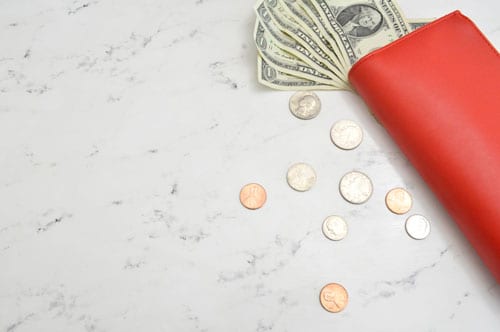 Looking to store fine art or important documents? Moishe's has that too!. Our Manhattan storage units are climate controlled and equipped with state-of-the-art security systems.
Short Term Storage Units
Short term storage units are a great solution to help with moving transitions. Move dates don't always line up and it can cause anxiety when trying to figure out where to keep your stuff in the interim. Our short term storage units in Manhattan are the perfect solution. We offer affordable short term storage units with no minimum length requirements.
Long Term Storage Units
Long term storage units are available in over 20 different sizes. Customers use Moishe's Self Storage in Manhattan for an average of 4 years for their long term storage needs. Our long term storage units in Manhattan are affordable and protected with 24/7 security.
Wine Storage
Moishe's is the leading fine wine storage facility in New York. Our highly trained wine storage specialists offer seamless transportation, inventory, and invoice services for your personal or commercial wine collection. Our Bronx wine storage units utilize multiple temperature and humidity control technologies to preserve your wines. Additionally, our wine storage facility is vibration-free, making it the perfect place for wineries, restaurants, and wine connoisseurs to store their collections of fine wine.
Reserve Your Manhattan Storage Unit Today
Come experience the Moishe's difference today. With over 20 different storage unit sizes, as well as custom storage spaces, you're guaranteed to find the perfect storage solution at Moishe's. Reserve your Manhattan self storage unit by choosing your preferred size above. We look forward to serving you!
* - Some Restrictions Apply. If you are located within the NYC 5 boroughs and rent a room for a minimum of three months, we'll pick up your items and transport them to your storage unit for free. Available on room sizes up to 5 x 10. Cannot be combined with other offers.