w:

5' x

l:

3' x

h:

8' Approx. 120 ft3
w:

5' x

l:

5' x

h:

8' Approx. 200 ft3
w:

5' x

l:

7' x

h:

8' Approx. 280 ft3
w:

5' x

l:

10' x

h:

8' Approx. 400 ft3
w:

6' x

l:

10' x

h:

8' Approx. 480 ft3
w:

8' x

l:

10' x

h:

8' Approx. 640 ft3
w:

10' x

l:

10' x

h:

8' Approx. 800 ft3
w:

10' x

l:

12' x

h:

8' Approx. 960 ft3
w:

10' x

l:

15' x

h:

8' Approx. 1200 ft3
w:

10' x

l:

20' x

h:

8' Approx. 1600 ft3
Extra space can be hard to come by in New York City. Chances are you have heard New York City apartments compared to closets, and at the worst, jail cells. You would be hard pressed to find a spacious home in the Big Apple that didn't cost a fortune.
There are plenty of storage Bronx NY facilities to choose from, but the fact of the matter is, none can compare to the clean and affordable rooms at Moishe's Self Storage. We know storage, and we know that if you are looking for storage in the Bronx, you want it to be affordable and reliable above all else.
If you are considering a move to the big city, then consider making the Big Apple your new home. Even better, choose the Bronx! This diverse and culturally rich borough has something for every stage of life. From families of five to a single college student, Moishe's Self Storage Bronx has helped people new to the city and old move and store their belongings.
Are you looking to temporarily store a majority of your home? Moishe's Self Storage Bronx NY has the perfect sized storage units for multi-bedroom houses. Looking to simply declutter an office? Moishe's offers storage rooms in the Bronx as small as 5×5. We guarantee that we have a solution for your storage needs.
There is a reason that people continue to pay big bucks to live in the city. After all, New York City is only growing in population, meaning that the cost and size of housing is not a detrimental deterrent. The Bronx continues to remain one of the most popular boroughs to live in. Whether you are a student or have a family, this borough has plenty to offer.
Space in the Bronx is not an urban myth, however. For those looking for the best storage NYC Bronx has to offer, Moishe's Self Storage units Bronx is your go-to New York company. You have a lot on your plate relocating your life. Let us help with the moving and storage aspect.
Value You Can Trust
When seeking storage places in the Bronx, it is imperative that you ensure you are getting your money's worth. Most customers simply seek the cheapest price for monthly storage in their vicinity. There are multiple problems with this approach.
The primary reason is that you are entrusting the safety and protection of your belongings with the facility and the company that you choose to store with. With over 30 years in the moving and storage industry, we have heard  horror stories of facility managers taking people's money and then carelessly handling and storing their belongings. Storage facilities should be clean and keep your belongings safe. If they do not, then you are not getting the value that you are paying for.
With Moishe's Self Storage, you are guaranteed to receive the quality of service that you should expect. We have cultivated a collection of high-tech, state-of-the-art security features that ensure our facilities are virtually theft proof. Our fire suppression technology and other planning associated with the prevention of natural disaster damage means that the elements are never a threat.
Moishe's Self Storage in the Bronx is the cleanest, safest, and best value facility for storage. Moishe's team of custodial staff clean our units and hallways daily.  You will not find a more welcoming and accessible storage experience than you'll find with Moishe's in the Bronx. There's simply no way around it. As soon as you enter our impressive, spacious double elevators to access your impeccably clean storage units Bronx NY, you'll know that you have chosen NYC's premier storage facility.
Customer Service That Shines
You would be hard pressed to find an industry in which customer service did not matter. If you are curious as to what makes Moishe's Self Storage the premier storage facility in the Bronx, it's our outstanding ability to serve every storage request that comes through our facilities.
We're proud to provide the easiest storage experience you can find in New York City. What makes us hold this title? Our dedication to serving customers and keeping our rates affordable.
Moishe's Moving and Storage takes pride in our ability to go above and beyond what other facilities offer. Founder of Moishe's Self Storage, Moishe Manna, started the business almost four decades ago as just a man with his truck. His work ethic led to Moishe's ascending to new business heights and the dedication to customer service extending throughout the entire business.
We make sure that there is always a unit for the specific customer requests that we receive. If there's a problem with a storage unit that you are renting, rest assured that it will be remedied right away.
Experience You Can Depend On
When you're seeking storage, Bronx has plenty of options for the savvy client. Whether you're seeking cheap or specialty storage, mini storage or enough space to fit an entire household, Moishe's Self Storage in the Bronx has the perfect size to fit your needs.  Moishe's has been serving the Brooklyn, Queens and Manhattan area's moving and storage needs for nearly 40 years running and is NYC's premier storage facility. Why not trust the industry leading best?
Moishe's offers free pick up for storage Bronx in your neighborhood.  Give one of our account managers a call today and we will send our team of experienced NYC relocation experts in to make your storage experience effortless.
Our team has over thirty years of experience with moving in the city.  What does that do for you? Our experienced NYC movers are accustomed to handling large furniture items and heavy boxes with care in close quarters and stairways.  When you sign up for a minimum 3-month commitment, up to a 5×10' space, our movers will handle moving your items into storage for you at absolutely no extra cost. That's the Moishe's difference.
Parks & Open Space in the Bronx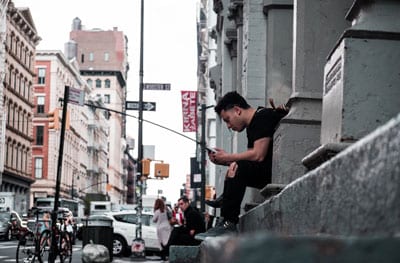 When it's found out that the Bronx is the third most densely populated county in the United States (as of 2016), you may picture a concrete jungle of high rises. After all, how can such a densely populated area house so many people?
Luckily, efforts have been made to bring more green nature into the city. There are many opportunities to immerse yourself in the borough's parks and open spaces.
In 2006, 7,000 acres of the Bronx was allocated to be parkland. This equated to approximately one-fifth of the borough's total area and a quarter of the total land area. There is plenty to do in this budding park system, as well as may parks and open spaces that are centuries old.
If you appreciate zoological parks, look no further than the Bronx Zoo, the largest metro zoo in the United States. A short trip away is the Yankees stadium!
Pellham Park is the true wonder of the Bronx. Two golf courses and various nature trails make it a wonderful place to spend an afternoon away from concrete.
Options for Everyone
The Bronx has a wide variety of storage needs, so there's noticeable demand for various facilities. We offer storage related unit features to ensure your belongings stay safe, no matter their storage requirements. Features include temperature control, vibration-free units, inventory management, mobile storage, and much more.
These facilities have found their niche and deliver types of storage to customers that need quick fixes. Moishe's is one of the storage companies in the Bronx that fills many niches other than one. We've done this by allowing our facility to grow towards what the customers are asking for. We wanted to create a storage facility that served all of New York City other than a select few.
Years ago, important or bulky record collections used to be managed with barcoded boxes. Moishe's found a better solution. GRM, Guarantee Records Management, is one of the most trusted document storage companies in New York. For more than twenty years GRM has developed custom document storage solutions and provided information management programs for the benefit of their customers.
Our Moishe's Self Storage representatives can connect you with the following storage services: contingency planning, document management, document scanning, digital repositories, workflow management processes, data protection, and certified destruction. This evolution has ensured that customers can keep their records managed safely and appropriately, from one vendor to another.
Do you require deluxe storage? Moishe's Self Storage has the facility options to store the finest art to the most sensitive documents, paying careful attention to the specialized needs of both. Storage deluxe Bronx naturally requires high-tech security. Each facility is equipped with CCTV that is recording 24/7. Intruders, be warned: you are never going to burgle the units in Moishe's Self Storage.
For our standard household or business storage, we offer a range of units at our various self-storage locations, from 5×5, 5×7, 5×10, 6×10, 8×10, 10×10, 10×12, 10×15 up to 10×20. We even have a handy tool to help you determine which storage unit is appropriate. Make sure that you can fit all of your belongings in a unit. Our storage estimator will show you the best fit for your furniture and boxes, whether you are storing an apartment, office, or house.
Short & Long-Term Storage
If you aren't convinced that Moishe's Self Storage has the optimal options that a storage facility should have, then continue reading. Whether you need storage for a temporary relocation effort, or a long-term antique venture, our rooms can be rented short-term and long-term. We've had clients who've kept their property with us for years, and some only for a month or shorter. No matter your storage needs, we can accommodate you.
Specials That You Will Love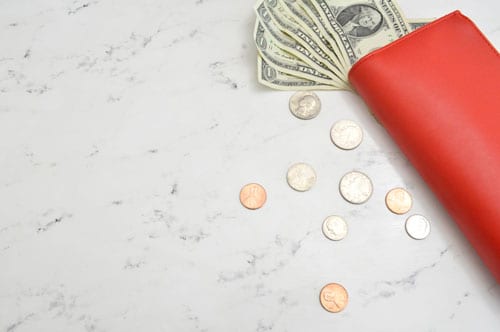 When you're searching for storage space Bronx, you'll find a lot of articles from the competition. We know that there's a large amount of fodder to be sifted through in the storage company field, but we urge you to read more about Moishe's before you go with the cheapest option. While we are just a few dollars more than the regular cheap storage rooms in the Bronx, we offer hundreds of dollars more in value.
Why rent trucks and move your items yourself into storage when our team of NYC experienced movers will do it for you, for free?  We offer free pick up for your storage items when you are a new customer living within the 5 NYC boroughs, with a 3-month commitment to storage, up to a 5×10' space. Call (800) 536-6564 to schedule your free pick up today.
At Moishe's, we believe that you shouldn't have to be wealthy to afford safe, quality, clean NYC storage. Our Bronx facility is high quality, but so are the rest of our facilities. Rest assured you will not be charged a crazy high amount for Moishe's Self Storage in the Bronx.
The dedication at Moishe's Self Storage to provide affordable storage is why we provide specials for our new clients. Not only do we provide free pick up for the Bronx, up to a 5×10' space with a 3-month commitment, but we also offer a $50 credit towards your storage account if you refer a friend! Referral must be done prior to room rental.
For new accounts, you can receive your seventh month free with a sixth month commitment. Talk about great deals on NYC storage. Talk to one of our account managers to learn how to redeem these specials.
Move to the Bronx!
Have we made our case as to why the Bronx is a great place to live? Make your move towards affordable city living today.
Call Moishe's for outstanding storage solutions, for whatever you need to store! We offer options for just about any need and budget. Since moving is hard enough, let us help you get settled faster. You will be thrilled at the difference extra space can provide.
With the options for quality education, recreational options, rich culture, amazing food, and so much more, the Bronx has something for everyone. Discover affordable housing within New York City and start living in the Big Apple.
High-Tech Security for Peace of Mind
When you live here in the city, it's hard to trust your belongings to a storage unit with only a lock outside to protect your valuables.  As you may be aware, there have been issues with tenants in other storage facilities breaking into people's units. Moishe's Self Storage has compiled a collection of the newest high-tech security measures to make sure your unit is not harmed in any way.
Storage Solutions for Businesses
Do you own a construction company? We offer a variety of short and long-term storage units that are perfect for storing building materials and construction tools during your project. All storage containers are made using heavy gauge steel that protects your materials and tools from the elements and theft. For instance, our 16 foot containers are perfect for storing sheet rock, lumber, and pipes.
Let's Get You Moving
Come experience the Moishe's difference.  Schedule a free consultation with one of our account managers today.  With over 20 different unit sizes, as well as customizable storage space, you're sure to find the perfect fit for all your storage needs with Moishe's.
Don't let your belongings get damaged with subpar storage. Some storage companies in the city simply take your money, property, and time and throw it in a leaking metal closet. Don't let the worse case scenario happen to you!
When you need assistance with your storage unit, call on one of our team members and they will be ready to help in coordinating your 24 hours storage Bronx. Our customer service is consistently rated 5-stars, and we stand behind our position as the metro NY tri-state's leading storage company since the 1980s.