Climate Controlled
24/7 State-of-the-Art Security
Online Bill Pay
Free Storage Pick Up*
Easy Access by Bus or Train
Packing Supplies Available
Short Term Storage Options
Long Term Storage Options
Free Off-Street Parking
Carts, Dollies and Double-Wide Elevators
Learn More About Moishe's Queens Storage Facility
Queens, New York, has a grand history like New York City itself. The borough is continuously being settled by new and well-established immigrant communities. You would be hard-pressed to find a more diverse corner of New York.
Considered to be one of the most ethnically diverse urban areas in the world, residents often identify with their neighborhood rather than the city itself. Queens is a patchwork of dozens of unique neighborhoods, often based around the nationality that predominantly resides there.
Why does Queens have virtually everything you could want in a borough? Continue reading to discover why this corner of New York City should be your future New York home! For the best storage in Queens New York give us a call or contact us here. Moishe's Self Storage is here to help with coordinating and implementing a move. We alo strive to make the process as stress free as possible for your peace of mind.
Queens: Everything You Could Want
Queens has an economy that could compliment any stage of life. The industries in this borough make for a prosperous economy. With evenly spread jobs across transportation, health care, retail trade, construction, and other many other sectors, Queens has it all. Small businesses are incredibly important in New York City's economy, and Queens is no exception. According to the state website, two thirds of all businesses employ between one to four people.
Transportation is easy to come by, as well. Queens is home to two of the three major airports: JFK International and LaGuardia. With the stellar on-ground transportation and access to airports, traveling could not be easier when living in Queens. If you are a frequent flier, this borough is for you.
Geographically, Queens is on the far west section of Long Island. Smaller islands dot the surrounding waters of Jamaica Bay. The southernmost part of Long Island is where you can find the Rockaway Peninsula, sitting between Jamaica Bay and the Atlantic Ocean. Living in Queens means that you are only a short trip to the Peninsula, which features the most prominent public beaches in the borough.
If you are a family with young children, there are plenty of quality schools in the area. Most private schools are affiliated or identify with the Roman Catholic or Jewish religious communities. There are several specialized high school and public magnet schools.
If you are looking to pursue education in New York City, the Queens borough has phenomenal options for higher education. Colleges in the area include St. John's University; Queens College, LaGuardia Community College, and LaGuardia Community College in the CUNY system; and the Vaughn College of Aeronautics and Technology, among others.
Queens, New York is a never ending treasure trail of fun and interesting things to do. Notable landmarks in Queens include Flushing Meadows Corona Park. Tennis fans will be thrilled to live near the USTA Billie Jean King National Tennis Center, the current venue for the U.S. Open tennis tournament. Citi Field, home of the New York Mets, is adjacent to the park as well. The park was created to host the 1939/1940 World's Fair.
For an afternoon of New York City fun, visit the following attractions: the New York Hall of Science, the Queens Museum of Art, the Queens Theatre in the Park, and the Queens zoo.
If you are ready for Queens, New York City life, take the dive and get moving. Call Moishe's Self Storage for your inevitable storage needs. Whether it's residential, commercial, short term or long term, we've got room for you. Stop the search for affordable storage units in Queens and reserve your Queens self storage unit from Moishe's Self Storage.
Self Storage options
When searching for the best cheap self storage option, we know you want the best deals. That's why we made a list of all the benifits you'll get when you store with us!
Offered specials
We're thrilled to offer the best daily and monthly specials for Queens storage. Click the links below to view each of our self storage specials:
Free Storage Pickup.

If you're located within the 5 boroughs of NYC and rent a room for a minimum of three months, we'll pick up your items and transport them to your storage unit for free! Available on unit sizes up to 5x10
Refer a Friend. Refer a friend to Moishe's Self Storage and we'll credit $50 towards your next month's rent!
Moishe's serves everyone who lives in Queens
You can best access our Queens location through the Orange Metro train F at the 21 St - Queensbridge stop. It's easy to access Moishe's when you live in Queens. Do you live in Jamaica, Bayside, College Point, Flushing, Jackson Heights, Forrest Hills, or Elmhurst? We've got you covered. Full list of everywhere Moishe's serves in Queens:
Jackson Heights
Ravenswood
Bellerose
Douglaston–Little Neck
Douglaston
Little Neck
Pomonok
Floral Park
Fresh Meadows
Utopia
Glen Oaks
Whitestone
Briarwood
Corona
East Elmhurst
Fresh Pond
Glendale
Kew Gardens
Maspeth
Middle Village
Rego Park
Ridgewood
Bellaire
Brookville
Cambria Heights
Hollis Hills
Hollis
South Jamaica
Laurelton
Meadowmere
Rochdale Village
Rosedale
Saint Albans
Springfield Gardens
Warnerville
The Hole
Howard Beach
Richmond Hill
Woodhaven
Moishe's: A Trusted Name in Storage Units
Moving can feel like a hassle no matter where you live. In New York City, the dense population makes it even worse. Moishe's started almost 40 years ago when Moishe Mana saw that the market desperately needed a reliable moving and storage company. One man, one truck, hard work, and dedication transformed into the successful business it is today. If you've lived in New York City at all, or even just visited for a weekend, chances are you have seen a red Moishe's moving truck. When moving, consider renting a red storage unit!
With our decades in the industry, we have determined what New Yorkers desire: convenience and reliability at a premium level of quality and an affordable price. These may seem like high demands to some, but for us they are perfectly reasonable. Whatever type of storage is required by our customers, we have the perfect solution and will deliver at an ever-consistent basis. That the customer service trick that so many storage companies fail to understand -- perform great work and protect your customers' interests.
Queens: Diverse in Culture & So Much More
Each borough in New York is wonderfully different, and Queens is no exception. The diverse cultures located in the tight-knit area can lead to an economy as radically different as its people. The multitude of local shops and businesses are unique to New York City, and subsequently, storage requirements can vary by block. But no matter your storage needs, Moishe's can accommodate you.
Flushing, one of the largest neighborhoods in Queens, has a large and ever growing Asian community. Rockaway Beach is predominantly Irish American. Ozone Park and South Ozone Park have large Italian, Hispanic and Guyanese populations. Astoria has traditionally been home to Greek immigrants. Jamaica is home to large Caribbean and African-American populations. Corona and Corona Heights are considered the "Little Italy" of Queens. Bellerose and Floral Park, originally home to many Irish-Americans, is now home to a growing South Asian population, predominantly Indian Americans. Rego Park, Forest Hills, Kew Gardens, and Kew Gardens Hills have traditionally large Jewish populations. Historically, these immigrants have been from Germany and eastern Europe, though more recent immigrants have been Israel, Iran, and the former Soviet Union.
Queens has a history of fostering African-American culture. Establishments such as The Afrikan Poetry Theatre and the Black Spectrum Theater Company cater specifically to African Americans in Queens. The neighborhood hosts various museums and cultural institutions that reflect and serve its community.
For those looking for storage units in Queens Village, New York, Moishe's Self Storage is just a short trip away. For the best storage Queens New Jersey area has, give us a call at (718) 786-0972.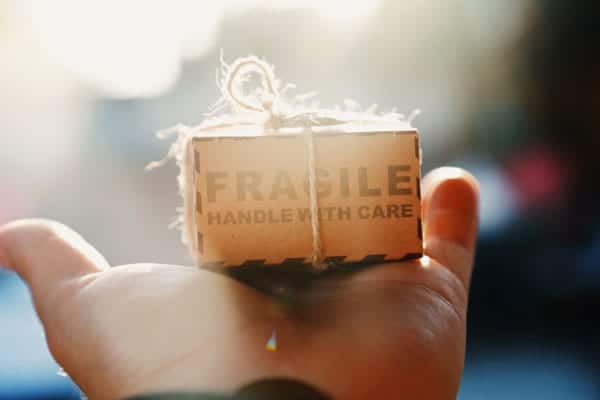 Moishe's Moving to Storage: A History Itself
What started with Moishe Mana's "man with a van" moving service has evolved into one of the empires of New York City moving and storage. His people-centered focus and professional New York City moving skills changed the way the city views moving and storage. We've received an average of 5-star customer ratings from across the board for decades. In fact, Moishe's customers store with us for an average of four years -- among the longest in the industry.
For nearly four decades Moishe's Self Storage has steadily raised the bar for private and commercial storage across New York. In fact, the red Moishe's trucks are recognized by the film industry today as being synonymous with the Big Apple. When you trust your possessions with Moishe's, you will have the peace of mind knowing our customer satisfaction ratings are the highest in the industry. Again, our customers are so satisfied with our services they stay with us for an average of 4 years -- the longest average stay in the industry!
Whether you are a college student looking to store your dorm room furniture for the summer, or a museum curator that needs to store a collection of fine art, Moishe's has the perfect solutions. If you are looking for the best solutions for storage Queens Village has to offer, look no further than Moishe's Self Storage.
Live in Queens with the Celebrities
It should be no surprise that with its population, Queens has produced quite a few celebrities. Several presidents, including Theodore Roosevelt and Donald Trump, were born and raised in Queens neighborhoods. Athletes from an array of different sports have originated out of Queens. Basketball players Kareem Abdul-Jabbar and Metta World Peace were born in the borough, as well as Olympic athlete Bob Beamon. Hall of Fame baseball pitcher Whitey Ford grew up in the Astoria neighborhood.Queens served as a setting for fictional character Peter Parker from Marvel Comic, with his Aunt and Uncle living in Forest Hills.
Are you interested in the history mafia and organized crime? Actors such as Lucy Liu, Idina Menzel, and Adrien Brody were all either born or raised in Queens, New York. Move to Queens, and maybe you'll find fame!
Storage: Make Your Move Easier
Square footage in Queens is like an urban myth. Some people swear that it exists, others deny its existence completely. Moishe's Self Storage is here to bust the myth about the outrageous costs of storage units in Queens, New York. We promise, it's real!
We understand that for many New Yorkers, personally-owned vehicles aren't practical. This is why we offer free pickup services throughout the five boroughs for storage units up to 5x10' with a rental agreement of a minimum three months. If you are not looking for a storage unit in Queens, don't fret - we have several self storage locations in NYC.
If you are unsure of exactly what type of storage room you'll need, we offer free consultations. Don't waste money on space you don't need. Fill out the form provided for a free storage quote, or contact us today for more information.
Come experience the Moishe's difference for yourself and find out why our customers consistently give us 5-star ratings. Schedule a complimentary consultation with one of our storage account managers to make sure you are a reserving storage space that's the correct size with the amenities you require. For the best storage units in Queens NY, Moishe's Self Storage is here to help.
Personal Self Storage in Queens
In the Big Apple, it can be tough to find the space to breathe, let alone store your personal belongings. As the second most populated borough in New York City, Queens is also the most space starved. If you are already a resident, you know how difficult it can be to find storage space for your extra belongings.
The borough has its perks, one of them being the Moishe's Self Storage units in Queens, availible right around the corner. We know that there are about a thousand different storage options you'll find in NYC, but we wanted to make sure that among the self storage space in Queens, at least one has the dependable quality and care that residents need and deserve.
We started our Queens self storage and broadened the storage room options until we could assist every customer that called in or entered our store. We are confident that whatever you need from the storage space Queens has to offer, we have the solution at 833 40th Ave #101, Long Island City, NY 11101.
The units in our Moishe's Self Storage Queens Location hold a variety of different items, from treasured keepsakes to priceless artwork. We maintain a quality level that is unparalleled in New York City. Climate controlled units are available for your most prized, weather-affected belongings.
Quality Storage for Your Business Needs
Owning a business in New York City is a monumental and commendable task! The logistics required to juggle your obligations at any given moment is positively mind boggling. One of the most common and unrelenting issues in this area, however, is one that New York City renters and homeowners know all too well: the need for storage space. Luckily, Moishe's Self Storage is here to help. When you are storing your business-related items and inventory, quality and security is without a doubt extremely important.
If you are storing inventory, then you are likely aware that you need impeccable security. At Moishe's Self Storage, we have invested in the highest-tech security for our clients' peace of mind. We have CCTV recording in all of our hallways, making sure to cover every inch. Burglars can be smart, but when they are up against our state-of-the-art alarms, video recording, security checkpoints, and patrolling security guards, they don't have a chance.
Moishe's Self Storage has also invested in the latest fire suppression technology. Your trust in our security and safety is something that each and every member of our staff takes very seriously. When you rent a self storage unit at our Queens, New York facility, you will not be fretting about the safety and security of your employees or inventory.
Moishe's Self Storage offers temperature and climate control for your storage needs. Our customers are as varied as New York City residents, with some business owners storing perishable craft work and others storing t-shirts. We never try to fit a business owner into a unit without the storage amenities they need. We offer many different sizes of units, each coming with an outstanding level of quality you won't find anywhere else in New York.
Businesses are tough to own, and we try to make your business-related storage experience as easy as possible so you can focus on your other work. If you are a business owner looking for storage units in Queens New York, look no further than Moishe's Self Storage!
Whether it's residential, commercial, short term or long term, we've got a room for you. Schedule a consultation with one of our account managers today. With over 20 unit sizes available, you're sure to find the perfect fit for all of your storage needs at Moishe's Self Storage.
Comparing Quality: Other Storage Facilities vs. Moishe's Self Storage
If you have experience with budget storage facilities, then you may envision a metal closet with a padlock on the door. Luckily, at Moishe's Self Storage, this is nothing like the quality you'll receive with us. We offer climate controlled facilities to keep your valuable, weather-affected items safe. The reasons we have such a high rate of customer satisfaction can be explained by how we measure up to other storage companies. The biggest difference? Our high-tech security.
Each Moishe's Self Storage facility is equipped with security officers on duty at all hours. Don't entrust your valuable belongings (and even your personal safety) to a storage unit who has lazy security. Other storage businesses have security officers patrol three times a day. Moishe's Self Storage security officers patrol significantly more than that and are here to escort you whenever you wish.
CCTV is recording 24/7 to ensure that an eye remains on every corner of the facility at all times. Other security measures include motion detectors, security checkpoints, state-of-the-art burglar alarms and the latest in fire suppression technology. How easy and common is it that tenants will sleep in a storage unit in order to break into other units late at night when no one is watching? We have been in the NYC storage business for more than 30 years and can tell you - it's more common than you might think. For the safest 24-hour storage Queens has to offer, look no further than Moishe's.
We aren't trying to scare you; we are simply pointing out that when using Moishe's Self Storage, you are guaranteed to receive the highest quality security that New York City storage companies offer.The continuous safety of your belongings is our promise, and we deliver on that promise.
What Value Do You Get with Moishe's Self Storage?
When you store with other facilities in Queens, are you getting the best value for your money? The security features that you're offered are likely no more than an access code to enter the building and a rolling door to your unit. Sure, a manager lives on site somewhere, but do you think they are consistently patrolling the hallways at night? Likely not.
At Moishe's Self Storage, we offer the highest security measures in the market. Our security officers patrol consistently and around the clock making sure that unsavory characters aren't causing harm. We know that you will not get this security measure at many Queens budget storage facilities.
We also utilize CCTV recording, the same technology that banks use to help protect against robberies. What truly sets us apart from other storage facility security measures is our utilization of motion detectors, burglar alarms, security checkpoints and the latest in fire suppression technology.
Call our Queens facility today to find out more about how we go above and beyond. With over 20 different unit sizes, you're sure to find the perfect fit for your personal or commercial storage needs. Find out how to avoid the expensive truck rental Queens New York offers - call today (718) 786-0972 to learn about free pick up.
What Can I Fit in a Storage Unit?
If you are in between leases or need to consolidate rooms, Moishe's Self Storage has you covered. The perfect place to store furniture from a standard one bedroom is a 5x10' unit in our Queens facility. You can expect to fit a mattress, a desk and a few extra items in your 50 square foot storage space.
Why use our Moishe's Self Storage Queens location for your bedroom storage needs? When you book a 5x10' storage unit with us for a minimum of 3 months, we will pick up your belongings and move them in to your unit for free.
Snag Affordable Self Storage Space, Before It's Too Late!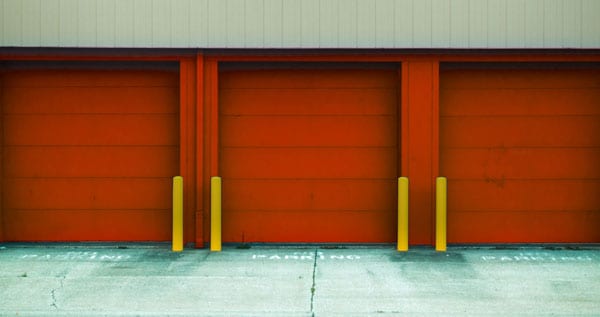 New York is constantly changing, and there is no sign that the population will stop increasing in the foreseeable future. If you are already a resident of New York City, you know that extra space is in serious demand. It's important that you find a storage solution with a company that you trust to rent from for a long time.
The cost of space is regularly increasing with the ever-growing population and business. With gentrification flourishing in New York City, businesses are able to jack up their rates since the population surrounding them has more income. It's sad, but a fact of life that when a community is more prosperous, costs of goods and services ultimately cost more.
With the direction that the economy is heading in New York City, it's advised that you reserve affordable storage now if you foresee yourself needing storage. Call Moishe's Self Storage Queen's facility at (800) 536-6564 to reserve a quality yet affordable storage unit before they disappear from New York City altogether!
Check Out Our Storage Unit Options
Whether you're in need of a temporary place to store furniture or want the antiques out of the house but kept safe, Moishe's Self Storage has the options for you. Stop by our Queens storage facility to view our variety of unit sizes. Our experienced staff has years of helping people and business owners finding appropriately sized units for their items.
How does our staff ensure you've chosen the appropriately sized storage unit? First, we determine how much space you think you might need. We will compile a list of what you wish to store inside of your unit and approximately how large it is. It is helpful if you measure bulky items to be sure that they fit.
For nearly 40 years we have been storing a wide variety of items in our storage facilities, so we have mastered how to be accurate with measurements. For example, our staff knows exactly how to fit an apartment into an appropriately sized unit. Our free consultations are just the start of an exceptional self storage experience. Give us a ring at (800) 536-6564 or fill out a contact form to get started.
More Resources on Moishe's Self Storage in
Queens, New York
* - Some Restrictions Apply. If you are located within the NYC 5 boroughs and rent a room for a minimum of three months, we'll pick up your items and transport them to your storage unit for free. Available on room sizes up to 5 x 10. Cannot be combined with other offers.