Details about East Bronx, New York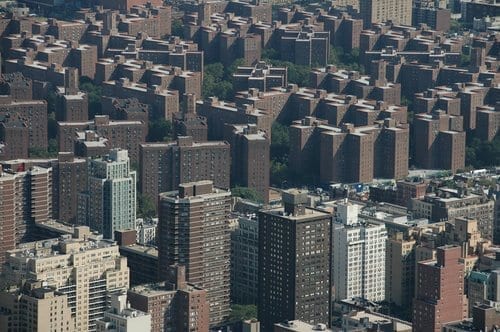 West and East Bronx are separated by the Bronx River. East Bronx is flatter and less densely populated because it's further away from Manhattan. The Bronx uses the same numbering system as Manhattan, but because of the distinction of the two areas, streets that are "east" may actually be on the "west" side. It can be a little confusing when considering the two sides. The main neighborhoods in this area are Wakefield, Williamsbridge, Morris Park, Soundview, and Throgs Neck.
What's the History Of East Bronx?
Like its sister, East Bronx was annexed in 1874 by the City of New York. This side has historically has had more Italian-American residents while the northeast of Bronx has had an Afro-Caribbean population. The idea of there being east and west Bronx isn't thought of much anymore.
Bronx Zoo
Technically in the middle of the east and west side, the Bronx Zoo is a 265-acre area with 6,000 animals and 700 species. The park originally opened in 1899 with efforts to create a hub for conservation efforts. Through the five parks, the zoo is able to attract over 4 million visitors annually.
Ferry Point Park
This park has a 1.5 mile waterfront shoreline with walking paths, a playground, sports courts, and a golf course. It also has views of the East River and the Whitestone Bridge. Take advantage of the basketball courts and baseball field in the main area.
---
Related Bronx content:
15 top things to do in the Bronx, NY
Best rated cheap motels and hotels in the Bronx, New York City
7 best neighborhoods to live in Queens in 2020
Contact Moishe's Self Storage if you're looking for cheap storage units in New York City to hold wine, art, or other things. Our Manhattan/The Bronx and Queens/Brooklyn Storage Facilities are conveniently located near you. We offer over 20 different storage unit sizes, available to individuals, students, and businesses. Reserve your room, view specials, or contact us.