The Best Bars & Bakeries in Williamsburg
We all know the value and importance of a good meal. After all, they say that breakfast is the most important meal of the day! Being fueled at the start of the day can equip you to withstand whatever life has planned to throw your way. Similarly, there's practically no better feeling than lounging at your favorite venue and unwinding with a drink at the end of a busy work day.
If you thought Williamsburg was only good for its diverse culinary scene, then we've got even more good news for you. This neighborhood boasts some of the freshest, most delicious cafes! Further, some of Williamsburg's breweries are out of this world (arguably literally) when it comes to quality and accessibility. So to learn more about some of our favorite places to start and/or end your day with either a scone and coffee or a glass of red wine, read on!
---
Bars & Breweries in Williamsburg
Okay, so bars and breweries technically aren't places to eat as much as they are places to drink… but you would be surprised by the tasty treats to be had at some of these local establishments. Let's unravel a few of our top recommendations for breweries and bars in Williamsburg.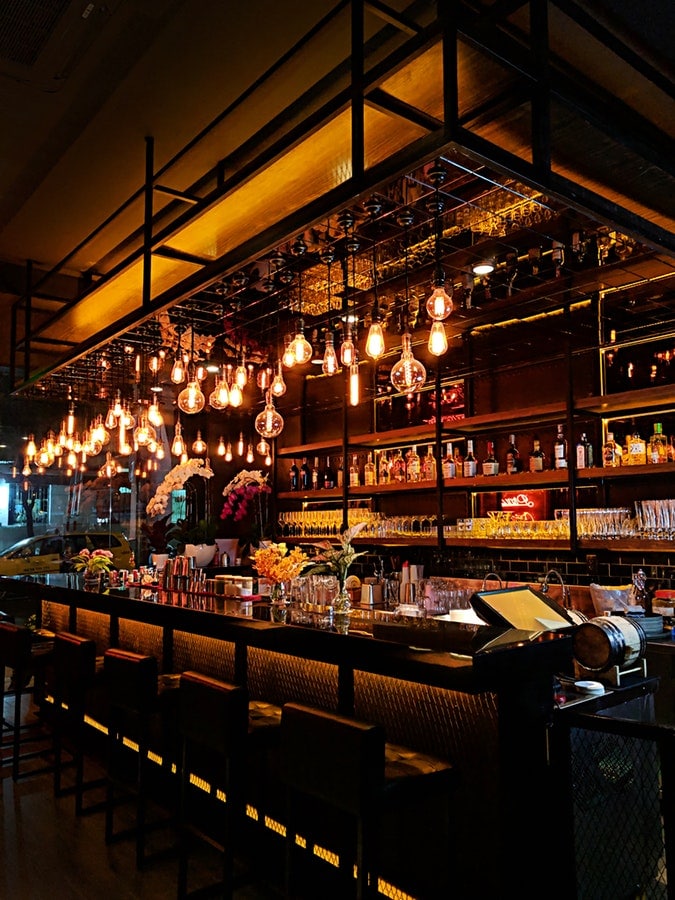 If you have ever thought to yourself that there's nothing better than arcade games and drinking beer, then you are going to love Williamsburg's Barcade. Craft beers and retro arcade games are undeniably a flawless combination. At least, Barcade seems to think so, and we'd be inclined to agree!
It has a fascinating "retro gamer meets modern beer connoisseur" vibe operates as a phenomenal reminder that a good bar is more than just the names imprinted on the tap handles. We will warn you that this particular location lacks a kitchen, so don't expect a robust meal to accompany your game time and beer guzzling. If you're alright to merely pass the time with some friends and video games while throwing back a few delicious beers, then this is surely the place for you.
The quintessential brewery in all of Williamsburg is hands down the Brooklyn Brewery. The selection is known for being exceptional, and the venue is quite inviting.
Fun fact about this location: Brooklyn Brewery is oft considered to be one of the leading global independent craft brewers! Further, it is heralded as a pioneer of the American craft beer revolution. That's… pretty cool! Complete with a Tasting Room and a tour of the brewery, we'd say this venue makes for an overall well-rounded visit. Whether you're there to sample the wide selection of beers (and wines) or learn more about the inner workings of this piece of Brooklyn history, the Brooklyn Brewery is a must-see for tourists and locals alike!
---
Cafes & Bakeries in Williamsburg
Being well caffeinated is a requirement for living in New York. Williamsburg is certainly no exception to this rule, as evidenced by the vast quantity of cafés on practically every street corner. Every good cup of coffee deserves a sweet treat to accompany it, so let's look at some of our favorite roasters and bakery storefronts in the neighborhood.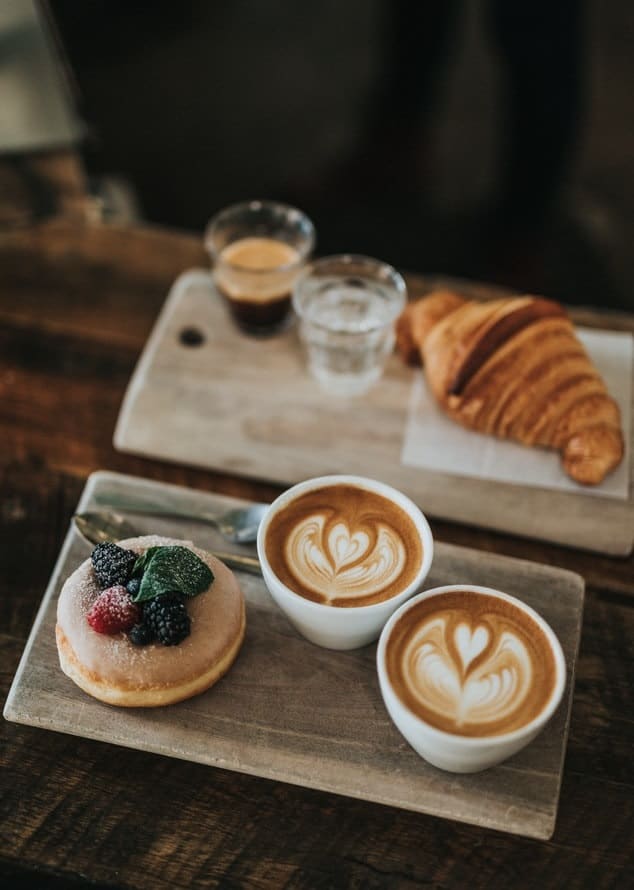 If your vibe is methodically sourced Colombian coffee being served in a brick-lined, well-lit space with leather sofas, we've got quite a recommendation for you. Devocion is a hip coffee shop in Williamsburg that provides delicious, aromatic coffee directly from Colombia and right into your cup.
Devocion stands out from the crowd of other roasters and coffeehouses in the area for having a space that allows ample sunlight to illuminate and warm the environment. The space is clean, they roast their own beans, and they even offer fresh pastries! If you are looking for the perfect place to power through that final stretch of your research paper, Devocion is a top contender for a place to hangout, focus, and enjoy some high quality coffee.
Another gourmet coffee shop that boasts several windows and ample lighting is Partners Coffee in Williamsburg. We particularly love this venue because its coffee is great, and it functions as an amazing spot for a sandwich or light brunch. In addition to light (yet filling) meal options and the tastiest of coffees, Partners Coffee offers a wide array of pastry options to satisfy that sweet tooth as you sip on your oat milk latte.
A fairly high attraction of this venue is that you can watch the process of coffee being roasted. So if you're not seeking a study spot as much as you're looking for a place to munch while you enjoy freshly brewed coffee, then we'd strongly recommend Partners Coffee!
When we think of Williamsburg bakeries, Fortunato Brothers is the first thing that comes to mind. This family-run pastry shop is well-loved by locals for its exceptional customer service, inviting cafe, and impeccable assortment of Italian and American sweets. Did we mention that they also serve gelato?
That's all we needed to know to start frequenting this venue! Whether you're particular about your baked goods or not, Fortunato Brothers is not just a place to buy treats; it's an experience. First-time patrons often become longstanding, loyal customers here.
There's a reason this bakery has been in business since 1976! With affordable pricing and an atmosphere that has not been able to be replicated by Williamsburg competitors, we'd argue that Fortunato Brothers is more than just a bakery. It's a neighborhood landmark.
---
Satisfy Your Sweet Tooth in Williamsburg
If you weren't craving gelato, coffee, or a glass of wine before reading this (but not all at once, please), then surely you're dreaming of them now! We hope this list has been helpful in showcasing some fantastic options for your next planned trip to Williamsburg. If you've already scouted out Brooklyn in the past, you might be entertaining the idea of relocating. We can't think of a better neighborhood than Williamsburg to call your new home, and it's not just because of the delicious food to be had around here. Although, that's good enough reason!
If you are planning on starting your life anew in Williamsburg, you are probably going to need a bit of backup space until you get fully settled. Moishe's Self Storage is one of New York's leading storage facilities. We offer affordable, safe, and clean units for as low as $29! When living in New York, you don't have to compromise your space needs with Moishe's at your side. Let us house your infrequently-used items, antiques, and holiday decorations until they're needed.
---
Visit Moishe's Self Storage in Queens