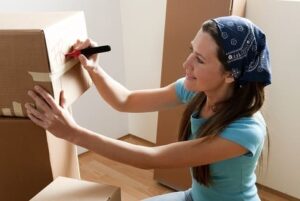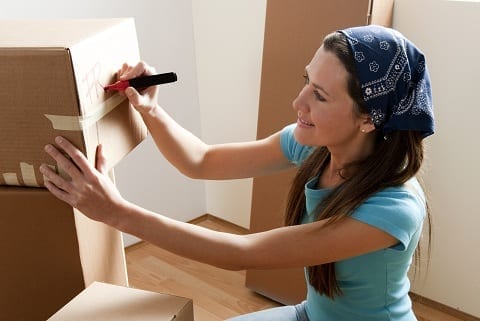 Congratulations! You've been thinking about renting a storage unit for months and you finally signed that contract and are ready to move your stuff in—creating much needed breathing room in your apartment. Before you start filling boxes and hauling them away, however, read our tips to make sure you will have a pleasant storing and retrieval experience:
Label Boxes
Start organized and you'll end up organized and will thank yourself that day when you wonder where you put that book your best friend gave you in elementary school. Label what each box contains—ideally on the face of box so you can easily see it without having to move things around too much.
That's a Wrap, of Boxes
Wrap the boxes in plastic—especially those you won't open for a while—to protect against the elements, dust and critters.
Layout Wisely
Think about what you might want to use frequently and store those items last so they are closest to the entrance for easy retrieval.
Make a Guide
If you really want to get fancy, you can sketch the unit and depict where each box, containing what items, goes. Then stick that sketching near the door and whenever you need something, you have a handy guide.
Invest in a Lock
In addition to the lock the storage company might offer, it's always a good idea to have an additional padlock on the door. Buy a good quality lock that fits and will be hard to cut open.
Off the Ground
Get bricks, leg, pallets or whatever you can find to make sure your boxes and furniture are off the ground. Floods happen and not just to other people. So give your stuff a fighting chance when that next torrential rainfall comes or when the water bottles in the unit next door crack open.