Best Storage NYC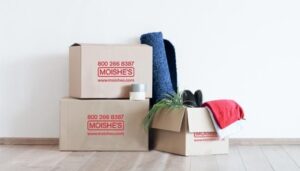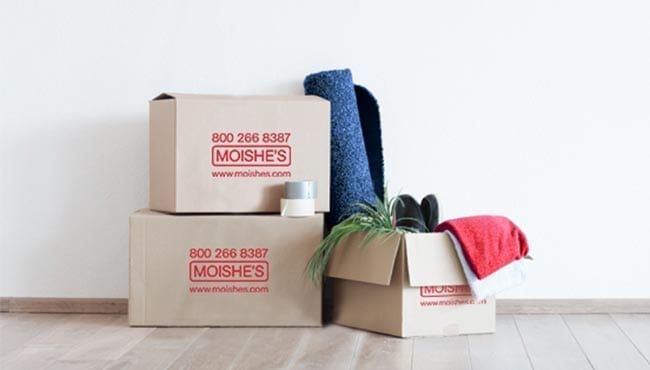 With convenient locations throughout the tri-state area, Moishe's Self Storage in NYC offers comprehensive storage solutions for thousands of New Yorkers. Commercial and residential clients can choose from nine different unit sizes to best meet their storage needs. We even offer free pickup in a number of New York boroughs. Moishe's combines the most affordable prices in the industry with the best storage NYC has to offer.
Safe & Secure
All of our storage facilities offer around-the-clock security to ensure the safekeeping of your belongings. In addition to motion detection, closed circuit video cameras and burglar alarms, we also have a number of security checkpoints as well as constant patrol. Seven days a week, twenty-four hours a day, we're keeping watch over your possessions.
Specialized Storage
Whether you're storing family heirlooms, fine wines or delicate artwork, the modern facilities at Moishe's Self Storage offer temperature and climate-controlled storage units to ensure your personal belongings remain in pristine condition.
Wine Storage
We understand that wine requires exceptional care to ensure each bottle reaches peak maturity. From small private collections to large restaurant inventories, our facility is perfectly suited to accommodate your needs. Our cement and steel units meet all current fire and building codes, and lessen the likelihood of vibration, which ensures your wines stay completely motionless. We keep our units at 55 degrees to avoid overheating the wine. Additionally, humidity levels are kept at a constant 70% to lessen evaporation and oxygen exposure, which could spoil the wine. For the best wine storage units in NYC, trust the experts at Moishe's.
Art Storage
The Mana Fine Arts storage facility offers state-of-the-art technology to ensure that your priceless pieces remain in pristine condition. Our advanced inventory management provides clients with 24 hour digital access to their inventory. Our climate-controlled vehicles and facilities ensure that every part of the storage process is taken into consideration with your piece's integrity in mind. Moishe's offers the best storage NYC can offer in regards to art storage, which is why we're considered the preferred fine art storage facility for galleries, museums and collectors in the area.
Best Storage in New York City
If you were making a list of the companies that offer the best storage in New York City, Moishe's Self Storage would be at the top. Moishe's not only offers a wide variety of storage unit options for an affordable price, we also provide our customers with top-of-the-line security features and around the clock access. The amenities our customers receive are second to none! However, don't take our word for it, our customer loyalty speaks for itself.
Visit our Bronx storage and Queens storage locations to see the Moishe's difference for yourself.
Customer Loyalty
The average Moishe's Self Storage customer utilizes our services for over four years. In New York City, four years is a long time! We believe that our outstanding customer service is representative of our commitment to providing excellent service, and our affordable prices and high quality facilities. If you are ready to experience affordable storage without having to sacrifice quality, join our hundreds of loyal customers.
Renting a unit with us for the first time? You have a variety of storage deals that we created to save you money. Give our knowledgeable storage experts a ring to reserve your free pickup with your reservation of an up to 5×10 room. Referring a friend? You'll be pleased at the credit you receive towards your room rental.
Specialized Storage
Not only does Moishe's Self Storage offer amazing specials on moving and storage, we also provide specialized storage options for unique and sensitive items. For instance, our specialized art and fine wine storage was purposefully constructed to provide the exact environments that are necessary to preserve the quality of sensitive art and fine wine.
At Moishe's Self Storage, we provide room for you to pursue your hobbies and passions, literally! Our specialized storage is just another example of our specialized care for our customers.
Variety, Quality and Price
However, just because Moishe's offers specialized storage does not mean that our regular storage options are not special. With over 20 different storage unit sizes to choose from, our customers never end up paying for space they do not need. Also, some of our modern facilities can be climate-controlled, so your personal valuables will stay protected from extreme temperatures and environmental contaminants. We also offer storage packages starting as low as $29.
Moishe's Best Self Storage NYC
Moishe's best Self Storage NYC offers some of the most premium storage at the most affordable rates in the entire city. We've been dedicated to bringing the most quality storage NYC has ever seen simply through hard work, dedication, and service that is reliable in every way.
Our facilities are consistently rated with five stars on every reviewing service. Our customer service is available to assist every customer or inquisitive individual on our storage facilities and property storage process.
When searching for the best self storage NYC, we recommend that you shouldn't settle for anything less than the following. Furthermore, you and your property should be safe during every hour of that twenty four hour a day seven days a week service. Moishe's Self Storage offers free CCTV security services and staff for every facility to monitor every room. Furthermore, your price should be affordable and reasonable. These tenets are what the best self furniture storage NYC has ever seen, Moishe's Self Storage follows.
Moishe's Self Storage
Contact us to reserve your room online, or see the New York City storage specials we're offering by navigating the site your currently on. Moishe's makes it quick and easy to store with us, just like the storage process itself will be with one of our facilities. Tired of searching for self storage units near me, end the search and store today with Moishe's. Call (800 536-6564) for your free consultation today.