Bronx Self Storage
Bronx Self Storage: Your Trusted Partner for Space Solutions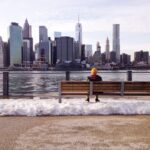 Hey there, fellow Bronx residents! If you're anything like me, you know that space in the Bronx comes at a premium. Whether you're living in a cozy apartment or running a small business, finding room for all your stuff can be a real challenge. But fear not, because I've got a Bronx-sized solution for you – Moishe's Self Storage.
Why Moishe's Self Storage?
I know what you're thinking. Why Moishe's? Well, folks, let me spill the beans on why Moishe's Self Storage is the bee's knees when it comes to storage solutions in the Bronx.
1. Convenient Locations Across the Bronx
First things first, Moishe's Self Storage is everywhere in the Bronx. Seriously, they've got locations scattered across our beloved borough. Whether you're in Pelham Bay, Hunts Point, or any other neighborhood, there's a Moishe's nearby.
This means you don't have to embark on a cross-borough odyssey to store your stuff. Convenience is key, and Moishe's delivers it right to your Bronx doorstep.
2. Various Storage Options to Suit Your Needs
No matter what you need to stash away, Moishe's has got the perfect spot for it. They offer a wide range of storage unit sizes, from closet-sized spaces to ones big enough to hold the contents of your entire home.
So, whether you're storing a few boxes of seasonal clothes or need to park your vintage car for the winter, Moishe's has a space tailor-made for you.
3. Security You Can Trust
Now, I'm a Bronxite through and through, and I know the importance of keeping things safe. Moishe's Self Storage takes security seriously. They've got top-notch security measures in place, like 24/7 surveillance, access control, and on-site personnel.
Your stuff is in good hands, and you can sleep soundly knowing that it's protected.
4. Climate-Controlled Comfort
Our Bronx weather can be a bit temperamental, right? Well, Moishe's Self Storage has got that covered, too. Their climate-controlled units keep your items safe from the extreme temperatures and humidity that can wreak havoc on your belongings.
So, whether you're storing furniture, electronics, or even delicate family heirlooms, Moishe's ensures they stay in tip-top condition.
5. Friendly Bronx Service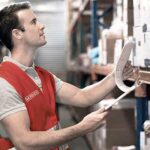 One thing I've learned from living in the Bronx is the importance of good, old-fashioned hospitality. And let me tell you, Moishe's Self Storage knows how to treat its customers.
Their staff is friendly, helpful, and always ready to assist you. They're real Bronx neighbors who understand your needs and are willing to go the extra mile.
6. Affordable Pricing
Now, I get it; we're all budget-conscious Bronxites. Moishe's Self Storage offers competitive rates that won't break the bank. You get top-notch storage without draining your wallet. It's a win-win!
7. Flexible Rental Options
Life in the Bronx can be unpredictable. Sometimes you need storage for a short stint, and other times it might be a more extended affair. Moishe's offers flexible rental options in the Bronx, so you're not tied down to a long-term commitment. Use the space for as long as you need it, no questions asked.
8. Access on Your Terms
At Moishe's, they understand that life in the Bronx moves at its own pace. That's why they offer 24/7 access to your storage unit. No need to rush; you can get your stuff whenever you want, whether it's early morning or late at night.
Moishe's Self Storage – Your Bronx  Self Storage Solution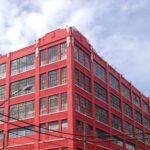 So, my fellow Bronx residents, when it comes to finding storage space that's convenient, secure, and budget-friendly, Moishe's Self Storage is your go-to option. With multiple locations, various storage solutions, top-notch security, friendly service, and flexible terms, they've got all your storage needs covered right here in the Bronx.
Don't let space constraints hold you back. Embrace the freedom of decluttering your life and rediscover the spaciousness of your Bronx home or business. Head over to Moishe's Self Storage and reclaim your space today by reserving your room!