Bronx Storage Facility
When you're looking for a Bronx storage facility with the highest security features on the market, look no further than Moishe's.  As NYC's trusted leading storage provider for over 30 years, Moishe's offers a 100% customer satisfaction guarantee.  You won't find a cleaner, more affordable storage facility with tighter security anywhere in the city.
What most customers don't consider when deciding which storage company to use, is what value they're getting for their money.  At another Bronx storage facility, you'll be paying for an access code to enter the building and given a unit with a rolling door.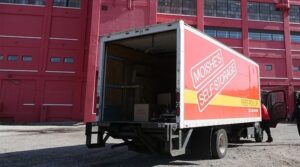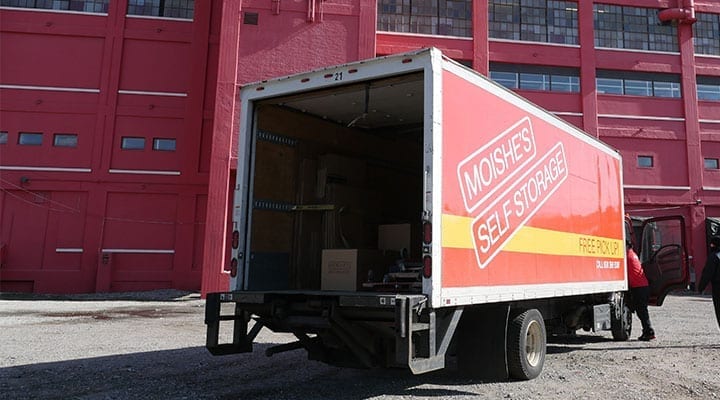 Moishe's in the Bronx Storage Facility
As soon as you enter through our impressive, spacious double elevators to access your impeccably clean floor of storage, you'll know you're in NYC's premier storage facility.  Our account managers are always ready to assist our customers with anything they need.  It's part of our customer-oriented service.
Our CCTV recording cameras in every hallway are constantly monitored, ensuring theft prevention.    Your safety is also ensured when you enter Moishe's in the Bronx storage facility.
We utilize motion detectors, security checkpoints, state-of-the-art burglar alarms and the latest in fire suppression technology.  What other Bronx storage facility will offer you that?
Free Pick Up Services for Moishe's in the Bronx
When your home or office is in the 5 boroughs, we also offer free pick up services, for up to a 5×10' space with a 3-month commitment.  Why rent trucks and move your items yourself into storage when our team of NYC experienced movers will do the job for you, for free?  Call (800) 536-6564 to schedule your free pick up today.
Come experience the Moishe's difference.  Feel free to schedule a consultation with one of our account managers today.  With over 20 different unit sizes, as well as customizable storage space, you're sure to find the perfect fit for all your storage needs with Moishe's.