Bronx Storage Facility
Discover Moishe's Self Storage: Your Trusted Bronx Storage Facility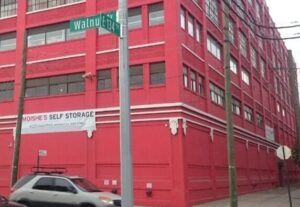 In the bustling borough of the Bronx, where space comes at a premium, Moishe's Self Storage stands tall as the go-to solution for all your storage needs. With decades of experience serving New Yorkers, Moishe's has earned its reputation as a reliable, affordable, and customer-centric storage facility. Let's delve into what makes Moishe's the top choice for storage in the Bronx, highlighting their affordable storage units, diverse storage options, professional movers in NYC, exceptional customer service, accessible locations, and, most importantly, their secure storage facilities.
Affordable Storage Units for Every Budget
Finding affordable self storage in the Bronx can feel like searching for a needle in a haystack. That's where Moishe's Self Storage shines. They understand that not all storage needs are created equal, which is why they offer a wide range of storage unit sizes to accommodate your budget and requirements.
Whether you need a small unit for a few boxes or a spacious unit for furniture and appliances, Moishe's has you covered without breaking the bank. Their competitive pricing ensures that you can access high-quality storage solutions without sacrificing your budget. With Moishe's, affordability is just the beginning.
Diverse Storage Options, Including Climate-Controlled Storage
One size doesn't fit all, and Moishe's Self Storage knows that. They offer diverse storage options to cater to your specific needs. One standout feature is their climate controlled storage. New York's unpredictable weather can wreak havoc on your belongings, especially sensitive items like electronics, artwork, or antiques. With Moishe's climate-controlled units, you can rest easy knowing your possessions are shielded from extreme temperatures and humidity, preserving them in pristine condition.
Whether you're storing family heirlooms, important documents, or a cherished vintage record collection, Moishe's climate-controlled units provide the ideal environment for preserving your valuables. No more worrying about heat, cold, or humidity affecting your possessions.
Expert Team of Professional Movers in NYC
Moving can be a daunting task, and Moishe's Self Storage understands that too. That's why they offer a team of professional movers in NYC to make your relocation as smooth as possible. Their experienced crew knows the ins and outs of navigating the city, ensuring your belongings reach their destination safely and securely. Whether you're moving in or out of your storage unit, Moishe's movers are there to lend a helping hand.
The peace of mind that comes with knowing your items are handled by experts cannot be overstated. Moishe's movers treat your possessions with the utmost care, making sure they arrive at your storage unit or new home intact. They are not just movers; they are partners in making your move hassle-free.
Exceptional Customer Service
At Moishe's Self Storage, customer satisfaction is at the heart of everything they do. Their friendly and knowledgeable staff is always ready to assist you with any questions or concerns you may have. They take pride in going the extra mile to make your storage experience stress-free and convenient.
Whether you're a first-time storage user or a seasoned pro, Moishe's is dedicated to providing the exceptional customer service you deserve. From helping you choose the right storage unit size to addressing any inquiries you may have along the way, Moishe's staff is your trusted resource throughout your storage journey.
Accessible Locations with 24-Hour Access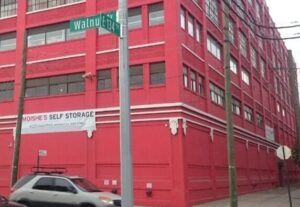 Convenience matters, and Moishe's Self Storage delivers on that front as well. They have multiple accessible locations throughout the Bronx, ensuring you're never too far from a storage solution. What's more, many of these locations offer 24-hour access, allowing you to retrieve or store your items on your schedule, not someone else's.
This flexibility sets Moishe's apart from the competition, making them the ultimate choice for your storage needs. Need to grab something from your storage unit late at night or during the early hours of the morning? No problem. Moishe's convenient 24 hour storage access ensures that your storage unit is always available when you need it.
Secure Storage Facilities with Advanced Features
Moishe's Self Storage takes security seriously. Their state-of-the-art facilities are equipped with advanced security features to give you peace of mind.
Motion Detectors: Motion detectors are strategically placed throughout Moishe's facilities. These sensors detect any unusual activity and trigger an immediate response, ensuring the safety of your belongings.
Frequent Security Sweeps by Employees: Moishe's takes proactive measures to maintain a secure environment. Their dedicated staff conducts regular security sweeps to ensure all areas of the facility are monitored and secure.
Fire Suppression Systems: Fire can pose a significant threat to stored items. Moishe's facilities are equipped with top-of-the-line fire suppression systems that can quickly extinguish flames, protecting your belongings from potential fire damage.
Security Cameras: Surveillance cameras are a constant presence at Moishe's facilities. These high-definition cameras provide 24/7 monitoring, capturing any suspicious activity and deterring would-be intruders.
With these security measures in place, you can trust that your belongings are safe and sound at Moishe's Self Storage. Your valuables are not just stored; they are protected in a facility that prioritizes your peace of mind.
Find Out Why Moishe's Has the Top Bronx Storage Facility Today
When it comes to finding a reliable and affordable Bronx storage facility, Moishe's Self Storage is the clear winner. With their diverse storage options, professional movers in NYC, exceptional customer service, convenient locations, and state-of-the-art security features, they check all the boxes for what you need in a storage provider.
Don't let clutter take over your space or stress your life. Choose Moishe's Self Storage and experience the peace of mind that comes with knowing your belongings are in capable hands. Join the countless satisfied customers who have trusted Moishe's for decades and contact us online today. Your perfect storage solution is just a call or click away!