Bronx Storage Units
Frequently Asked Questions About Moishe's Self-Storage in the Bronx 
When it comes to choosing a storage solution in the Bronx, we understand that you may have questions and concerns. Here's an FAQ-style resource to address common queries about Moishe's Self Storage, your trusted partner for storage needs in the Bronx.
1. What Storage Unit Sizes Does Moishe's Offer? 
Moishe's Self Storage provides a variety of storage unit sizes to accommodate your belongings, including 5′ x 5′ x 8′, 5′ x 7′ x 8′, and 5′ x 10′ x 8′.  Click here for our room size calculator to find the right size room for you!
2. Are Moishe's Storage Units Secure? 
Security is our top priority. Moishe's facilities are equipped with 24/7 surveillance, access controls, and trained security personnel, ensuring the safety of your stored items.
3.  Is There a Free Pickup Service with Moishe's? 
Yes, indeed! If you're located within the NYC 5 boroughs and rent a room up to 5′ x 10′ for a minimum of three months, Moishe's offers FREE pickup services. We'll transport your items to your storage unit at no extra cost.
4.  How Much Time Do I Have for Pickup?
Pickup time varies based on the room size you choose. For 5′ x 5′ x 8′ and 5′ x 7′ x 8′ rooms, you get up to 3 hours for pickup. If you opt for a 5′ x 10′ x 8′ room, you'll have up to 4 hours for pickup – giving you ample time for a stress-free experience.
5. Can I Refer a Friend to Moishe's Self Storage? 
Absolutely! Refer a friend to Moishe's Self Storage before renting a room, and we'll credit $50 to your account. Sharing the convenience of Moishe's is rewarding for both you and your friend.
6. Is There a Walk-In Discount Offered by Moishe's? 
Yes, Moishe's offers a fantastic walk-in discount for rooms up to 5′ x 10′. You can enjoy a 50% discount for the first 3 months without needing a truck reservation. Just mention this ad at our facility – it's all about making storage accessible when you need it most. Visit our Bronx location today!
7. What Are the Terms and Conditions for These Offers? 
For the FREE pickup offer, please note that it applies to room sizes up to 5′ x 10′ and cannot be combined with other offers.
Regarding the walk-in discount – 50% off for 3 months – it's applicable to rooms up to 5′ x 10′, and you don't need a truck reservation. However, please remember that this offer cannot be combined with our FREE pickup services.
 Moishe's Self Storage: Your Go-To Choice for Bronx Storage Units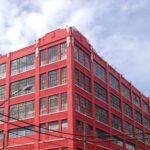 Moishe's Self Storage is your trusted partner for all your storage needs in the Bronx. Whether you require a secure, convenient storage solution, a free pickup service, or great discounts, we've got you covered. Don't hesitate – contact Moishe's today to experience the ultimate storage experience in the Bronx. Your valuable possessions deserve nothing less than the best.