How to Prep Your Storage Unit for Travel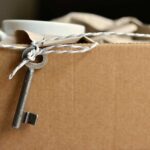 If you're like most people, you probably don't give much thought to your storage unit until you need it. But if you're planning a trip, it's worth taking a few moments to prepare your unit so that everything stays safe and sound while you're gone. With a little bit of advance planning, you can make sure your belongings are well-protected and ready to welcome you home when you return. Here are some tips to get your storage unit travel ready.
Decide What You Can Live Without—Be Strategic
While it may be difficult for some to par down their possessions for long-term travel, having a strategic plan for what personal items you can live without for months or years of travel can provide for added security. Consider moving highly valuable or sensitive documents, equipment and tools, bicycles, and other valuable items such as jewelry that are not needed for your travels into a secure storage location for the duration of your trip. That way you have peace of mind that your important belongings are safe for when you return.
Pack Up Items, Measure, and Find a Unit
Summer is the perfect time to box up your unwanted materials and take measurements for a storage unit. Many companies offer amazing deals, such as seasonal discounts, that can help avoid paying the full price for a storage unit. So before renting a unit, be sure to measure what you want to store and look for any potential deals. It's always great to find an appropriately sized unit at an even better price! Shopping around could save you some money and stress down the road.
Make a List of Sensitive Items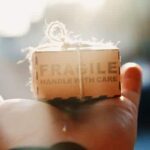 When packing up a home, it's important to collect and pack sensitive items with extra care. Valuables like collectibles, jewelry, family heirlooms, documents, silver flatware, fine china, or other antiques should all be marked prominently with a label that specifies their special handling needs. Wrapping and placing these delicate items safely into moving boxes is absolutely essential for protecting them from damage during the move. Additionally, you may want to consider looking at options for insuring valuable items during the relocation in case something does happen. Taking the time to protect and inventory your collectibles, jewelry, and other valuables before you move will give you peace of mind knowing that your most precious belongings have been given due consideration.
Plan a Transport System and Unload
Planning for the rental of a truck and its unloading can be both stressful and time-consuming. Factors such as rental fees, traffic congestion, and easy parking must all be weighed prior to rental. Once the rental is secured, it is important to begin planning how to pack the unit with everything in its right place – this will help make the unloading process much easier. Additionally, when considering rental trucks and their associated unloading processes, it is essential to map out a strategy that will enable easy unloading without losing time due to traffic or parking issues. Proper planning ensures an effortless, enjoyable rental truck experience.
Think Safety and Security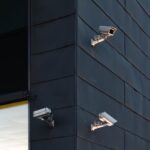 Ensuring the safety and security of your storage facility should be the top priority. What is your storage facility's security plan? Are you utilizing cameras, flood lights, restricted hours of access, or any other measures?
The best storage facilities take every possible step to make sure that their customers can receive secure and protected service within their walls. What materials do you use to protect the area from potential intruders? Is there personnel stationed at specific locations to monitor access points? Investing in safeguarding resources in order to keep clients and their items safe is an important way of demonstrating respect for current and prospective renters.
Invest In a High-Quality Lock
Investing in a good, high-quality lock is an expense that pays for itself. Not only will it last longer, providing you with extra durability and security, but it also gives you peace of mind that your belongings are safe. While these locks may be a bit more expensive than your average, run-of-the-mill lock, the old saying holds true: you get what you pay for. Don't skimp when it comes to protecting your hard-earned possessions – invest in a good quality lock and enjoy the satisfaction of knowing you've taken steps to secure what matters most to you.
Prepping your NYC Storage Unit for Vacation or Work Travels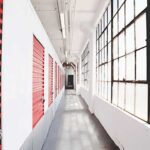 Moving doesn't have to be as difficult and expensive as it's often made out to be, especially when you're armed with the right information. The main takeaway is that by considering what you can live without—be strategic—you can lighten your load both physically and emotionally. And remember, Moishe's Self Storage is always here to help make your transition easy and stress-free. So if you're thinking about making a move, contact us today! We'd love to help you get started on this new chapter in your life.