Storage in Jamaica
When you need the best self storage in Jamaica, call on Moishe's, the city's leading storage rental expert since 1983.  We have grown over the decades as New York's trusted, leading storage provider and now have 5 convenient self storage facilities near me to serve the metro area and beyond.
If you're seeking NYC's premier storage experience, with all the features: look no further than Moishe's.  You won't find cleaner, more affordable c storage than at Moishe's.
Our customer service-oriented team, from our account managers, relocation experts, custodial staff and managers are here to assist you with anything you need, whenever you access your storage unit.
A member of our team will always be present to help when you store with Moishe's.  From the moment you step out of our double elevators to every floor of our pristinely clean storage space, you'll know you're in the city's premium storage facility.
Why trust your valuables with anyone but the best in the NY tri-state area?  Trust Moishe's and you'll be glad you did.
Our Free Pick Up Services for the 5 Boroughs: Storage in Jamaica
Living in Jamaica and don't feel like wasting your time and money renting a truck and loading and unloading all your storage materials yourself, but don't want to spend a lot of money?  Call on Moishe's to deliver our team of relocation experts to your door for our free moving services into your storage unit.
With up to a 5×10' space, our team of experienced NYC movers will drive one of our trucks to your location, load up our red Moishe's truck with your belongings and store them for you, at no additional cost!  You don't have to do anything but call (800) 536-6564 to schedule your free pick up today.  That's just one of the perks Moishe's offers to you for being one of our new customers.
When Your Storage in Jamaica Needs the Highest Security Features, Call on Moishe's
This is to protect you when coming in late at night and to protect your belongings against theft.  We also utilize security checkpoints, motion detectors, state-of-the-art burglar alarms and the latest fire suppression technology.
No other storage facility in the NY tri-state area utilizes CCTV camera recording in every hallway of their storage space. At Moishe's, we give our customers the peace of mind that comes from knowing your valuables are safe with us, all the time.
Feel free to schedule a free consultation with one of our account managers today.  We will be happy to help you estimate the storage size you'll need.  With over 20 different unit sizes available, including customizable space, you're sure to find the perfect fit for all your storage needs at Moishe's.
When you're seeking storage units Jamaica Queens, why go with anything but the best?  Moishe's is the industry leading standard for 30 years running here in the city.  We provide experienced NYC movers, free pick up and loading of your items into storage, low monthly rates and the cleanest units with the most security features on the market.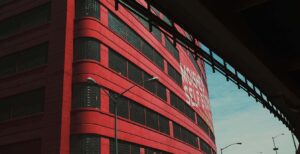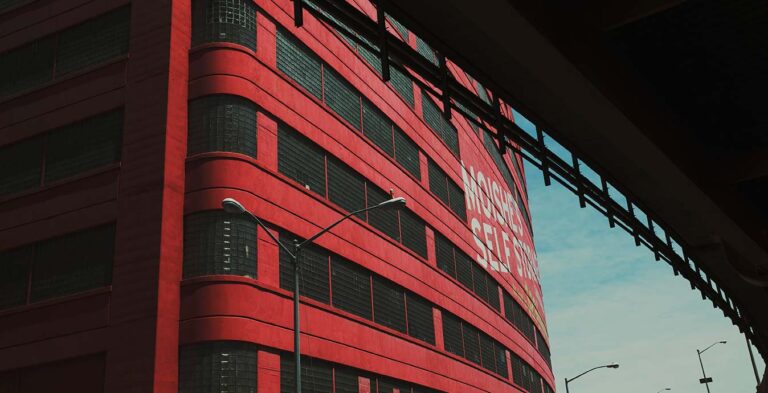 Free Pick Up Services in Jamaica Queens
We offer free pick up services for up to a 5×10' space.  Why waste time and money renting trucks when Moishe's Self Storage will do it for you at no extra cost?
Our team of relocation experts will pick up, load and carefully move your possessions into storage for you for absolutely no extra charge.  Most storage unit companies will offer you free use of their truck, but you must do the moving and storage work yourself.  Not with Moishe's; we take care of the dirty work so you don't have to.
The Cleanest Storage Units Jamaica Queens with the Most Security Features
If you want the best in the industry, the most luxurious storage facility NYC has to offer, look no further than Moishe's Self Storage.  Our custodial team daily cleans our facilities top to bottom, so that your storage experience is always top notch.  Our spacious double elevators make it easy to accommodate all your bulkiest items.
We are a customer-oriented service team and will be happy to help in any way we can.  Our security officers patrol every hallway in our storage space round the clock.  That means whenever you come in to access your storage in unit in Queens, someone is always here to assist you, and your safety, as well as that of your belongings, is always protected.
Experience Moishe's Unsurpassed Storage Security
Our security staff monitors our CCTV recording cameras at all times, all day and night to ensure no acts of vandalism or theft occur on our premises.  What other storage facility will offer you our safety guarantee?
Moishe's Self Storage, being the industry leader and largest provider of Manhattan storage units, also utilizes motion detectors, security checkpoints, state of the art burglar alarms and the latest fire suppression technology to maximize your benefits in storage.  You're simply not going to find any safer, more secure, or spotlessly clean storage facility anywhere in the NY tri-state area.
Stop by today and meet with one of our account managers or schedule a consultation at our Long Island City Queens location.  With over 20 different storage units Jamaica Queens sizes to select from, you're never without the perfect fit for all your storage needs at Moishe's.