Storage Units Jamaica, Queens, NYC
If you are a couple, young or old, or perhaps a family looking for cheaper accommodations in the Queens, New York City area, consider Moishe's Self Storage for all of your moving and storage needs. Jamaica, Queens is a thriving community that would be thrilled to welcome you!
Moishe's Self Storage has been a recognized name in the New York City moving and storage industry for over 30 years. For the best deals and most comprehensive services on full-service and self storage in Queens check out what Moishe's has to offer.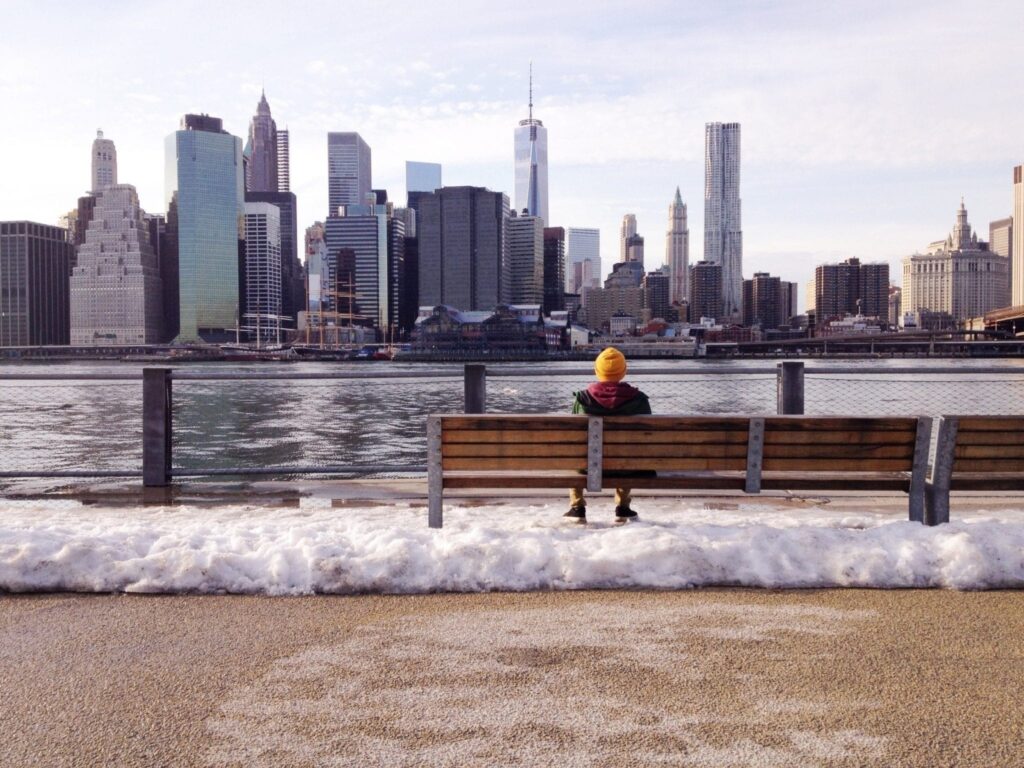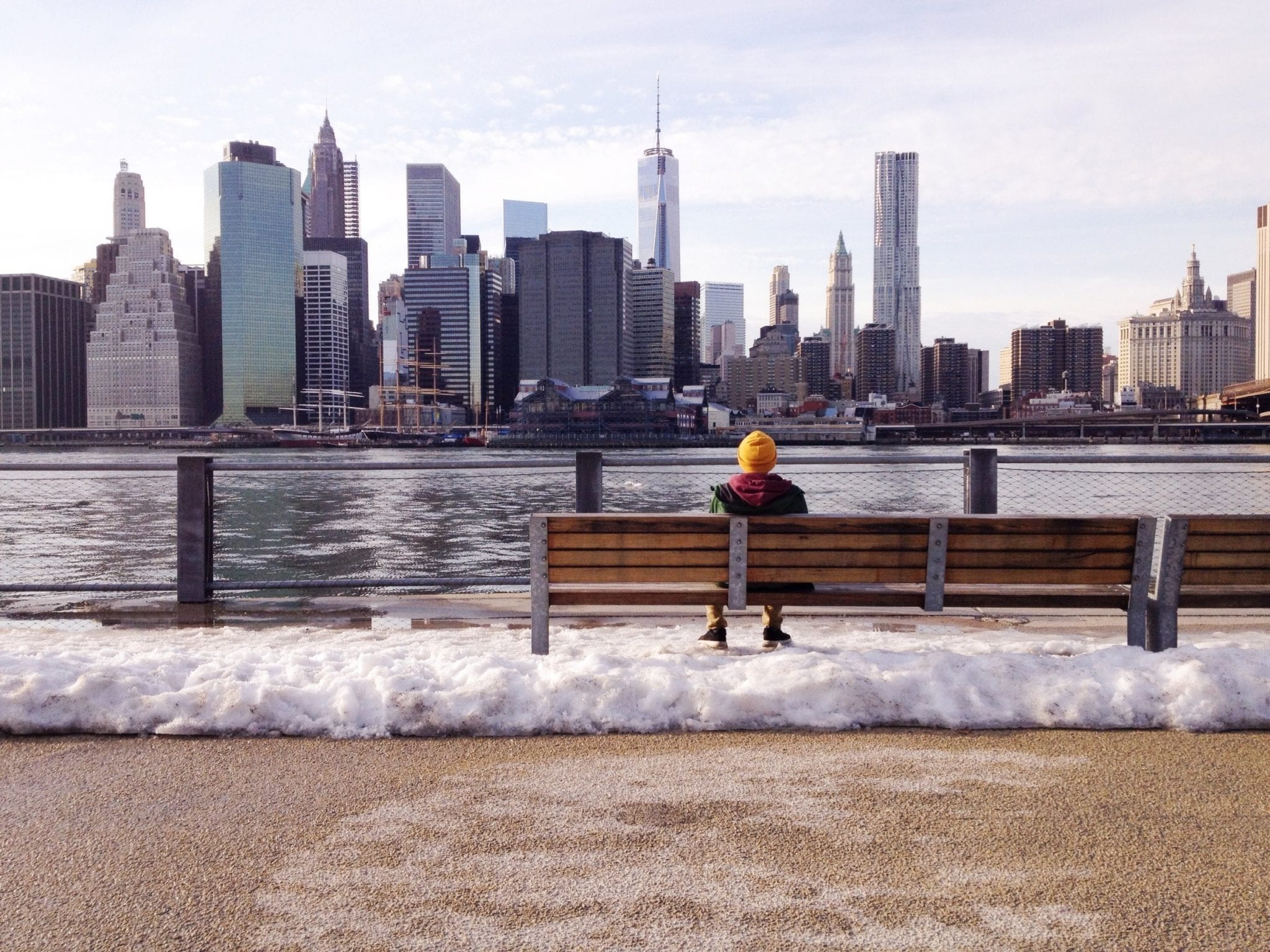 A quick history of Jamaica, Queens
Jamaica, Queens in New York has a rich history like much of the surrounding areas. Queens is one of the most culturally rich boroughs as it has been predominantly settled by immigrants from around the globe.
Today, Jamaica, Queens is undergoing a transformation and becoming increasingly strong in economics and affordability. Moishe's Self Storage is proud to be a part of the transformation by offering clean, affordable self storage in Queens, New York.
The neighborhood's story predates the formation of the United States that we know today. Originally inhabited by the Jameco tribe of Native Americans, the English and Dutch settled the area starting around the 1650s.
Fast forward to the 1700s and Jamaica, Queens had become a trading hub for farmers and their produce. Trading continued to flourish in the area for over a century. In the late 1800s, Queens officially became a part of the City of New York with Jamaica representing the borough as the county seat.
Prosperity was not always a gleaming quality of Jamaica, Queens, however. The economy declined in the late 20th century as businesses were not prospering in the area. Crime increased due a drug epidemic in the 1980s. It was a tough time for the lively neighborhood in Queens.
Jamaica has flourished in recent decades, despite the tribulations that come from being a sizable New York City neighborhood. A revitalization effort has ushered in booming businesses, ever-growing culture and a long list of historical sites to see.
The trend of gentrification has certainly not skipped over the Jamaica neighborhood. Gentrification is thriving and can be argued to have helped decrease crime rates. Young couples are able to buy homes in the neighborhood, avoiding the pricey Manhattan sky rises. Is Jamaica, Queens the affordable neighborhood for you?
RELATED: Which Borough To Live In — With A Quiz!
---
Make Your Move to Jamaica
Moishe's is the industry leading standard for quality storage and moving services in the Queens borough. Our services are centered around making your move and home life peaceful and easy. Services include but are not limited to: free pickup and loading of your items, competitively low monthly rates, and your first month free upon qualification! When you're seeking the cleanest, most secure storage Queens NY has available, why not go with the best?
Big cities are wonderful for many reasons. Whether you are a lifetime resident or have visited one time, you know the reasons why New York City is outrageously popular. Like most wonderful places and things, the Big Apple is not without fault. One big flaw? New York City can be dirty!
Moishe's Self Storage is committed to offering the cleanest self storage Queens New York has available. Our custodial team cleans our Queens facility from top to bottom – daily! We are committed to making sure that your storage experience with Moishe's is top notch.
We have heard horror stories of valuable personal belongings being irreparably damaged due to unsanitary and filthy unit conditions. Moishe's Self Storage vows to make sure that your storage experience is pleasant from start to finish.
Jamaica, Queens is home to families of all types and ages. From retired grandparents to young adults with infants to baby boomers with teenagers, people from around the globe have discovered why Jamaica, Queens is the perfect community for those with average means.
Our professional movers can navigate any crowded NYC street
If you are moving to New York City from elsewhere in the United States, chances are that you will have to downsize. The square footage that money can buy in New York City is significantly lower than the rest of the country. In 2015, the average cost of a one bedroom apartment in Manhattan was in the $700,000 range. Talk about pricey real estate!
Hopefully, your family has discovered the affordable housing options in Jamaica, Queens. When you inevitably need to downsize during your move, choose Moishe's Self Storage for the most reasonably priced storage units in Jamaica Queens.
Moving a family naturally requires more muscle than moving a couple. Moishe's Self Storage stands by our goal to make everything about your move easier by offering spacious double door elevators at our facilities.
If children are accompanying you to and from your storage unit, safety and accessibility are likely a top concern. Moishe's Self Storage has worked hard to have the most premier security features available in New York City storage units.
Having a storage unit with Moishe's Self Storage means that you will always have access to your unit, even if you forget credentials. The team members of Moishe's Self Storage are a customer-oriented service team looking to help you in any way that we can. Account managers are on staff at our Queens location 7:00am to 7:00pm Monday through Friday and 8:00am to 5:00pm on the weekends.
Stop by our Queens facility to talk with one of our talented relocation consultants. With over 20 different storage unit sizes to choose from, we're positive that Moishe's Self Storage is a great fit for all of your moving and storage needs.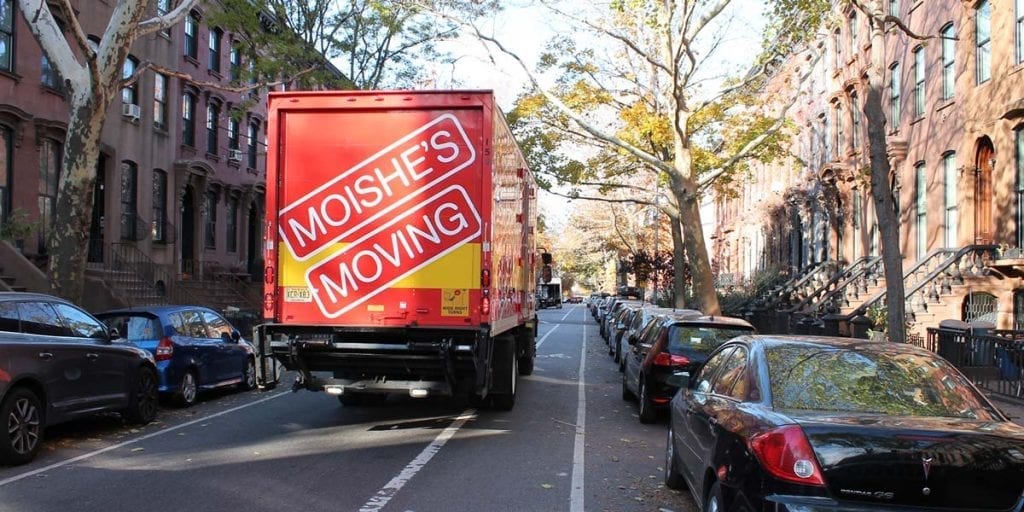 The Boroughs of the Big Apple
Moishe's loves serving as a guide for people new to New York City. A majority of our staff have lived in New York City for several decades, and some their whole lives. We have familiarity with the city to point you in the right direction for any need.
People new to the city may be unfamiliar with the five boroughs of New York City. Each has its own personality shaped by the centuries of migrants from around the globe settling their neighborhoods. You are sure to be amazed and welcomed by the hundreds of small communities.
The Bronx is best known for housing New York City's leading zoo and botanical garden. Sports fans will know the area for being home to the Yankees dynasty. Any fan of hip-hop (or music in general) may be familiar with the music stars born and raised in the Bronx and the creation of hip-hop in the borough. Visit Arthur Avenue, also known as "Little Italy," for truly authentic Italian food. The Woodlawn neighborhood features the famous Emerald Isle Immigration Center and many Irish-owned and operated businesses and specialty shops.
Brooklyn is the part of New York City portrayed on television for being "hip" and "trendy." Today, hipsters have dominated the pool of incoming residents to the borough and real estate prices are among the highest in the area. Nets basketball, live music inside and out and gorgeous Prospect Park make up only a few of the year-round activities to be found in Brooklyn. Brooklyn Heights is a neighborhood within the borough and is best known for classic New York City brownstones. The Williamsburg neighborhood is home to the most hipsters, and Coney Island is just off the coast.
Ever heard of Broadway? Manhattan is home to the world-renowned venue that features amazing performances year-round. Find the venue in the midtown neighborhood next to Time Square. Harlem is home to the Apollo Theater, which has featured great musical acts since 1934. Greenwich Village, also known as "the Village" by locals, is the Bohemian capital. Several college institutions are in the village, placing an extraordinarily high value on real estate. SoHo features designer boutiques and high-end chain stores. A new art gallery seems to pop up every week in this artist's paradise.
Staten Island has attractions fun for the whole family. The St. George neighborhood is the most densely developed neighborhood and is where the Staten Island Ferry is located. Tompkinsville is home to Little Sri Lanka, one of the largest Sri Lankan communities outside of the country itself.
Last, but certainly not least, is the Queens neighborhood. Named for the Queen consort, Catherine of Braganza, a Portuguese princess who married King Charles II of England in 1662.
Queens is home to a very wide variety of immigrant communities. The Astoria neighborhood has a prominent Greek and Brazilian population and, naturally, has incredible cuisine. Flushing has been settled by a variety of East Asian countries. Corona has a strong and vibrant Mexican population. Woodside is home to Irish and Thai communities.
---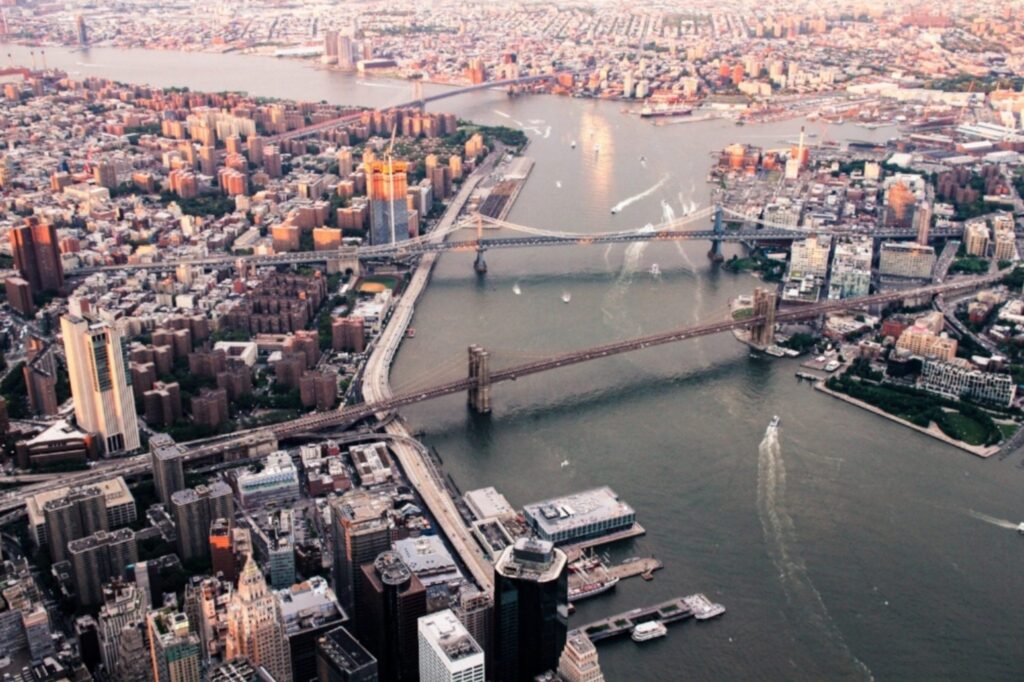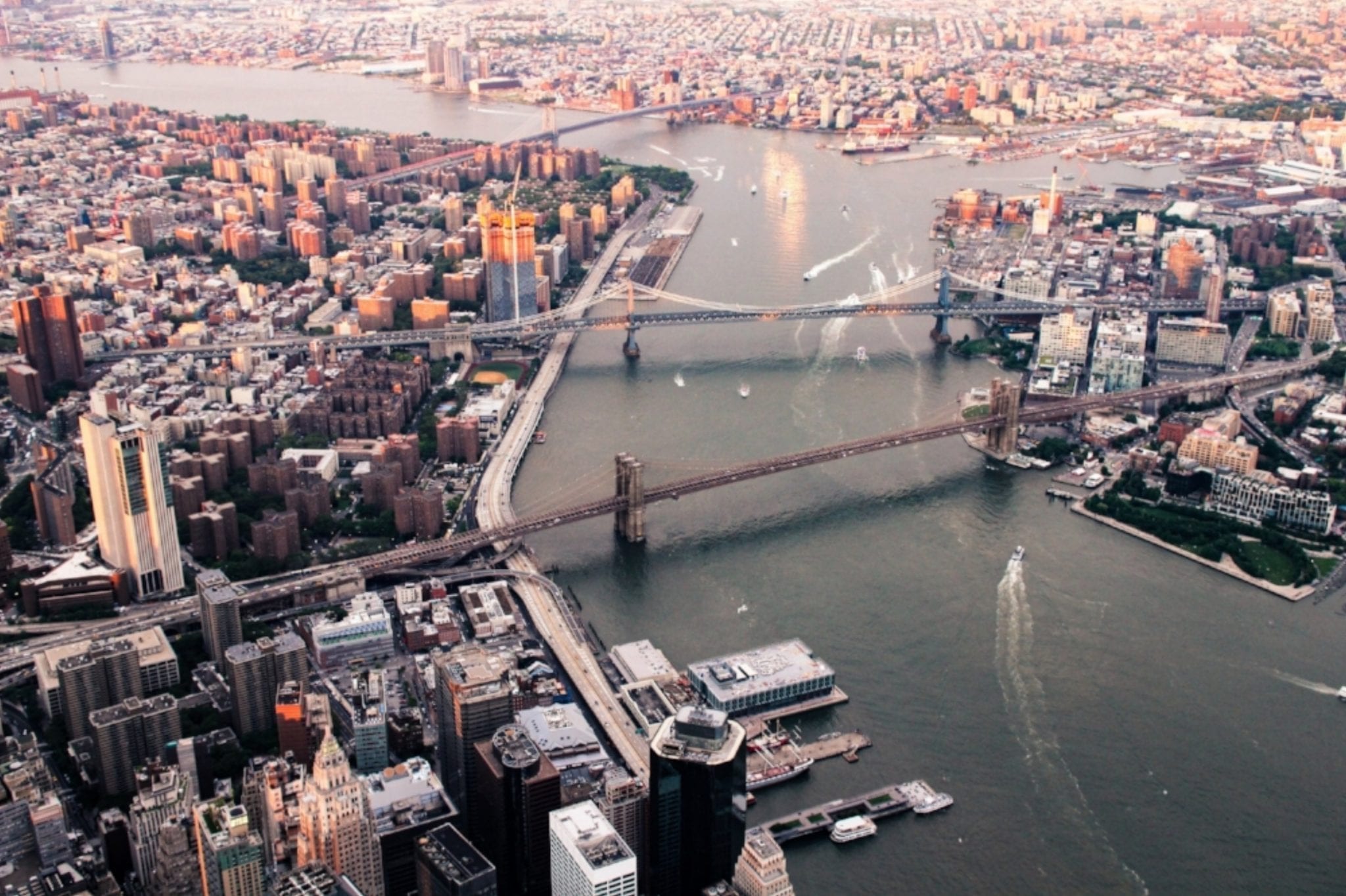 Convenient Locations, Great Amenities
Moishe's Self Storage has many convenient locations in the NYC area and have remained the go-to business for storage units Jamaica Queens has to offer for over 30 years. Our success has naturally led to growth over the years and we now feature multiple moving locations!
If you are seeking the go-to company for deluxe storage Queens has to offer, look no further than Moishe's! We offer the cleanest, most affordable and optionally climate-controlled storage unit options that are guaranteed to keep your belongings in pristine condition.
Security checkpoints, motion detectors, burglar alarms and the latest in fire suppression technology sets us at the top of storage facility security in the Big Apple.
Our customer-service oriented team will make sure that your facility has all of the features that you require. Round-the-clock security and account managers are here to help with whatever needs may arise, whenever you visit your unit. From the moment you step out of the double door elevators into our pristine facility, you will know that you've chosen the best deal on great storage in Queens NYC.
If you are moving to the Jamaica, Queens area and do not feel up to navigating NYC streets with a moving truck, call Moishe's! Our relocation experts will coordinate a free pickup of your belongings if you make a three month commitment on a unit up to 5×10'. Trust your valuables with the movers in the red Moishe's truck.
---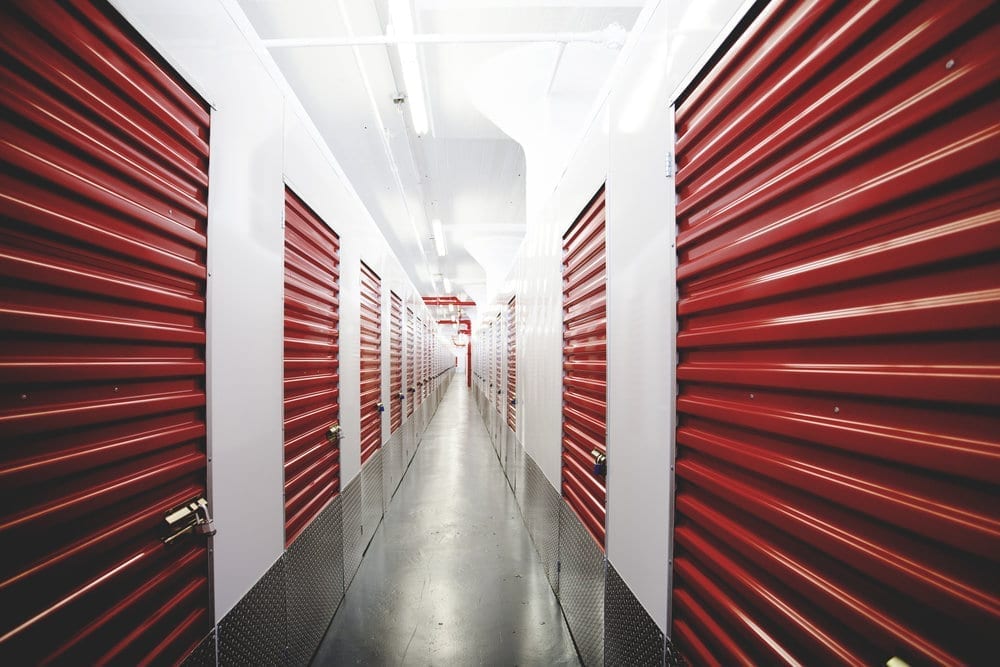 Moving to Jamaica, Queens? Call Moishe's!
If you are ready to take the dive and move to Jamaica, Queens, we are here to help. Our years of experience and stellar customer reviews show that we mean business when it comes to making your move go smoothly.
Our experienced NYC movers are familiar with the challenges that can arise when moving in New York City. All too often we have heard horror stories of inexperienced New York City movers. Don't let your belongings break in the wrong, clumsy hands!
Low-budget movers and storage facilities have only one benefit ⎼ their cost. Don't think you're getting more than you are paying for. Many will lead you to believe that space is more expensive than it actually is.
Yes, the average cost of goods and services in New York City is higher than the national average. Do not let your inexperience with the NYC economy let you get taken advantage of! Moishe's Self Storage offers deals and specials to help curb the inevitably high cost of moving.
Moishe's Self Storage offers free pick up services when you commit to a 3-month storage rental of a space up to 5×10'. Most storage companies offer the free use of a truck, but you must do the hard moving work yourself. Not at Moishe's Self Storage!
Like most big cities, New York City is notorious for its filthy corners. It is imperative that you ensure that your storage facility is clean and sanitary. We would tell you about the horror stories we have heard that include creepy crawly critters, but you may never want to entrust a storage unit again! Our custodial team cleans our facilities from top to bottom daily, ensuring that everything is spotless.
Have you ever forgotten your keys and had to travel to fetch them? Arriving at storage in Queens NYC is not the time nor place to be locked out. We are a customer-oriented team always happy to help. Our account managers are here from 7:00am to 7:00pm Monday through Friday and 8:00am to 5:00pm Saturday and Sundays. Whenever you should visit, someone will be available to ensure you are safe and have access to the facility.
We guarantee safety due to the state-of-the-art security that we have mastered over the years. Your belongings will always have a watchful eye on them to ensure their security. A quick search on the internet will show you how important security is for storage places in Queens!
Jamaica, Queens: An Easy Choice for a Place to Live
If you have decided to move to New York City but still aren't convinced Jamaica, Queens is the place for you, continue reading! There are several top reasons why Jamaica is the go-to neighborhood for middle class Americans.
First, Jamaica, Queens is touted to be among the best values for real estate in NYC. In fact, the priciest properties can be more affordable that the lowest-priced properties in certain neighborhoods.
Second, this south region of Queens is incredibly diverse. The diverse immigrant communities share culture via eateries and markets. You may never run out of new places to eat!
Third, you can easily get wherever you would like to go. Thousands of commuters pass through the neighborhood each day. Wherever you may work in the city, you are guaranteed to have a manageable commute.
Fourth, the area is undergoing revitalization. The state of New York is investing millions into stimulating job growth in the area.Though gentrification has its downsides, there is undoubtedly more money and economic growth in the neighborhood.
Sold on Jamaica, Queens as your future home in the Big Apple? Call us to get started on your move! We are confident that our service and facility will beat any competitor. For the best deals on storage in Jamaica Queens, contact Moishe's Self Storage!
Specials & Promotions You'll be Pleased to Hear!
The team at Moishe's Self Storage works hard to make sure that you have the best moving and storage experience possible. We know that moving is costly, even when you take cost-saving measures. This is why we offer deals and promotions related to moving and storage.
For new accounts, you can receive your seventh month free upon signing a six month rental agreement. If you are moving to Jamaica, Queens from any of the five boroughs, you can receive free pick up after signing an agreement for a unit up to 5×10' for a minimum of a three month stay.
Is your friend, roommate, colleague, or cousin moving around the same time? Think they could benefit from renting some temporary extra space? Refer a friend and receive up to $50 credit towards your storage account! Referral must be done prior to room rental.
Let's Get Started
In New York City, it is unfortunately a fact of life that there is someone around (most) corners ready and willing to rip you off. Moving is stressful enough, so don't let yourself get ripped off by an untrustworthy moving and storage company. For trustworthy moving and storage in Queens NYC, trust the folks with the big red truck.
Let Moishe's Moving and Storage make your move to Jamaica, Queens as stress-free as possible. We are the go-to company for moving and storage in New York City for one simple reason: we have mastered the art of successful, quality moving and storage services.
Call one of our skilled relocation consultants to reserve your free pickup or use our storage estimator to see what size unit you need. If you're moving to Jamaica from elsewhere in Queens, see if your neighborhood is within our service map.
Moving is stressful. Let us help!
When you're seeking storage units Jamaica Queens, why go with anything but the best?  Moishe's is the industry leading standard for 30 years running here in the city.  We provide experienced NYC movers, free pick up and loading of your items into storage, low monthly rates and the cleanest units with the most security features on the market.
---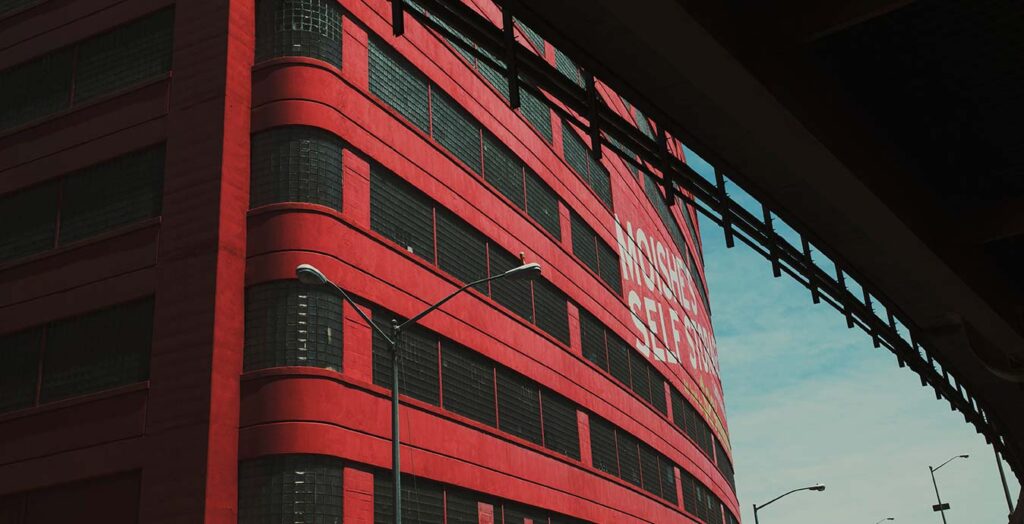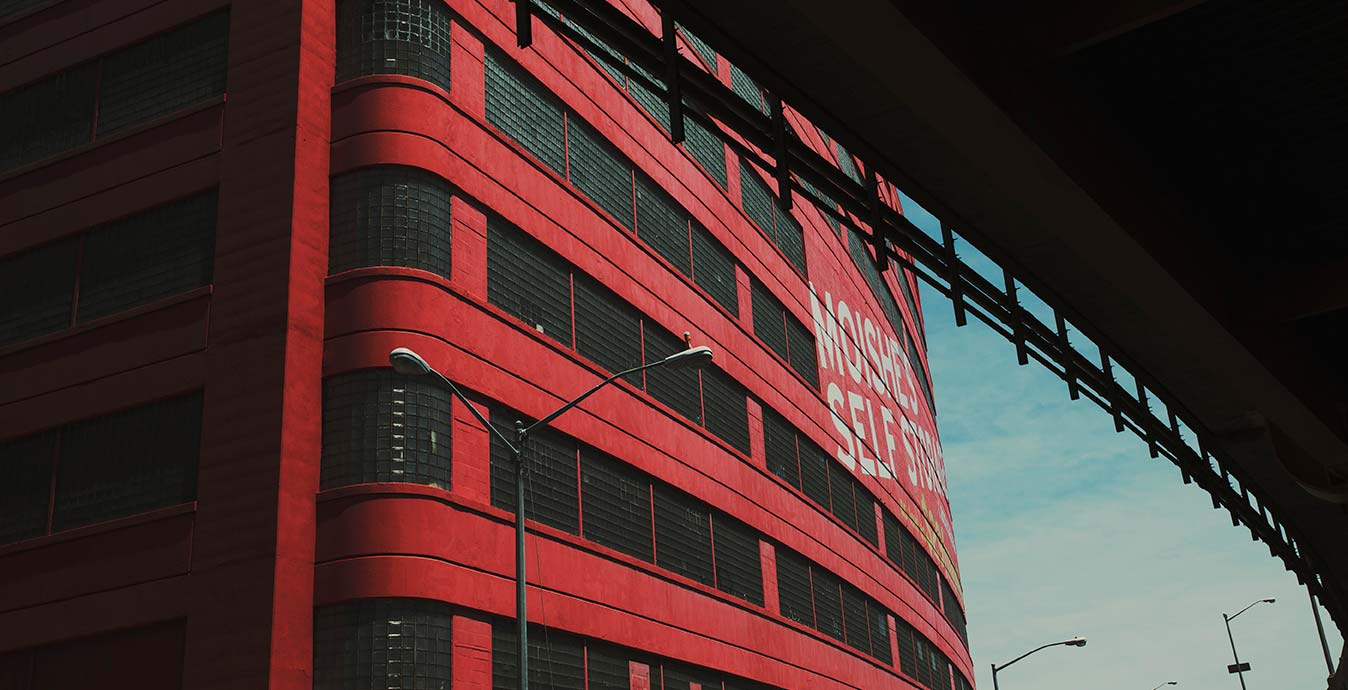 Free Pick Up Services in Jamaica Queens
When you commit to a 3-month rental of storage with us, we offer free pick up services for up to a 5×10' space.  Why waste time and money renting trucks when Moishe's Self Storage will do it for you at no extra cost?
Our team of relocation experts will pick up, load and carefully move your possessions into storage for you for absolutely no extra charge.  Most storage unit companies will offer you free use of their truck, but you must do the moving and storage work yourself.  Not with Moishe's; we take care of the dirty work so you don't have to.
The Cleanest Storage Units Jamaica Queens with the Most Security Features
If you want the best in the industry, the most luxurious storage facility NYC has to offer, look no further than Moishe's Self Storage.  Our custodial team daily cleans our facilities top to bottom, so that your storage experience is always top notch.  Our spacious double elevators make it easy to accommodate all your bulkiest items.
We are a customer-oriented service team and will be happy to help in any way we can.  Our security officers patrol every hallway in our storage space round the clock.  That means whenever you come in to access your storage in unit in Queens, someone is always here to assist you, and your safety, as well as that of your belongings, is always protected.
Experience Moishe's Unsurpassed Storage Security
Our security staff monitors our CCTV recording cameras at all times, all day and night to ensure no acts of vandalism or theft occur on our premises.  What other storage facility will offer you our safety guarantee?
Moishe's Self Storage, being the industry leader and largest provider of Manhattan storage units, also utilizes motion detectors, security checkpoints, state of the art burglar alarms and the latest fire suppression technology to maximize your benefits in storage.  You're simply not going to find any safer, more secure, or spotlessly clean storage facility anywhere in the NYC area.
---
RELATED: 15 Top Things To Do In Queens, NY
RELATED: 7 Best Neighborhoods To Live In Queens In 2020
Contact Moishe's Self Storage if you're looking for cheap storage units in New York City to hold wine, art, or other things. Our Manhattan/The Bronx and Queens/Brooklyn Storage Facilities are conveniently located near you. We offer over 20 different storage unit sizes, available to individuals, students, and businesses. Reserve your room, view specials, or contact us.