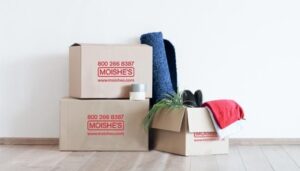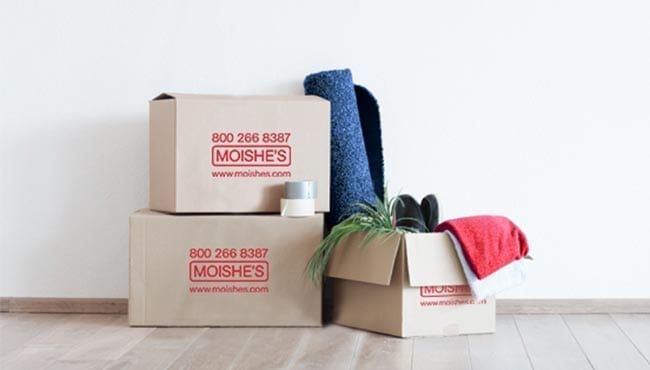 Everyone from your high school guidance counselor to your expensive therapist can tell you that moving is up there with the most stressful life changes we can endure.  Universally human beings equate security and comfort with their living environment; so when we alter our setting we are temporarily stressed by this change. That's where Moishe's Self Storage comes in as a soothing balm to relieve your anxiety.
Moving In
If you're moving here from another place outside the tri-state area, chances are you had more space before. Urban living is not generally associated with ample closet space, and almost never includes a basement or attic. Let Moishe's Self Storage take on the extra items you simply can't cram under the bed. Give your new space some breathing room before you unload 25 boxes of your vintage album collection.
Relocating
Urban living also comes with apartment changes from time to time. This is no less stressful than any other move but can be made much easier by stashing your extra items at our Queens and Bronx Self Storage facilities. Think of it this way – there's less to move, and when you DO move you have more space to arrange the furniture. You may decide that Grandma's over-stuffed sofa should remain in storage until you have your own attic and grandchildren.
Moving Away
If an opportunity to take a year abroad comes your way, or you want to try a new job in a different locale, Moishe's Self Storage can come to the rescue. Stash your belongings in our temperature-controlled facilities and don't give another thought about them until you either come back or make the full commitment to moving.  We'll be here – and they're be safe and sound.
At Moishe's Self Storage we understand your storage needs. Our Relocation Consultants are your contact point for all questions. We always allow clients 24/7 access to their belongings. Our facilities are also climate-controlled and monitored around the clock with motion detectors and video surveillance. Plus, we have a huge range of unit sizes at prices within your range.  So hesitate no further! Reserve your room with us today!
Contact Moishe's Self Storage if you're looking for cheap storage units in New York City to hold wine, art, or other things. Our Manhattan/The Bronx and Queens/Brooklyn Storage Facilities are conveniently located near you. We offer over 20 different storage unit sizes, available to individuals, students, and businesses. Reserve your room, view specials, or contact us.