Prepping Storage Space, Utilities, & Other Ways to Succeed with a Long-Distance Move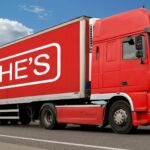 Moving to a new place, especially if it's a long-distance move, can be a challenging and stressful experience—especially if you're planning to move to a big city like New York. But with a little preparation and the right mindset, you can make the transition a success. Here are some tips to help you succeed with your long-distance move—from prepping a storage unit with your stuff to forwarding your mail and more!
1.     Transportation: One of the most critical aspects of a long-distance move is transportation. Choose the right mode of transport based on your budget, the volume of goods you need to move, and the time frame. Options include hiring a professional moving company, renting a moving truck, or shipping your goods in advance to a storage unit. When choosing a professional moving company, be sure to do your research, read reviews, and get multiple quotes. Renting a moving truck can be a cost-effective option, but be aware of the added responsibilities, such as driving the truck, packing, and unloading, and obtaining insurance. Shipping your goods in advance to a storage unit can be a convenient option, but be sure to research storage options in your new area and choose one that meets your needs.
2.     Storage: If you need to move in stages, you may want to consider shuttling your goods to a storage unit in advance. This way, you won't have to worry about your belongings while you focus on getting settled in your new home. When choosing a storage unit, consider factors such as cost, location, security, and accessibility. Be sure to properly label your boxes and take inventory of your belongings to make the unpacking process easier.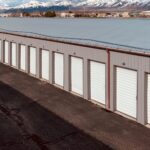 3.     Mail Forwarding: Don't forget to have your mail forwarded to your new address so you can receive important documents and packages in a timely manner. This can be done through the US Postal Service or private mail-forwarding companies. Make sure to update your mailing address with all relevant entities, such as banks, credit card companies, and your employer. Consider also updating your email signature to reflect your new contact information.
4.     Driver's License and Voting Rights: Once you arrive in your new location, be sure to obtain a local driver's license and register to vote. This will help you feel more settled and connected to your new community. Research the requirements for obtaining a driver's license in your new state and gather the necessary documents beforehand. Registering to vote will not only allow you to participate in elections, but it will also give you the opportunity to have your voice heard on important issues.
5.     Switch Utilities: You will thank yourself on moving day for preemptively setting up WiFi and electricity at your new place! Ask the local utility services if they can hold off on charging your account until the day you move in for maximum savings. This will not only save you time and headache but will make for a welcoming experience when you enter the door with your first round of belongings.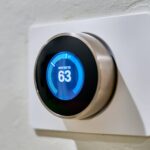 6.     Routine: Try to stick to your regular daily routine as much as possible. This will help you feel more comfortable and familiar with your new surroundings. Maintaining a routine can include things like continuing your exercise regimen, eating at your usual mealtimes, and following your bedtime routine. Sticking to your routine can provide a sense of stability and normalcy during the transition.
7.     Exploring the Area: Take time to explore your new city or town, from the downtown scene to the nature trails. This will help you get to know your new home and find new things to enjoy. Research local events and attractions, such as farmers' markets, festivals, and museums. Consider joining local clubs or organizations to meet new people and get involved in your community. Make the most of your new surroundings by taking walks, trying new restaurants, and discovering local attractions.
Affordable NYC Storage Rentals with Moishe's Self Storage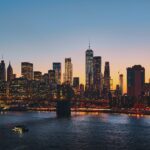 In conclusion, moving to a new place can be a big change, but with careful planning and a positive attitude, you can make the transition a success. By following these tips, you'll be on your way to a smooth and successful long-distance move. Why not plan for the most stress-free moving experience possible? Contact the seasoned movers at Moishe's Self Storage today for more on how we can help ease your lifestyle growing pains and to learn current rates on available units. (Climate-controlled units available upon request!)