Safe Vehicle Storage in New York
The Ultimate Guide to Storing Your Vehicle in a New York City Storage Unit: Keeping Your Ride Safe with Moishe's Self Storage
Hey there, fellow New Yorkers! We know how precious our vehicles are in a city that never sleeps. Whether it's your trusty car, vintage convertible, or sleek motorcycle, finding a safe and secure place to store it can be a challenge. That's why we at Moishe's Self Storage are bringing you the ultimate guide to storing your vehicle in a New York City storage unit. So, let's dive in and ensure your ride stays protected while you take on the Big Apple!
Step 1: Choosing the Perfect Storage Unit: Size, Location, and Security
When it comes to storing your vehicle, you need a storage unit that can handle the hustle and bustle of New York City. Moishe's Self Storage is a name that stands out in the industry, providing reliable and secure storage solutions for years. With multiple locations throughout the city, they offer a range of storage unit sizes to accommodate vehicles of all shapes and sizes. Plus, their facilities are equipped with top-notch security features like 24/7 surveillance and individual access codes, giving you peace of mind.
Step 2: Preparing Your Vehicle for Storage: Cleaning, Maintenance, and Battery Care
Before bidding farewell to your wheels, it's essential to prepare your vehicle properly. Clean both the interior and exterior, removing any debris or food that might attract critters. Give it a good wash and wax to protect the paint, and don't forget to inflate the tires to the recommended pressure. It's also a great idea to change the oil, top-up fluids, and remove the battery to prevent any potential issues during storage.
Step 3: Protecting Your Vehicle from New York's Elements: Climate-Controlled Storage Solution
New York City is notorious for its diverse weather, so safeguarding your vehicle from the elements is crucial. Moishe's Self Storage offers climate-controlled units in NY that regulate temperature and humidity, protecting your ride from extreme heat, cold, and moisture-related damage. This feature is especially beneficial for vintage cars or motorcycles with sensitive components.
Step 4: Extra Precautions: Securing Your Vehicle with Additional Security Measures 
Moishe's Self Storage takes security seriously, but you can never be too careful when it comes to protecting your beloved ride. Consider investing in additional security measures such as steering wheel locks, GPS trackers, or even wheel clamps. These extra precautions will provide an added layer of protection and deter any potential thieves.
Step 5: Insurance Coverage for Peace of Mind: Protecting Your Stored Vehicle
Even with all the necessary precautions, it's wise to have insurance coverage for your stored vehicle. Review your existing auto insurance policy to see if it covers stored vehicles or consider obtaining specific storage insurance. Moishe's Self Storage can guide you through this process and provide recommendations, ensuring that your vehicle is adequately protected in case of any unforeseen events.
Step 6: Regular Check-Ups and Maintenance: Keeping Your Ride in Top Condition
While your vehicle is in storage, it's essential to give it some attention now and then. Schedule regular visits to your storage unit to inspect your vehicle, start the engine, and let it run for a few minutes to keep the parts lubricated. Additionally, perform routine maintenance tasks such as checking the tire pressure, topping up fluids, and ensuring the battery is charged. These simple steps will help keep your ride in top condition and ready to hit the New York City streets when you retrieve it.
Moishe's Self Storage: The Trusted Name for Vehicle Storage in NYC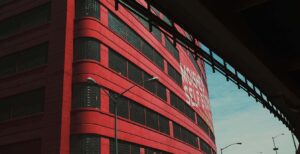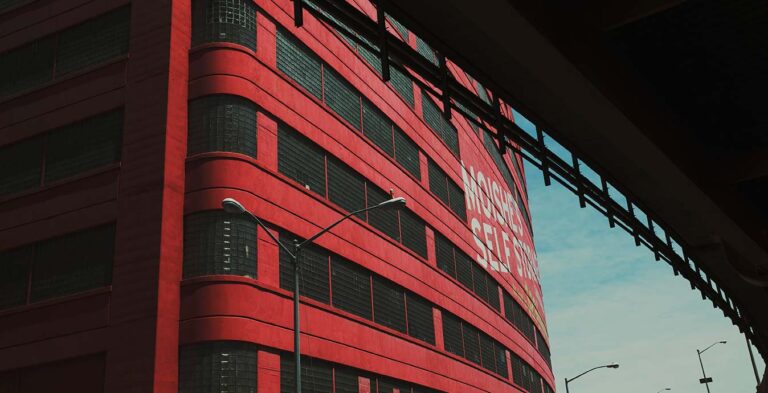 Storing a vehicle in New York City storage unit doesn't have to be stressful. By following our comprehensive guide and partnering with Moishe's Self Storage, you can ensure your ride stays safe and secure while you conquer the concrete jungle. Remember, New Yorkers, your vehicles deserve the best, and Moishe's Self Storage is here to deliver top-notch storage solutions tailored to your needs. With their reliable facilities, advanced security features, and convenient locations throughout the city, you can trust Moishe's to provide the ultimate protection for your vehicle. So, whether you're heading out of town, downsizing your living space, or simply needing a temporary storage solution, Moishe's Self Storage has got you covered. Store your wheels with confidence and enjoy the peace of mind that comes with knowing your vehicle is in safe hands. Your adventure awaits – and Moishe's is ready to help you hit the road whenever you're ready! Reserve your room today!