Self Storage Queens, NY
Secure Your Belongings with Same Day Storage Loans in Queens, NY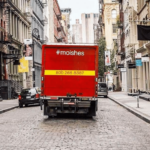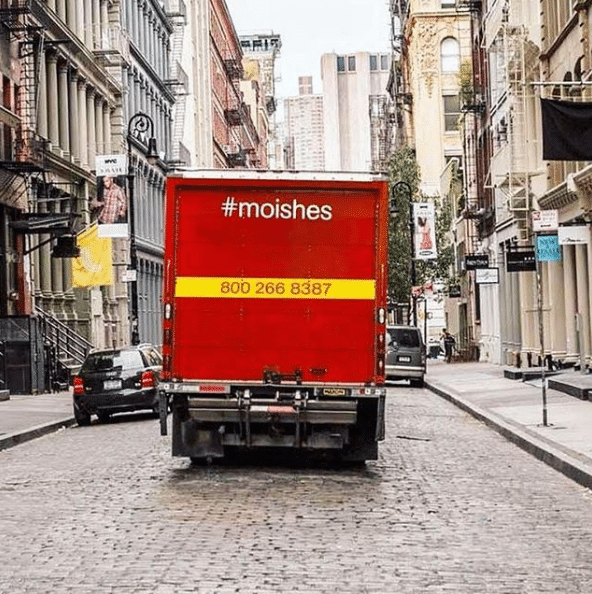 Navigate life's unpredictable moments with ease using the flexible and budget-friendly Same Day Storage Loans in Queens, NY provided by Moishe's Self Storage. Regardless of whether you're facing a significant life event or simply need to declutter your home, self-storage is a time-saving solution that eliminates stress. Let's explore how self-storage can bring simplicity and peace of mind into your life.
Same-Day Storage Loans in Queens, NY
Free up your living space in New York by leveraging the convenient services of Moishe's Self Storage. Life transitions such as a move to a new city or dealing with a loss often result in an accumulation of items that can overcrowd your living environment. Finding the time to allocate a 'place' for every possession can be a daunting task amidst our busy lives.
Now, breathe easier and maintain a tidy and organized home environment. Load up a self-storage unit in Queens, NY, with all your seldom-used items. You have the freedom to store your belongings for an indefinite period. When you're prepared to decide the fate of your stored items, rest assured they'll be right there waiting for you. Don't rush into discarding items you might later regret. By placing your items in storage, you can declutter your physical space and clear your mind before revisiting your possessions with a fresh perspective.
Queens, NY: Safeguard Your Valuables Against Theft
For those in Queens, NY, who have valuable possessions that they don't feel secure storing at home, a storage facility provides a much-needed peace of mind.
With Moishe's Self Storage, your possessions are protected around the clock. We offer 24-hour surveillance cameras both inside and outside the facility, an alarm system, and coded electronic gates for enhanced security. The storage unit is secured with your personal padlock, ensuring only you can access your belongings. With us, the safety of your possessions is never a concern.
Boost Your Business with Secure Storage
Self-storage units serve purposes beyond storing personal items. They can play a critical role in nurturing a budding business. Whether you're storing finished goods, raw materials, or even running a home-based business, a self-storage facility could be the perfect solution for your storage and organizational needs.
With Moishe's Self Storage, you have the option of securing a storage unit that accommodates your business needs perfectly, with the added flexibility of setting up a workspace within the unit. For businesses operating in sectors like film or photography, a storage unit in Queens, NY, offers an ideal space with its neutral areas. Moreover, we also accept deliveries on your behalf, eliminating the need for your constant presence.
Seamless Home Transition in New York
One of the most stressful aspects of a home move in Queens, NY, is the logistical nightmare of transferring all your belongings from one place to another. From unplugging heavy appliances to mobilizing manpower for moving furniture to keep track of every item to prevent loss or damage, the task list is extensive.
Here, self-storage in Queens comes to the rescue as a convenient intermediary between your old house and your new abode. By renting a storage unit in the days leading up to your actual relocation, you can significantly reduce the stress and hassle associated with moving. Plus, if your move doesn't go as smoothly as planned and you need to move into temporary accommodations, a self-storage unit keeps your items secure and out of your way.
Student Storage Solutions in Queens, NY
Students, like families or businesses, can greatly benefit from renting a storage facility. A self-storage unit offers an excellent solution for keeping your belongings safe during absences, whether you're taking a gap year, volunteering during the summer, or moving out of your dorm during winter break.
This is particularly advantageous for international students who plan to spend holidays back home. There's no need to lug all your belongings back and forth between home and your dorm room.
New York Seasonal Item Storage
Snow boots and skis don't see much use during the summer, just as your patio furniture isn't practical during winter. A self-storage unit offers an ideal alternative to storing seasonal items around the house when they are not in use.
This not only safeguards these typically bulky items but also contributes to maintaining a neat and organized home environment. To protect your garden tools and patio furniture from harsh winter conditions, consider storing them individually in a self-storage unit instead of piling them up in your garage.
Retirement Downsizing in Queens, NY
As retirement approaches, you may consider moving to a smaller house for a variety of reasons, such as health considerations, convenience, or a desire to live closer to your loved ones. During such a transition, self-storage units come in handy for storing items you're uncertain about but don't have room for in your smaller home.
A storage unit provides a safe space for storing valuable items such as antique furniture or sentimental heirlooms that you plan to pass down to future generations. Self-storage can significantly reduce the stress associated with downsizing your home.
Moishe's Self Storage: Your Trusted Partner in Queens, NY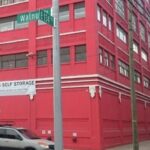 At Moishe's Self Storage, our self-storage solutions are designed with ultimate flexibility in mind. Store with us for as long as you need, and enjoy the convenience of switching to a smaller or bigger unit at no extra charge, should your storage needs change. If you're seeking reliable self-storage in Queens, NY, contact us today. Our friendly team is ready to answer your queries and guide you through the process.