If all the holiday decorations, tableware, and gifts haven't already pushed you to do so, the start of a new year is likely to have you want to declutter and tidy your apartment. The beginning of a calendar year is a good time to reevaluate what you need, what you don't and what makes you happy. Research shows having a tidy home reduces stress levels and is better for your mental health. So if staying tidy and clutter-free is one of your New Year resolutions, here are some that might help you achieve that goal:
1. Rethink subscriptions
It's often hard to keep up with all the publications we mean and want to keep up with. Really think about what you have time for and cancel subscriptions to periodicals you really don't have time to read. This will help you keep your home clean and will help save some dough. For periodicals that you'd like to keep, consider going digital—you can read those on the run and they don't take up any space.
2. Use up what you have
This is a fantastic way to see what you already have and make some room. Make yourself finish up anything you use around the home before purchasing duplicates of it. This can include food items in the fridge, freezer and cupboards and things like toiletries. You'd be surprised at what's lurking in the back of the freezer once the front is cleared up.
3. Donate unwanted items
Every once in a while put together a bag or box to go to a donation center. Winter is a good time to donate sweaters, coats and cold weather accessories. Not only does this rid you of unused items, it also allows someone in need to use these necessities.
4. Store items in a unit
For less than a couple of monthly dinners out, you can get yourself a dedicated space where you can swap out seasonal items and store occasionally used things. Although this investment might seem excessive to some, foot per foot, it costs less than the cost of renting a bigger living space in New York City. You likely won't need much more than a closet-sized unit but having that little bit of space will give you some much-needed breathing room.
5. Put a stop to junk mail
Did you know you could ask to be removed from catalogue mailing lists? If you're receiving too many ads and such in the mail and want less, put a stop to getting these mailers. In the future, be mindful of how you share information and make sure to always uncheck boxes that offer to send you mailed items.
6. Adopt a one in, one out system
One way to not add to the total amount of things you have is to get rid of one thing each time you decide to purchase something. One way you can do this is stay within the same category of an item. For example, if you are purchasing a dress, get rid of a dress in your closet. This way your net items will always be the same. And really how many articles of clothing do we really use at any given time?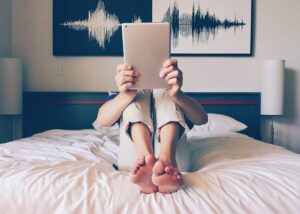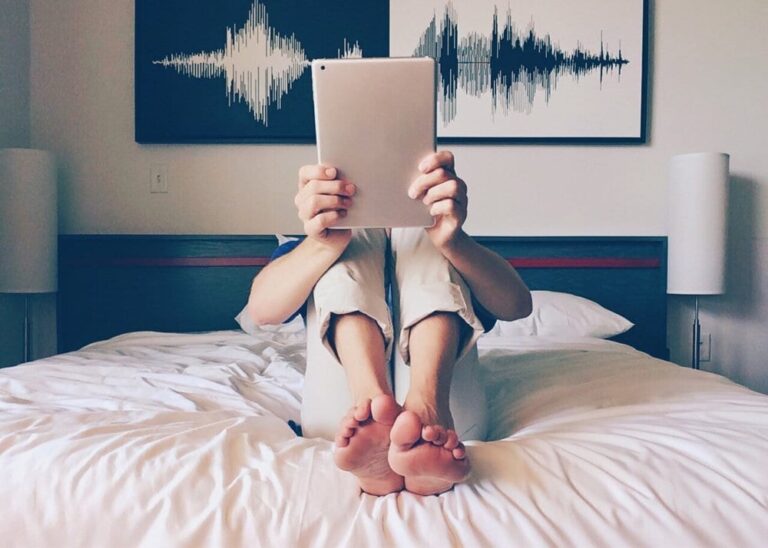 7. Embrace digital books or borrow
Many people cherish the feel and smell of paper and have a hard time letting go of physical books. We understand this. Unfortunately, our tiny spaces aren't made for large shelves where we could house a dream home library. One way to keep reading while keeping books to a minimum is using a reading device and buying e-books. The other is making use of libraries. New York has some amazing libraries with admirable collections so finding something that suits your needs will likely be easy in our city.
8. Give yourself shopping breaks
Every once in a while, give yourself a break from shopping. Choose a category—for example, home goods—and don't buy anything in that category for a specific length of time. Stopping the inflow of items is one way to keep your home organized and clutter-free.
9. Maximize closet space
We don't have an abundance of, or large, closets in New York City. A typical apartment has two, maybe three—if you're lucky—small- to medium- sized closets. Maximizing that space is key to having everything organized. Shelves, racks, drawers and baskets are all great ways to best utilize the space inside a closet. Look into companies that offer solutions and see if any of them suit your taste or budget or come up with a system of your own.
10. Don't stress
The goal of de-cluttering is to make you less stressed and help you feel calm and peaceful at home. Do what you can to rid yourself of clutter but don't obsess to a point where it causes stress. Your home should be an oasis from the outside world. Enjoy it and be happy with your achievements no matter how small.
---
Contact Moishe's Self Storage if you're looking for cheap storage units in New York City to hold wine, art, or other things. Our Manhattan/The Bronx and Queens/Brooklyn Storage Facilities are conveniently located near you. We offer over 20 different storage unit sizes, available to individuals, students, and businesses. Reserve your room, view specials, or contact us.