What to Know Before Renting a Storage Unit: A Guide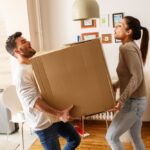 Self Storage New York
At some point in their lives, the vast majority of people who live in New York will probably give some thought to the possibility of renting a storage unit, whether it's to get ready for a long trip that would require them to temporarily vacate their apartment, to use as an additional closet, or for any of a variety of other reasons. If you are considering renting a property, here are some considerations to keep in mind:
Items
The things that you plan to store in storage will influence the type and amount of space that you need for storage as well as the nature of that space. Create a list of everything you plan to store, along with a rough estimate of the amount of space you will require to accommodate it all. The things on this list can be used to establish not only whether or not a climate-controlled unit is required, but also what size unit is required. Remember that you should always include a safety factor, which means adding an extra 10 percent or more to the space you estimate you'll need to ensure that everything will fit. This is done so that you can account for any unforeseen circumstances.
Price
You need to figure out how much money you can put toward storage on a monthly basis and allocate it for that purpose. Bear in mind that the price of a storage unit will differ depending on a variety of factors, such as whether or not it is climate controlled, the amount of space that you require, and the location that you now call home. Find out which unit size is appropriate for your storage requirements so that you aren't charged for extra space that you won't be able to utilize. Utilize the room calculator included on the Moishe website to find the ideal room size in order to avoid going over budget for the included facilities.
Insurance
Find out if the storage facility you are using will insure the stuff you have stored there. In such a case, contact the company that handles your homeowner's insurance to request a quote for storage insurance to cover your possessions.
Company
Put your faith in a storage facility that you know you can count on. Before settling on a location to keep your belongings, it is essential to do some research about the various options. Since approximately four decades ago, Moishe's has been providing service to the greater New York area. Because of our clean, affordable storage spaces and our staff of experienced movers, we have earned the trust of tens of thousands of New Yorkers over the course of more than four decades and have received their business as a result.
Access
Find out the access policy that the organization has for your division. If you anticipate entering and exiting the storage facility on a regular basis, you should seek something that can be reached without much effort at any time of day.
Terms
Be sure to read the storage agreement all the way through, including the small print. Find out if there are any hidden cancellation fees or stipulations in the small print of your contract and look into them.
Security
Find out whether or not you should feel comfortable working at the organization by looking into the company's monitoring capabilities and security measures. Motion detectors and video surveillance are only two of the cutting-edge security measures that can be found in both of Moishe's locations in New York City, which are located in Queens and the Bronx, respectively. Moishe will handle all of your belongings with the utmost care.
Moishe's Self Storage; What To Know Before Renting A Storage Unit
Contact Moishe's Self Storage if you're looking for cheap storage units in New York City to hold wine, art, or other things. Our Manhattan/The Bronx and Queens/Brooklyn Storage Facilities are conveniently located near you. We offer over 20 different storage unit sizes, available to individuals, students, and businesses. Reserve your room, view specials or contact us.