24-Hour Storage Bronx, NY
24-Hour Storage: Revolutionizing Accessibility and Convenience – Choose Moishe's Self Storage
In our ever-changing and fast-paced world, flexibility has become a necessity. We seek services that accommodate our unpredictable schedules and unique needs. One innovation that epitomizes this shift is the development of 24-hour storage facilities. A pioneer in this field and the provider of choice for many is Moishe's Self Storage, a company known for its quality and commitment to customer service. This article will explore the numerous benefits of 24-hour storage, particularly as provided by Moishe's.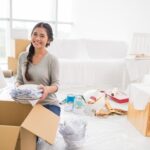 1. Unmatched Accessibility
Traditional storage units often come with fixed hours of operation, restricting access to your belongings. 24-hour storage revolutionizes this by offering unrestricted access to your stored items, any day, any time. Whether you work non-traditional hours or have an unexpected need to retrieve something, Moishe's 24-hour facilities are always available.
2. Increased Security
A concern with 24-hour access might be security, but Moishe's has taken significant steps to ensure your belongings are safe. Here's how:
24/7 CCTV Surveillance: Continuous monitoring and recording provide peace of mind.
On-Site Security Staff: Trained professionals who monitor the premises at all hours.
Advanced Alarm Systems: State-of-the-art technology to deter and detect any unauthorized access.
3. Convenience for Various Lifestyles
Different people have different needs, and 24-hour storage caters to all of them:
Business Owners: Access inventory or documents at any time, aligning with global time zones or late-night work.
Students: Ideal for those with irregular schedules, such as during exam periods.
Travelers: Perfect for frequent travelers who may need to access items at odd hours.
Emergency Situations: Provides immediate access to essential items in unforeseen circumstances.
4. Climate-Controlled Units
Moishe's offers climate-controlled units that maintain a consistent temperature and humidity level around the clock. This is essential for:
Art Preservation: Protects delicate artworks from moisture and temperature fluctuations.
Wine Storage: Maintains the ideal environment for aging or storing wine.
Document Safety: Keeps essential papers and archives from deteriorating.
5. Variety of Sizes and Options
Moishe's understands that one size doesn't fit all. From small lockers to large spaces, their 24-hour facilities offer a wide range of sizes, ensuring that you only pay for the space you need.
6. Ease of Movement
With 24-hour access, you can move items in and out of storage at times that suit you, avoiding traffic or other inconveniences. Moishe's also offers professional moving services to make this process even smoother.
7. Affordability and Transparency
Moishe's prides itself on clear and transparent pricing, with no hidden charges. Their 24-hour access does not come at an extravagant price but is part of their commitment to providing maximum value.
8. Customer Service and Support
Even with 24-hour accessibility, Moishe's maintains a support system to assist customers at any time. Their trained representatives are ready to answer questions and respond to any concerns, regardless of the hour.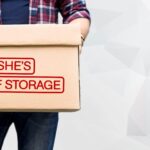 Choose Moishe's for Your 24-Hour Storage Needs
24-hour storage is more than a convenience; it's a solution tailored for modern life. It symbolizes a move towards customer-centric services that align with today's diverse and dynamic needs.
Moishe's Self Storage stands as a leader in this field, integrating accessibility with security, variety, quality, and affordability. With locations across New York City and state-of-the-art facilities, Moishe's is not just offering a service but a commitment to excellence.
If you're considering 24-hour storage, don't settle for anything less than the best. Contact Moishe's Self Storage today and discover a world of possibilities that await you, around the clock. Whether you're a business owner, student, traveler, or simply someone seeking flexibility and peace of mind, Moishe's has a solution crafted just for you.