Affordable Storage Unit Options
Affordable Storage Options in Bronx, NY: Maximizing Value with Moishe's Self Storage
As New York City's northernmost borough, the Bronx is a vibrant, bustling hub teeming with residents, businesses, and professionals who all grapple with a common urban challenge: lack of space. Whether it's a growing family in need of storing items or a small business trying to maximize their workspace, affordable storage solutions can be a game-changer. At the forefront of providing these solutions in the Bronx is Moishe's Self Storage.
Unpacking the Need for Affordable Storage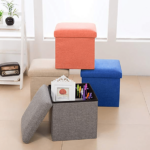 Urban living, while teeming with opportunities and experiences, often presents unique challenges in space management. The fast-paced lifestyle combined with space constraints can lead to cluttered living spaces, cramped offices, or even restrictions in operational efficiency for various professionals like event organizers, retail owners, or contractors.
Moreover, life events such as downsizing, moving, or renovating can necessitate temporary storage solutions. Likewise, businesses may need to store inventory, equipment, or documents. In all these scenarios, affordable storage options emerge as the unsung heroes, providing much-needed extra space without breaking the bank.
The Power of Affordable Storage Units
Affordable storage units offer the benefit of additional space and a mechanism to reduce clutter, but their advantages extend much further:
Enhancing Living Spaces
By moving rarely used items or seasonal belongings to a storage unit, you can dramatically improve the livability and aesthetics of your home.
Boosting Business Efficiency
For businesses, utilizing a storage unit can free up workspace, leading to improved productivity. Retailers can manage inventory more effectively, while service professionals can store tools or equipment.
Safeguarding Belongings
Storage units provide a safe and secure environment for your items, offering protection against theft, environmental damage, or accidents.
Moishe's Self Storage – Value Without Compromise
In the Bronx, one name stands synonymous with affordable storage options – Moishe's Self Storage. With a reputation built over three decades, Moishe's combines value with reliability, offering storage solutions that are pocket-friendly without compromising on quality or security.
Diverse Unit Sizes
Recognizing that everyone's storage needs are unique, Moishe's provides a wide range of unit sizes. Whether you're storing a few boxes of personal items or substantial business equipment, there's a unit that fits your needs.
Unparalleled Accessibility
At Moishe's, you have round-the-clock access to your belongings. This 24/7 accessibility means that whether you're working late hours or require an item over the weekend, your storage unit is always accessible.
Exceptional Security
Affordable doesn't mean a compromise on safety. Moishe's offers top-notch security, including CCTV monitoring and on-site personnel, ensuring that your items are always secure.
Climate-Controlled Units
Certain items, such as documents, electronics, or wooden furniture, require specific environmental conditions. With Moishe's climate-controlled units, you can store these items without worrying about temperature or humidity damage.
Contact Moishe's Self Storage
Finding the right balance between cost and quality in storage solutions is crucial. Moishe's Self Storage offers a harmonious blend of affordability, security, and convenience. Whether you're a homeowner looking to declutter your space, a business needing to store inventory or a professional requiring storage for equipment, Moishe's provides the ideal, affordable solution in the Bronx, NY.
Reach out to Moishe's Self Storage for any queries or to discuss your storage requirements. You can visit their website or call at (800) 536-6564. Unlock the benefits of affordable storage solutions with Moishe's Self Storage, and discover the positive impact it can have on your home, business, or professional service.