Cheap Storage NYC
Leading the Charge in Affordable and Safe Storage Solutions: Moishe's Storage Excellence in NYC
In the heart of New York City, where space comes at a premium, Moishe's Storage offers cost-effective, secure storage solutions. Our specialty lies not only in offering competitive prices but also in ensuring the maximum safety for your stored items, including the added benefit of climate-controlled units.
With Moishe's, your peace of mind is our priority. Every item entrusted to our storage facilities is safeguarded until you decide to retrieve it. Regardless of when you choose to access your storage units in NYC, our vigilant security team is available to accompany you to and from your unit, ensuring your safety at all times.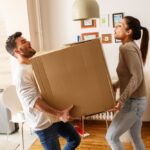 Cost-Effectiveness: Reimagined
In NYC, every square foot counts, leading to significantly priced storage units. Our ingenious approach offers a cost-effective solution – we maximize space by stacking our units. By utilizing vertical spaces up to the fourth level, we can offer competitive prices by having four times the space compared to our competitors.
Single-floor storage companies simply can't match our rates due to their lack of vertical space. Thus, it is essential to note that what may seem "cheap" might not always be the most affordable option.
Unrivaled Security at Moishe's: NYC's Premier Storage Facility
Moishe's prides itself on being NYC's top-tier storage facility. Our stringent security measures set us apart from other NYC storage units. Prioritizing theft prevention in our storage facilities is paramount to us, a factor you'll undoubtedly want to consider before entrusting your belongings to any storage facility.
Climate Control: An Added Layer of Safety
Our units come with climate control, providing added protection for your belongings. Not only are your items safeguarded from environmental elements like light, temperature, and humidity, but they are also secure from unauthorized access. The added security measures make it substantially more challenging for anyone to breach our climate-controlled units.
While some storage facilities solely rely on barbed wire for security, our facilities boast robust cement walls for maximum protection. We ensure that only authorized individuals have access to our facilities.
Why Choose Moishe's?
Moishe's Self Storage has earned the trust of our customers, as evidenced by their average stay of 4 years with us – the longest in the industry. Our expertise extends over three decades in the moving and storage business, giving us a deep understanding of our customers' needs.
Reach out to Moishe's Self Storage if you're in the market for affordable storage units in New York City to secure your wine, artwork, or any other possessions. Our strategically located storage facilities in Manhattan/The Bronx and Queens/Brooklyn are easily accessible to you. With over 20 different storage unit sizes, we cater to individuals, students, and businesses alike. Contact us to reserve your unit, check out our special deals, or for any other inquiries. With Moishe's, you get secure, affordable, and hassle-free storage solutions.