Cheap Storage Unit In The Bronx
Economical Storage Solutions for Residents in The Bronx: Navigating Your Way to the Perfect Low-Cost Storage Unit
Being home to a vibrant fusion of culture, historical landmarks, and urban living, The Bronx, one of New York City's most densely populated boroughs, often confronts the challenge of limited living spaces. For Bronx dwellers, optimizing their living area is crucial, and a low-cost storage unit can serve as a practical resolution. This in-depth guide will steer you through the realm of budget-friendly storage solutions in The Bronx and help you discover the ideal, pocket-friendly storage unit to cater to your needs.
Gains of Choosing a Budget-Friendly Storage Unit
Life in The Bronx implies adjusting to varying apartment sizes and a high living cost. A budget-friendly storage unit in NY can provide relief to these concerns for several reasons:
Space Optimization: Storage units offer a place to store items not required daily, fostering a clutter-free, organized living ambiance. Seasonal Storage: You can safely store seasonal items like festive decorations, winter clothing, or summer sports gear when not in use. Moving or Downsizing: During a transition or downsizing phase, a storage unit can temporarily hold your belongings. Renovations: A low-cost storage unit can shield your belongings from dust, debris, and potential damage during home remodeling. Business Storage: Freelancers or small business owners can use a storage unit to store inventory, equipment, or supplies, creating valuable space at home.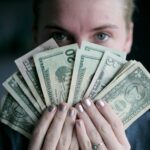 Crucial Considerations in Hunting for the Perfect Low-Cost Storage Unit in The Bronx
Location: Pick a storage facility close to your home for easy accessibility. The Bronx boasts excellent public transportation, simplifying your storage unit visits.
Size: Ascertain the space required for your belongings. Smaller storage units are generally more economical than larger ones. Online size guides can help you select the right storage unit size. Security: Choose a facility with round-the-clock security, gated access, and surveillance cameras to ensure the safety of your stored items.
Climate Control: For sensitive items like artwork, electronics, or clothing, opt for a climate-controlled storage unit to safeguard them from extreme temperatures and humidity.
Access Hours: Verify whether the facility offers convenient access hours that match your schedule.
Insurance: Your stored belongings should be covered while in storage. Some facilities offer insurance, or your homeowner's or renter's insurance might cover stored items.
Contract Flexibility: Opt for a facility that provides flexible payment options and contract durations, letting you rent the storage unit for the exact duration you need.
Amenities: Some facilities provide additional amenities such as free usage of dollies and carts, packing supplies, or moving trucks. Remember to consider these extras when comparing storage solutions.
Strategies for Comparing and Selecting the Right Storage Facility
Collect Quotes: Gather price quotes from multiple storage facilities in The Bronx. Don't shy away from negotiating and asking about new customer discounts, promotions, or price-match guarantees.
Read Reviews: Look at online reviews and seek recommendations from friends, family, or neighbors to ensure you choose a trustworthy storage facility.
In-Person Visit: Personally visit the storage facilities you're considering to assess their cleanliness, organization, and security measures. This also provides an opportunity to interact with the staff and ask questions. Evaluate
Your Needs: Compile a list of your storage needs and preferences, then match them with the facilities that best meet those criteria.
Embarking on the Journey to Affordable Storage Units with Moishe's: The Premier Storage Solution Provider in The Bronx
Finding an economical storage unit in The Bronx can be a game-changer for residents aiming to declutter their homes. Remember to consider factors such as location, size, security, climate control, access hours, insurance, payment and contract flexibility, and additional amenities to identify a storage solution tailored to your needs. Always remember to compare prices, read reviews, and visit facilities personally to ensure you receive the best value and service possible.
With thorough research and clear understanding of your requirements, you can secure an ideal storage unit, leading to a more organized, spacious home in the lively borough of The Bronx. This not only improves your daily living experience but also provides peace of mind knowing that your belongings are safely stored and easily accessible when required. So, don't let limited space cramp your style – explore the cost-effective storage options available in The Bronx and uplift your urban lifestyle today. Reach out to Moishe's Self Storage and book your storage unit in The Bronx today!