Cheap Storage Units Near Me
When you're looking for cheap storage units near me and haven't been able to find quite what you're looking for we understand your pain. Nearly forty years ago when one man and his truck started Moishe's Self Storage he knew that quality rent storage was hard to find at an affordable price.
As a result, he found his niche and developed the company into what it is today. Now, we're the premiere storage facility in the city and located all throughout New York City.
Moishe's Cheap Storage Units Near Me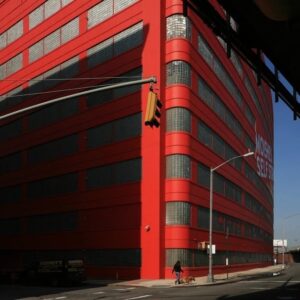 Whether you're trying to store a simply piece of furniture, some dorm room appliances, or an entire apartment cost is always a deciding factor. There's nothing quite like getting your money's worth when you pay a little bit less than what you thought you were going to.
However, Moishe's Self Storage cheap storage units near me are without a doubt the highest quality storage units in the city as well as the most affordable. We may not be the lowest dollar amount that you can find, but when you consider the services we do offer and the alternative it's a no brainer.
We understand that your property should be accessible at all times, and you should be safe while doing it.
That's why we also monitor all of our facilities with a CCTV system and a security crew. there's no reason you should ever fear for your property or your own safety whenever accessing your storage unit. So Moishe's makes the most of our cheap storage units near me by lowering the price to the lowest we can whilst also offering you the best storage on top of it.
Moishe's Self Storage
Our cheap storage units near me are the best in the city without a doubt. If you'd like to find out more by speaking to a storage advisor call in today for a free consultation at (800) 536-6564.  You can also contact us online here.Tired of searching for self storage near me and receiving nothing in the process, then go with moishe's. We're located throughout the city and we also offer online reservations.