Cheapest Storage NYC
The Ultimate Affordable, Secure, and Convenient Storage Solutions in NYC
In the ever-dynamic and bustling city of New York, the necessity for convenient, secure, and most importantly, affordable storage solutions is always on the rise. We understand that finding a storage facility that is not only budget-friendly but also excels in quality and service may seem like a daunting task. However, we are here to revolutionize your storage experience by offering the most competitively priced facilities in NYC that never compromise on the quality of service.
Exceptional Storage Facilities at Prime Locations
Our storage facilities, strategically nestled in the heart of NYC, are meticulously designed keeping your convenience and accessibility in mind. Whether you're looking to store household items during a move, secure business inventories, or safekeeping personal belongings, our versatile storage spaces are equipped to cater to your every need. Each facility is optimized for ease of use, ensuring you can effortlessly store and retrieve your possessions at your convenience.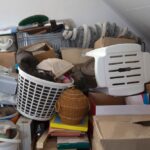 Unrivaled Security for Unbeatable Prices
While many storage providers in NYC offer basic amenities such as electronic access and rolling door units, we believe that the safety of your possessions deserves more. Our commitment to the security of your stored items is unparalleled, offering the cleanest facilities in the city equipped with state-of-the-art CCTV recording systems.
Our rigorous security measures adhere to industry-leading standards like those implemented in banks and high-security establishments. We employ advanced fire suppression technology, burglar alarms, and cutting-edge motion detectors. Additionally, we have security checkpoints at key locations and round-the-clock patrolling to ensure the utmost safety of your belongings. These stringent security protocols effectively eliminate theft concerns, granting you the peace of mind you deserve when storing your valuables.
Value-Added Services to Enhance Your Experience
In our pursuit to provide a seamless storage experience, we are delighted to offer free pick-up services for both personal and commercial storage customers within the five boroughs of NYC. Upon scheduling your complimentary pick-up, our team of expert NYC movers will delicately handle, transport, and store your belongings, all at no additional cost to you. This exceptional service extends to spaces up to 5×10 feet, adding substantial value to your storage solution.
Customizable Storage Options for Every Need
Understanding the diverse needs of our clients, we offer an extensive array of storage options, ranging from compact and economical storage lockers to spacious 10×20-foot units. Our mission is to provide a storage solution that allows you to maximize your space needs without imposing a strain on your budget. If you are unsure about the exact size you require, our user-friendly storage estimator tool can guide you toward a suitable selection for your personal or commercial items.
Your Go-To Choice for High-Quality, Affordable Storage Solutions in NYC
If your search is directed towards affordable, yet premium storage units in NYC, capable of securely holding items such as wine collections, artworks, or any personal or commercial belongings, look no further than Moishe's Self Storage. Our storage facilities, conveniently located in Manhattan/The Bronx and Queens/Brooklyn, offer an impressive variety of more than 20 different storage unit sizes, tailored to cater to individuals, students, and businesses alike.
We invite you to reserve your storage room, explore our exciting specials, or contact us for any inquiries. We are dedicated to redefining your storage experience through our exceptional service, competitive pricing, and unparalleled security, ensuring your storage journey with us is smooth, convenient, and rewarding.