Climate Controlled Storage Near Me
Finding Climate Controlled Storage Near Me: Moishe's Self Storage in New York City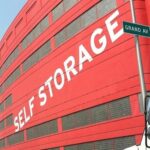 Are you a New Yorker in search of secure and reliable storage solutions? Look no further than Moishe's Self Storage in New York City, your trusted destination for premium climate controlled storage near me. Together, we will delve into the concept of climate controlled storage, exploring why it's a valuable choice for individuals and businesses alike.
Moreover, we'll shine a spotlight on what sets Moishe's apart from the competition. Moishe's offers exceptional customer service, professional movers and free in-home estimates, accessible storage facilities, and secure facilities. Join us as we explore the many advantages of Moishe's Self Storage.
Understanding Climate Controlled Storage
Imagine a storage space that provides room for your belongings and a protective environment that keeps your valuables in perfect condition. That's precisely what climate controlled self storage delivers. It provides a meticulously controlled atmosphere designed to safeguard your items from extreme temperature changes and humidity shifts. Finding "climate controlled storage near me" is only a few clicks or a phone call away.
The Benefits of Climate Controlled Storage
Temperature Control: Climate controlled storage units maintain a consistent temperature throughout the year. Whether it's the scorching heat of summer or the freezing chill of winter, your items remain unaffected, preserving their integrity.
Humidity Management: Excessive humidity can wreak havoc on your possessions, leading to mold, mildew, and damage. Climate controlled storage units maintain optimal humidity levels, ensuring your items remain in pristine condition.
Preservation of Valuables: Sensitive items such as wooden furniture, electronics, vital documents, and delicate fabrics are vulnerable to temperature extremes. Climate controlled storage ensures these valuable items remain in excellent condition over time.
Ideal for Business Inventory: For those seeking business storage, climate controlled storage is a game-changer. It offers a secure and controlled environment to store inventory, important files, and office equipment. This protects them from environmental factors.
What Sets Moishe's Self Storage Apart
Exceptional Customer Service: At Moishe's, we take immense pride in delivering exceptional customer service. Our friendly and knowledgeable staff are dedicated to assisting you with any inquiries or concerns you may have. We're here to ensure your storage experience is as seamless as possible, with a smile on our faces.
Professional Movers and Free In-Home Estimates: Relocating your belongings to a storage facility can be a daunting task. But at Moishe's, we have a team of experienced professional movers in NYC ready to ease the burden. They offer complimentary in-home estimates. Our movers assess your needs and help you plan a smooth transition to our climate controlled storage units.
Accessible Storage Facilities: Convenience is important, and our storage facilities are strategically located throughout New York City. This ensures that no matter where you reside—be it Manhattan, Queens, Brooklyn, or the Bronx—we have a conveniently located facility near you. Easy access means you can retrieve your items whenever the need arises.
Secure Storage Units: Safety is our utmost priority at Moishe's Self Storage. That's why we go above and beyond to provide secure storage units. Our facilities boast state-of-the-art security measures, including round-the-clock surveillance, frequent patrols, and well-lit premises. You can rest easy, knowing that your belongings are in secure hands.
Flexible Storage Solutions: At Moishe's, we understand that every storage need is unique. That's why we offer a wide range of storage unit sizes to accommodate anything from a few personal items to the contents of an entire home or office. You can customize your storage solution to precisely fit your requirements.
Clean and Well-Maintained Facilities: Our commitment to excellence extends to the cleanliness and maintenance of our storage facilities. We take pride in providing a pristine environment that ensures your belongings stay in the best possible condition.
Reach Out Today for Pricing and Availability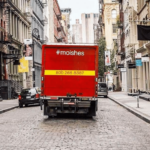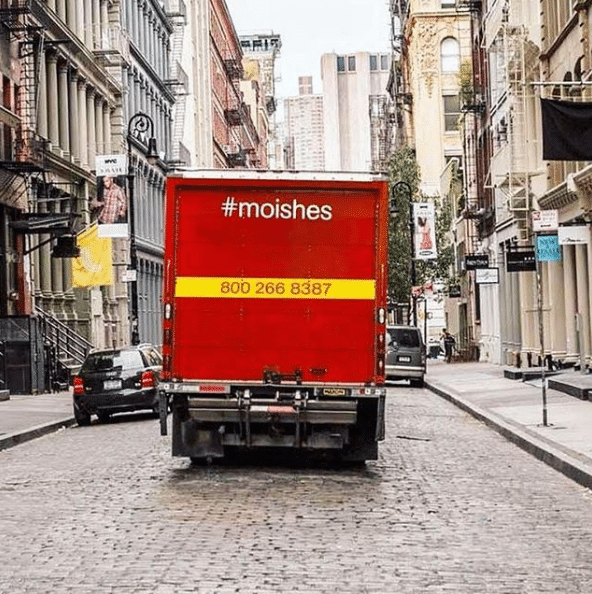 Moishe's Self Storage in New York City stands head and shoulders above the competition when it comes to finding "climate controlled storage near me." With temperature and humidity control, exceptional customer service, professional movers, convenient locations, top-tier security measures, flexible storage options, and impeccably maintained facilities, we've got all your storage needs covered.
Embrace the peace of mind that comes with storing your items at Moishe's. Contact us today to experience the Moishe's difference for yourself. Whether you're a homeowner looking to safeguard your cherished possessions or a business owner seeking secure inventory storage, Moishe's Self Storage is your trusted partner in preserving what matters most. Don't settle for less when you can have the best with Moishe's Self Storage in New York City!