Commercial Self Storage for Business
Unlocking Business Potential: Transform Your Space with Moishe's Reliable Commercial Self-Storage Solutions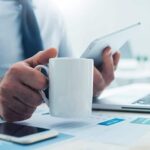 Running a successful business in the bustling heart of New York requires a strategic approach to space management. From excess inventory to vital records, finding a dependable solution to securely store your business assets is essential. Moishe's Self Storage stands out as a beacon of reliability, offering tailor-made commercial self-storage solutions that cater to the unique needs of businesses in the city that never sleeps.
The Significance of Commercial Self-Storage
In the dynamic world of business, creating room for innovation and growth is key. As your business evolves, the demand for extra space to house inventory, equipment, and important documents naturally grows. This is where the significance of commercial self-storage truly shines. By utilizing off-site storage facilities, you can declutter your work environment, maximize square footage, and streamline operations by safely storing items that aren't required daily.
Introducing Moishe's Self Storage
Recognizing the challenges that New York businesses face when it comes to spatial limitations, Moishe's Self Storage has emerged as a trusted ally. With decades of experience under its belt, Moishe's has earned a reputation for providing dependable and secure commercial self-storage solutions tailored to a diverse range of business requirements.
Advantages of Opting for Moishe's Self Storage
A Fortress of Security: The assets of your business are invaluable, and their protection is paramount. Moishe's Self-Storage facilities have been fortified with cutting-edge security measures, including around-the-clock surveillance, advanced access control, and units equipped with alarm systems. Rest assured that your possessions are under the watchful eye of advanced security technology.
Tailored Flexibility: Moishe's acknowledges that no two businesses are alike. Whether you need a compact NYC unit for document storage or a spacious compartment for equipment, their comprehensive range of unit sizes accommodates all. This adaptability guarantees that you pay only for the space you genuinely require.
Strategic Locations: With multiple convenient locations spread across New York, Moishe's Self Storage guarantees easy accessibility to your stored items. Regardless of your business's locale within the city, there's always a Moishe's facility within reach.
Climate-Controlled Comfort: Certain items, such as sensitive documents and electronics, necessitate a climate-controlled environment to fend off potential damage. Moishe's Self Storage offers climate-controlled units that maintain optimal conditions, safeguarding your valuables from the adverse effects of extreme temperatures and humidity.
Why Moishe's is the Premier Choice for Your Commercial Storage Needs   
Selecting Moishe's Self Storage signifies embracing dependability, security, and convenience as core pillars of your business operations. By choosing their commercial self-storage solutions, you unlock the power to:
Elevate Efficiency: Liberate precious office space by storing items that aren't in constant demand. A clutter-free workspace fosters heightened efficiency and productivity among your team.
Accommodate Growth: As your business takes flight, your storage necessities may transform. Moishe's flexible storage solutions empower you to seamlessly expand or adapt your storage space to align with the evolution of your enterprise.
Safeguard Your Investments: With state-of-the-art security measures and controlled climates, Moishe's Self Storage ensures your business assets remain insulated against theft, damage, and the unpredictable nature of the environment.
 Empower Your Business with Moishe's Reliable Commercial Self Storage Solutions
Elevate your business to new heights of efficiency and innovation through a partnership with Moishe's Self Storage. With their dependable and secure commercial self-storage solutions, you can unburden your workspace, optimize your operations, and shield your valuable assets. The decision to opt for Moishe's is a decision to prioritize a clutter-free, organized, and efficient business environment. Call Moishe's  at 800-536-6564 today to embark on the journey towards unleashing your business's full potential. In the vibrant landscape of New York, Moishe's stands as the cornerstone of reliable storage solutions for your enterprise.