Estate Belongings Storage
Discover the Hidden Gems of Self Storage for Estate Belongings in Manhattan, New York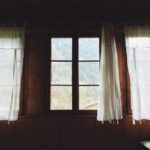 Managing estate belongings in the vibrant metropolis of Manhattan, New York, can be an overwhelming task. Fortunately, self-storage facilities offer a lifeline in such situations. In this comprehensive guide, we will explore the numerous benefits of utilizing self-storage, with a special emphasis on Moishe's Self Storage. Whether you are downsizing, navigating an estate settlement, or simply seeking a secure and convenient storage solution, self-storage is the hidden gem you've been searching for.
Preservation and Protection: Preserving and protecting estate belongings is of utmost importance. Moishe's Self Storage, located in the heart of Manhattan, offers climate-controlled storage units that ensure the safety of delicate and sensitive items such as antiques, artwork, and documents. These units maintain optimal temperature and humidity levels, protecting your valuables from damage caused by extreme weather conditions or temperature fluctuations. Moreover, Moishe's state-of-the-art security measures, including 24/7 surveillance cameras, individually alarmed units, and secure access systems, provide you with peace of mind, knowing that your cherished possessions are safeguarded.
Flexibility and Space Management: Estate belongings come in all shapes and sizes, requiring flexible storage solutions. Moishe's Self Storage understands this need and offers a wide range of storage unit sizes to accommodate your specific requirements. Whether you need a small unit for personal mementos or a larger space for furniture and bulky items, Moishe's has you covered. Additionally, their flexible rental terms allow you to upsize or downsize your unit as needed, ensuring you only pay for the space you require. With convenient access to your stored belongings in the heart of Manhattan, retrieving or adding items to your storage unit becomes effortless.
Organization and Sorting: Sorting through estate belongings can be a daunting task, often necessitating a dedicated space for organization. Moishe's Self Storage provides a separate area where you can efficiently sort and categorize items. This dedicated space allows you to take inventory and manage your belongings effectively, making it easier to identify valuable items, sentimental possessions, and items you may wish to sell or donate. By utilizing self-storage, you can streamline the process of distributing or selling items as required, ensuring a smoother transition during the estate settlement process.
Time and Stress Management: Dealing with estate belongings can be emotionally and physically taxing, consuming a significant amount of time and energy. Utilizing self-storage offers immediate relief from the stress of finding suitable storage solutions in Manhattan. Moishe's Self Storage provides a convenient and hassle-free experience, allowing you to focus on the important decisions surrounding the estate. By entrusting your belongings to Moishe's, you gain the freedom to allocate your time and energy toward thoughtful decision-making, ensuring that each item receives the attention it deserves.
Privacy and Confidentiality: Preserving privacy and maintaining the confidentiality of sensitive items are paramount when managing estate belongings. Moishe's Self Storage recognizes this concern and prioritizes the security and privacy of your stored items. With their state-of-the-art facilities and commitment to maintaining confidentiality, you can trust that your estate belongings will remain secure and protected throughout the storage period. Rest assured that your personal information and valuable possessions will be handled with the utmost care and professionalism.
Transition and Probate Process: Self-storage facilities in New York, such as Moishe's, significantly simplify the probate process and facilitate a smooth transition. By centralizing your estate belongings in one convenient location, the distribution to beneficiaries becomes more manageable and organized. Moishe's Self Storage offers a comprehensive storage solution during this challenging time, ensuring that the estate settlement process proceeds seamlessly. With the support of Moishe's professional and compassionate team, you can navigate the complexities of estate management, ensuring that your loved one's belongings are handled with care and respect. 
Convenience and Accessibility: Living in Manhattan means you value convenience and accessibility. Moishe's Self Storage understands this and provides strategically located facilities for easy access to your stored estate belongings. With multiple locations throughout New York, you can choose the one closest to your home or office, saving you valuable time and effort. Whether you need to retrieve a specific item or add new belongings to your storage unit, Moishe's ensures that the process is seamless and hassle-free. Click here to view Moishe's locations.
Expert Assistance and Guidance: Moishe's Self Storage goes beyond just providing storage units. Their knowledgeable and friendly staff are ready to assist you throughout your storing estate belongings journey. They can offer guidance on selecting the right unit size, provide packing and moving tips, and answer any questions or concerns you may have. Moishe's team understands the unique challenges of managing estate belongings and can provide valuable advice to make the process smoother and more efficient.
Flexible Storage Solutions for Unique Needs: Every estate has its own unique set of belongings and storage requirements. Moishe's Self Storage recognizes this diversity and offers flexible solutions to accommodate your specific needs. Whether you need short-term storage during the probate process or long-term storage as you navigate property transitions, Moishe's can tailor their services to meet your timeline and budget. Their range of storage unit sizes, affordable pricing options, and flexible rental terms ensure that you can find a solution that works best for you.
Trusted Reputation and Reliability: When it comes to storing estate belongings securely, trust is paramount. Moishe's Self Storage has earned a trusted reputation built on years of providing secure and reliable storage solutions. Their commitment to customer satisfaction, attention to detail, and dedication to maintaining the highest standards of safety and security make them a reliable choice for storing your valued possessions. Countless individuals and families in Manhattan have entrusted Moishe's with their estate belongings, making them a go-to resource for the community.
Moishe's Self Storage : Your Trust Estate Belongings Storage Facility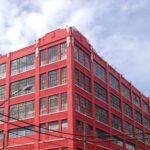 Managing estate belongings in Manhattan, New York, can be an overwhelming task. However, self-storage facilities such as Moishe's offer a range of benefits that make the process easier, more organized, and stress-free. From preserving and protecting your valuables to offering flexible storage solutions and expert guidance, Moishe's Self Storage is a hidden gem in Manhattan. Take advantage of their convenient locations, reliable reputation, and commitment to customer satisfaction to navigate the challenges of managing estate belongings with ease. Trust Moishe's to provide the secure, convenient, and supportive self-storage experience you deserve as you embark on this important journey. Contact them today to reserve a unit!