Event Storage Near Me
Maximizing Your Event Success: The Benefits of Local Self Storage Units in Bronx, NY
The bustling borough of the Bronx in New York City has earned its reputation as a vibrant hub for various cultural and social events. Event professionals here are masters of orchestrating unforgettable experiences, but they also face an often overlooked challenge: the management and storage of their equipment and supplies.
From decorations, lighting, and sound systems to catering equipment, these crucial assets require a storage solution that is as flexible and reliable as the event professionals themselves. Enter the local self-storage units such as Moishe's Self Storage.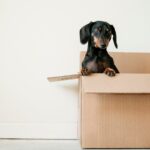 Unpacking the Challenge: Event Equipment Storage
Creating magical moments at events requires an immense amount of equipment. Tents, tables, chairs, linens, sound systems, lighting fixtures, and numerous decor items form the backbone of any event. The volume and diversity of these items can quickly become overwhelming without an effective storage strategy.
Moreover, the world of event planning is inherently unpredictable. Events might get postponed, rescheduled, or canceled. There might be periods of downtime between events, especially during off-peak seasons. Therefore, these assets need to be stored safely and efficiently for extended periods.
The Power of Self Storage Units: A Game Changer for Event Professionals
The solution to these storage challenges lies in local self-storage units. Offering flexibility, security, and space, self-storage units are unsung heroes in the event planning industry. Utilizing these units can bring about several key benefits for event professionals.
Space Optimization for Efficiency
With a local self-storage unit, you gain a dedicated space for storing all event-related items, eliminating clutter in your workspace. Organizing the materials in a designated space enhances efficiency and helps maintain a thorough inventory of your assets. This organization means quicker, streamlined setup times for events, minimizing the risk of forgetting or misplacing items.
Preserving Equipment Longevity
The lifespan and performance of event equipment are heavily influenced by storage conditions. Self-storage units, especially those offering climate control, can protect sensitive equipment from environmental damage. Proper storage in a clean, temperature-regulated environment can enhance the durability of your items and extend their usefulness. This aspect is especially critical for high-value or sensitive equipment like sound systems and delicate décor pieces.
Flexibility and Accessibility on Demand
A local self-storage unit in the Bronx offers unprecedented flexibility. Since the needs of an event professional can change rapidly and without warning, having unrestricted access to your stored items becomes a tremendous advantage. Most storage facilities, including Moishe's Self Storage, offer 24/7 access, empowering you to adapt to any situation swiftly.
Moishe's Self Storage – Your Trusted Partner in the Bronx
When it comes to self-storage solutions in the Bronx, one name stands out—Moishe's Self Storage. With over three decades of experience serving the unique needs of New Yorkers, Moishe's has perfected its offerings to provide storage solutions that cater specifically to event professionals.
Moishe's Self Storage provides an extensive array of unit sizes, accommodating the varied needs of event planning. The round-the-clock accessibility ensures that you can reach your stored items whenever the need arises, providing the adaptability that's paramount in event planning.
At Moishe's, the security of your items is a top priority. The facility is equipped with advanced CCTV monitoring systems and on-site personnel to ensure the utmost safety of your valuable assets.
Additionally, Moishe's offers climate-controlled units to preserve your sensitive equipment under optimal conditions. But their commitment to customer satisfaction doesn't stop at providing storage space. They aim to make your storage experience as seamless as possible with amenities like free pickup services for qualifying rentals.
Reaching Out to Moishe's Self Storage
The role of secure, reliable, and flexible storage is indispensable for event success. If you're an event professional in Bronx, NY, don't let storage challenges stand in your way. Reach out to Moishe's Self Storage to discuss your needs and find the perfect storage solution for your business.
Contact Moishe's Self Storage through their website or give them a call at (800) 536-6564. Embrace the peace of mind that comes with knowing your event equipment is in safe hands with Moishe's Self Storage, and continue crafting memorable events in the heart of the Bronx.