Warmer weather means more time outside. Camping allows the nature-loving person the ability to enjoy warmer weather, sun, fresh air, and maybe even swimming.
But when you're not outside, the gear has to be stored somewhere. It could stay at home, or you could rent a small storage unit to hold these items and others.
The best thing for the avid outdoor-person with lots of gear to do is to clean it well, use the best containers, keep the bad smells out, keep smaller things together, and label the containers. 
Clean everything before storing
Cleaning your items before storage is your first priority. Items to remember to clean thoroughly:
Cooking equipment. Make sure no food residue is left.
Sleeping bag. Keep bugs, debris, and moisture out.
Tent. The tent should be dry — wash off the mud.
Backback. It's easy to forget the inside of the backpack, but there could be moisture, bugs, or mud inside.
Use the best containers to hold gear
Having the best container to hold gear is important. Here's the highest rated on Amazon —
Plano Storage Trunk – 108 Quart.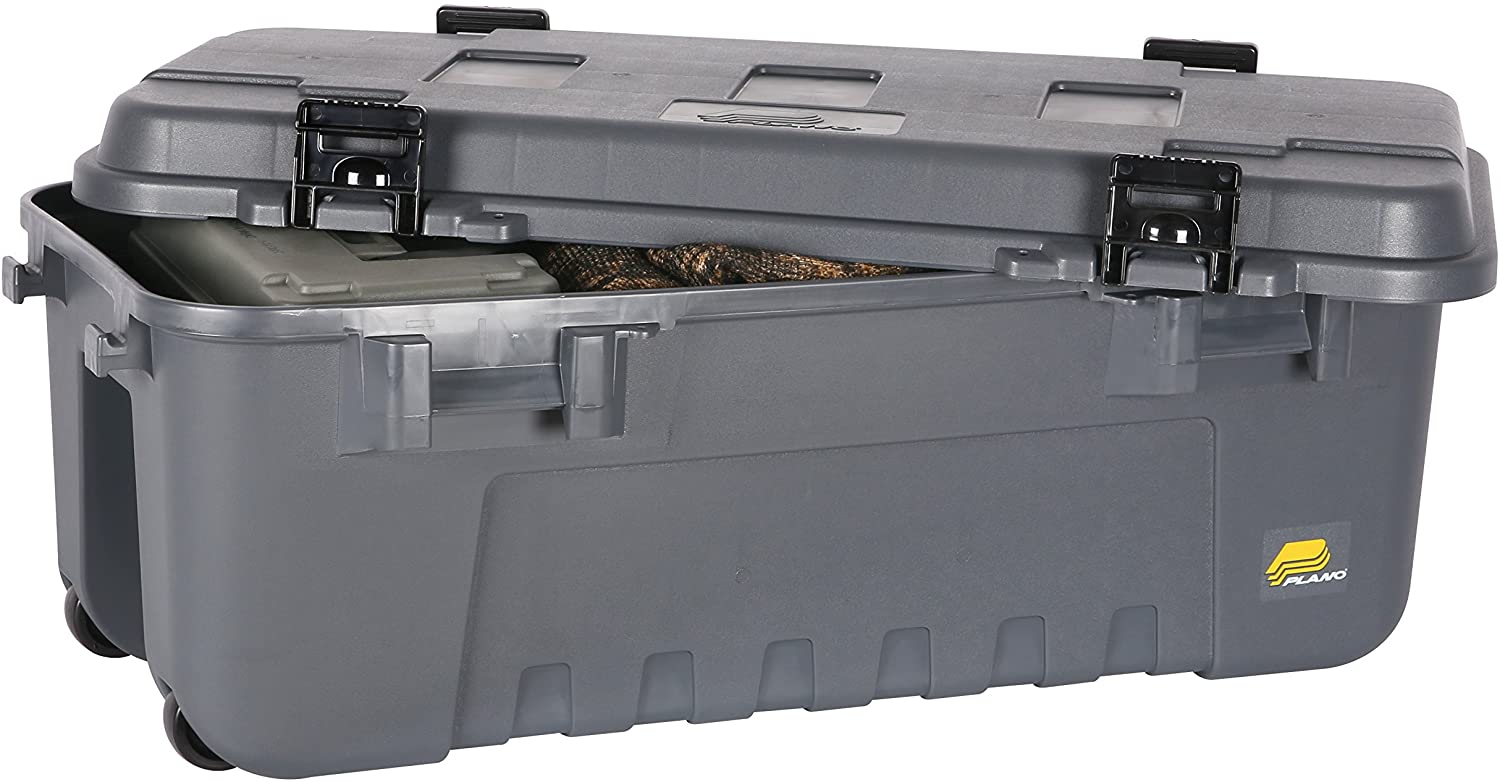 This container, however, is not completely necessary. It's large and expensive. It's great for the outdoor-lover. Most people may not need something this durable and sturdy.
You will need a container that has a lid so moisture cannot get into the compartment. A simple large plastic bin should do the trick too.
NOTE: Most storage unit companies do not allow flammable materials — like propane tanks — to be stored in a unit. Check with your storage unit company to double-check.
TIP: Take out batteries so they don't corrode flashlights, headlamps, and other electronics.
Keep the bad smells out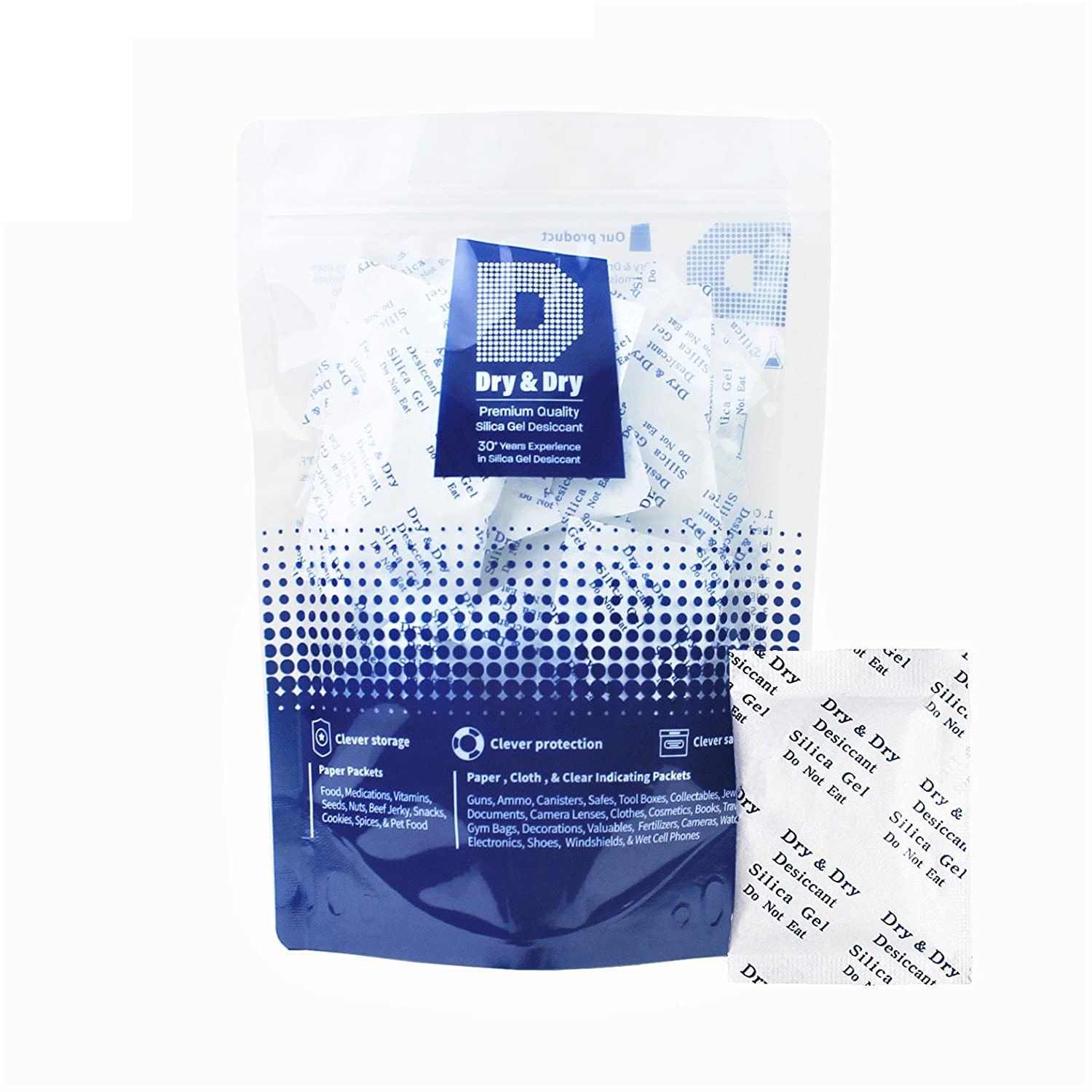 Storage's worst enemy is moisture. So make sure your gear is completely dry before storing it.
Keep the bad smells out by using silica packets in the bin to keep things dry. These little guys soak up moisture in the air to keep things from getting damp.
You should, however, let your gear completely air-dry before storing it. If mold grows, it's really hard to clean it back to the way it was.
Put smaller things together
Where should you put tent pegs? It makes sense to keep them with the tent, but if you're not careful, they could get lost.
What about the carabineers? And the role of paracord? These can easily get lost.
It may be best to keep these things — and other small things — together in one container so they don't get lost. Then that back can go into the bigger box for storage.
Label the containers
If you have one container, this may not be necessary. But with multiple containers, it can be easy to forget what's in each storage bin. Use tape and a Sharpie to write what's in the box.
---
Related content:
How To Get Rid Of Storage Unit Contents This Winter
6 Items To Put In Storage Now That Summer Is Over
---
Contact Moishe's Self Storage if you're looking for cheap storage units in New York City to hold wine, art, or other things. Our Manhattan/The Bronx and Queens/Brooklyn Storage Facilities are conveniently located near you. We offer over 20 different storage unit sizes, available to individuals, students, and businesses. Reserve your room, view specials, or contact us.