Moving and Storage Service in the Bronx, NY
Moishe's Self Storage and Moishe's Moving have been the go-to facilities for New Yorkers moving and storing needs for decades. For more than 30 years Moishe's has served New Yorkers with the best moving services possible. Did you know we offer free pickup? It's too much for one person to do on their own. That's why it's best to hire a professional.
Size of Storage Rooms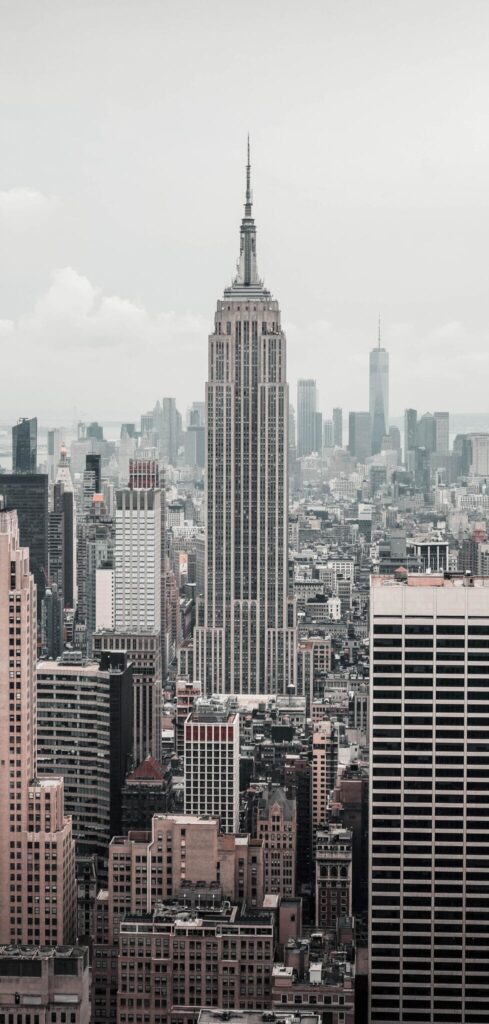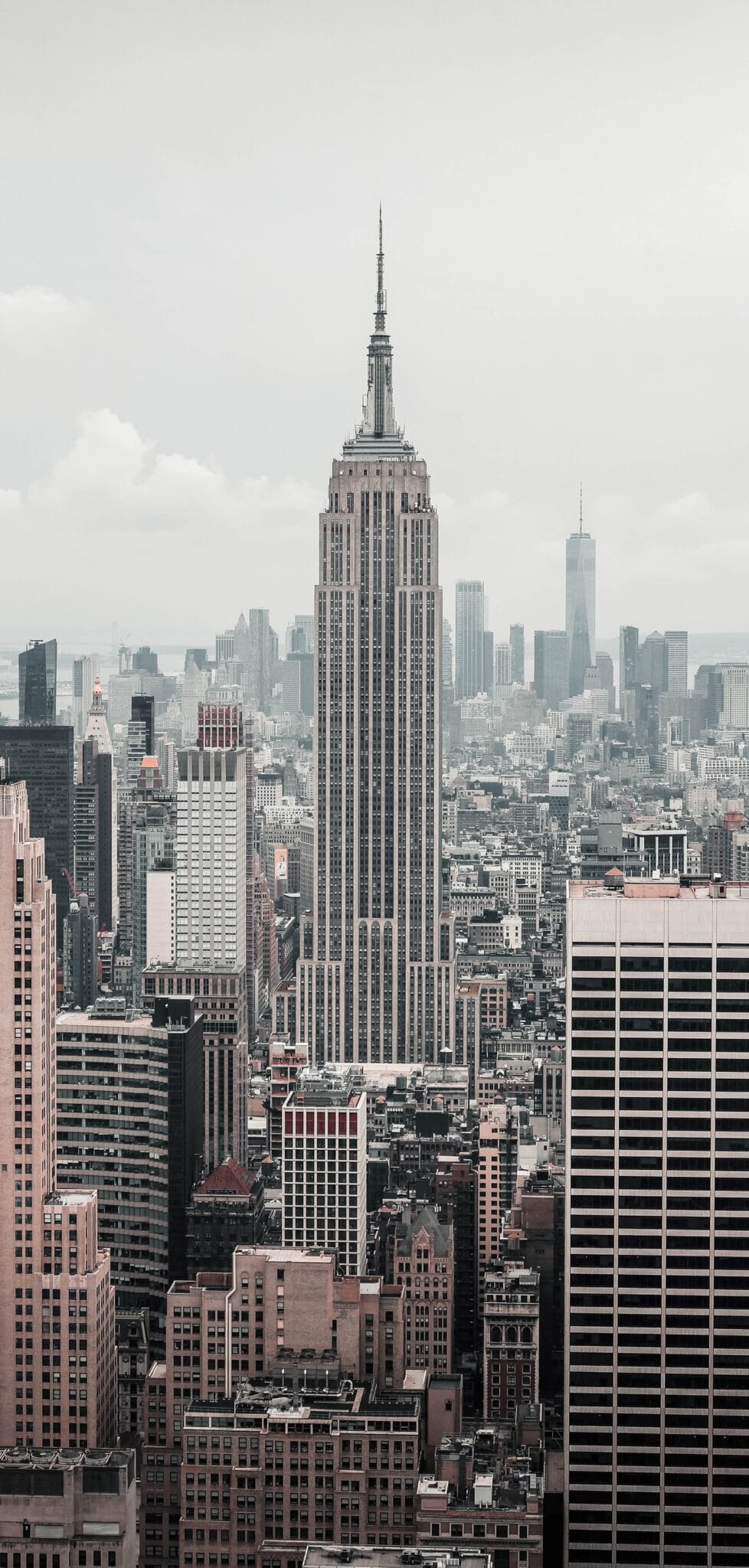 Moishe's Self Storage boasts a wide range of sizes so that you don't end up paying for space you won't use. Our units range from 5 X 5 ; 5 X 7 ; 5 X 10 ; 6 X 10 ; 8 x 10 ; 10 X 10 ; 10 X 12 ; 10 X 15 up to 10 x 20. The 10 X 10 units are large enough to store the contents of a one bedroom condo or apartment, and the 10 X 20 unit is large enough to store the contents of a three to four bedroom house.
How to Rent with Moishe's Self Storage and Moving Today
If you're curious about how to start your moving and storage service process in the Bronx today, you can peruse our website. We also have storage advisors ready to explain to you the best process for the specific types of property that you wish to move or store. All you must do is call (718) 786-0972.
A professional storage advisor will help you save money on your unit. If you don't want to call, look through our units on our website.
We'll show up in our famous red trucks, load your apartment, and put it in your storage room while you arrange your new place. Then when you're ready to load everything in, we can move it for you or you can retrieve your property yourself.
All the while receiving our low cost moving and storage services, that are always rated five starts by countless New Yorkers. If you're in the Bronx and you need something moved or stored, you can count on Moishe's.
Moishe's Accessibility and Security when Moving and Storing
All our moving trucks have climate control, just like our storage units. We want to be able to always protect property that we handles, because we believe that our company's success depends on it. When you're leaving your property with a storage company, you need trust.
We urge our customers to take look at the storage units at other facilities before they go with them. There are low prices to be found for storing cold storage property here in the Bronx, but you don't get the free services you get with Moishe's.
You get infestations, mold, mildew, theft, lack of customer service, and much more. Just because a place has the lowest price possible, doesn't mean that you should rent with them in NYC.
Price is a deciding factor for many people here in the Bronx, NYC. So, we keep our costs low and make sure that our 24/7 accessibility and security is unparalleled. Not only do you get extra services for free with us, you won't be able to pay for them anywhere else!
Moving and Storage Companies of New York
Moishe's moving and storage New York City services are what make us an industry leader and a premier storage facility in the NY metro area, including the Bronx and Queens. For the last thirty years, we've provided thousands of residents with storage solutions to their space-saving problems.
NYC has much to offer residents who live in the city. You could go with the other guys but Moishe's Self Storage is the best option for you for the following reasons:
1. We Know What We're Doing
With over 30 years of experience, NYC residents turn to us for their moving needs.
2. Others Trust Us
We have repeat business, which means one thing: our customers trust us.
3. We're Rated the Best
You can look for yourself, we have an average of four or more stars on Google Maps.
All the Variety You Need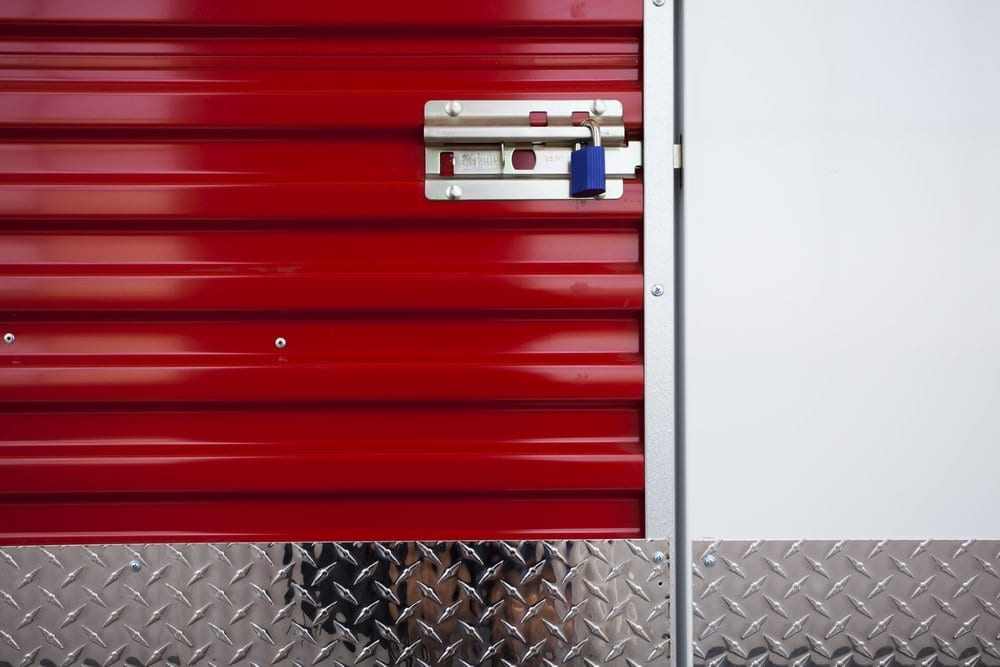 New York City is one of the most unique cities in the entire world.  Thus, moving to, or within, New York is a one-of-a-kind experience. Moishe's Self Storage is here to help you navigate your next New York City move with grace, poise and ease.
Moishe's Self Storage also has all the variety you need. From our 5 by 5 foot storage units, which are excellent for storing small pieces of furniture and boxes, to our 10 by 20 foot storage units, which can comfortably house the entire contents of a three to four bedroom apartment, Moishe's Self Storage has a solution to your storage needs. One of our 20 different storage unit sizes is bound to work for you!
Moving and Storage New York City Services
What started with Moishe Manna's "man with a van" moving service in the 1980s has grown into the largest moving and storage company in the city. We offer our clients some of the most affordable rates in the industry, with some units starting at just $29.99 a month.
Speaking of safe, Moishe's is one of the only moving and storage New York City companies that employs some of the latest in modern security technologies. In addition to closed circuit video recording, we also utilize security checkpoints, motion detectors, state of the art fire suppression technology and burglar alarms in all our storage facilities.
Moishe's is also renowned for our superior moving services. Whether you're looking to make a local move or relocate across the country, we can help pack, transport and unpack your belongings wherever you're headed. We even offer commercial moving services for businesses that need extra help relocating while still keeping their doors open.
Moving and Storage New York City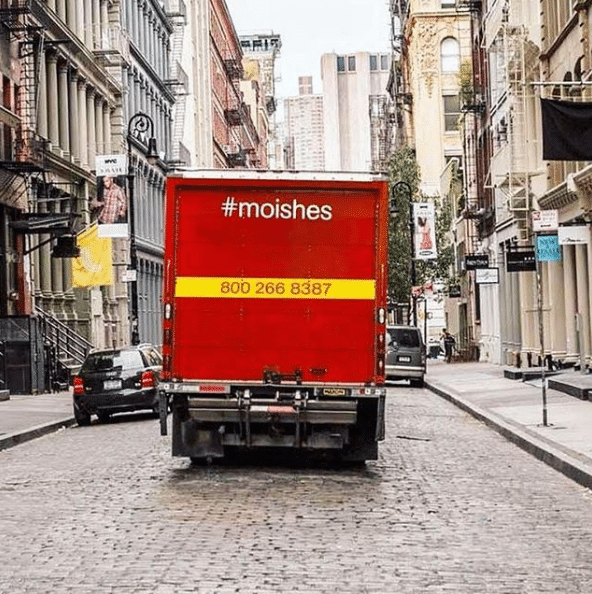 Don't go through the hassle of renting a truck and loading it yourself. Our experienced NYC relocation experts will load the truck and store your belongings in a unit for you at no extra charge.
Give our knowledgeable storage experts a ring to reserve your free pickup with your reservation of an up to 5 x 10 room. Referring a friend? You'll be pleased at the credit you receive towards your room rental.
Variety of Storage Option
Moishe's Self Storage offers a variety of storage unit packages that are sure to fit the unique needs of you or your family. Moving into the city can be difficult and stressful, let Moishe's move you (after all, we have the experience to back it up).
Our 5 X 10 foot storage units are specifically designed to store all of the contents of a one-bedroom apartment. If you are in the market for something a bit bigger, our 10 X 20 foot units were built with the needs of a family in mind. These large units can store the contents of a three-to-four bedroom apartment or house!
One amenity that sets us among the top is our spacious, customizable units. Our storage specialists have tackled the toughest storage situations and know how to customize a unit to fit your belongings. Another amenity that is almost a must-have is spacious elevators with wide doors. Moishe's Self Storage facilities feature elevators that are double-wide and can fit the most awkward of furniture sizes.
---
Contact Moishe's Self Storage if you're looking for cheap storage units in New York City to hold wine, art, or other things. Our Manhattan/The Bronx and Queens/Brooklyn Storage Facilities are conveniently located near you. We offer over 20 different storage unit sizes, available to individuals, students, and businesses. Reserve your room, view specials, or contact us.