Long-Term Furniture Storage in NYC
Moishe's Self Storage: The Gold Standard of Long-Term Furniture Storage in NYC
Are you on the hunt for a furniture storage solution within the bustling expanse of New York City? Look no further than Moishe's Self Storage. Renowned for providing top-tier furniture storage facilities, our reputation precedes us. As you delve into our history and take a closer look at our establishments, you'll recognize the caliber of our storage solutions.
A Free Glimpse Into Our Space
We have a longstanding history of delivering premium services and outstanding customer experiences, stretching back nearly four decades. Regardless of your furniture storage needs, you can rest assured that our facilities are perfectly equipped to handle them.
Our storage consultants have accumulated invaluable experience and insights over the years, recognizing that our ultimate focus remains meeting our customers' storage requirements. This, in tandem with our exceptional facilities, makes Moishe's Self Storage a league of its own.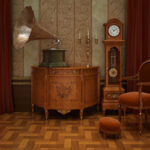 Unrivaled Furniture Storage Units
Moishe's Self Storage is the one-stop solution you've been searching for. Allow us to shoulder the burden of furniture storage and provide you with a secure space you can trust. Serenity can be elusive in a city that never sleeps, but we strive to provide that tranquility through our services.
Our furniture storage units are designed to resolve your storage dilemmas seamlessly. Having served New York City for nearly 40 years, we are devoted to prioritizing customer satisfaction. The distinguishing factors between Moishe's and other NYC furniture storage companies become evident from day one.
Our facilities are subjected to regular maintenance, adhering to exceptional standards unmatched in New York City. Whether you're looking to store antiques, artifacts, or miscellaneous items in a climate-controlled, museum-quality facility, we can assist. Conversely, if you're in the process of moving out of your dorm and need a temporary home for your mattress, we're here to help. We consistently offer the highest quality services for furniture storage units, all while ensuring your bank balance remains intact.
Personalized Furniture Storage Units
To discover a storage solution tailored to your specific furniture needs, all you need to do is reach out to Moishe's. Our experienced Manhattan storage units advisor will help you identify a space that fits your furniture's dimensions, saving you space and expense wherever possible. With our locations scattered throughout the city, you can find a nearby solution for your furniture storage needs today.
Whether you're moving to the Big Apple and require a safe, clean space to store your furniture while you house-hunt, or you're a NYC native seeking to declutter your apartment, Moishe's Self Storage has got you covered.
A Wide Spectrum of Storage Unit Sizes
At Moishe's Self Storage, we offer our customers a broad range of storage unit sizes. With more than twenty different size variations, you're only paying for the space you use. If you're looking to store small appliances and foldable furniture, our 5 by 5-foot storage units might be the perfect fit. These units are compact but effective, delivering maximum storage efficiency.
If you need a little more room, we offer several larger units, including 5 by 7, 5 by 10, and 6 by 10-foot options. Our 10 by 10 storage unit is designed to comfortably accommodate the contents of a one-bedroom apartment, while our 20 by 10-foot storage unit can store items typically found in a three to four-bedroom house. When you choose Moishe's Self Storage, the possibilities are endless.
Ease of Furniture Storage in NYC
Moishe's Self Storage operates several facilities across NYC and its surrounding regions. Don't cart your furniture all over the city; we likely have a facility in close proximity that can make your furniture storage experience hassle-free.
Beyond our exceptional customer service and competitive pricing, Moishe's holds a wealth of experience in furniture storage that no other facility in the city can match. Along with our steadfast commitment to customer satisfaction, we ensure that our facility can cater to any reasonable storage request.
Premier Furniture Pickup in NYC
Our journey began as a man with his truck, and over the past four decades, we've evolved into NYC's best storage and furniture pickup service. We transport and store your belongings with the respect and professionalism New Yorkers expect. We don't waste your time, and we certainly don't waste your money.
When you entrust your furniture pickup to us, our team of NYC relocation experts will carefully transport your items into storage for you. Our team is seasoned in moving heavy, bulky items through tight hallways and staircases without causing any damage.
We understand the sentimental and financial value of your furniture and belongings. That's why Moishe's is committed to offering a 100% customer satisfaction guarantee. With our client-oriented focus, it's no surprise that our customers consistently rate us five stars on Google.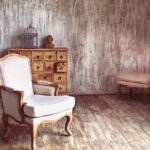 Spacious Solutions for Every Need
Moishe's Self Storage offers an expansive range of unit sizes, ensuring that you're not paying for any unused space. Our units vary from 5 X 5; 5 X 7; 5 X 10; 6 X 10; 8 x 10; 10 X 10; 10 X 12; 10 X 15 up to 10 x 20. Our 10 X 10 units can comfortably store the contents of a one-bedroom condo or apartment, and our 10 X 20 unit can easily accommodate the contents of a three to four-bedroom house.
If you're in search of affordable, full-service self-storage units in New York City to store wine, art, furniture, luggage, household items, or other belongings, contact Moishe's Self Storage.
Our Manhattan/The Bronx and Queens/Brooklyn Storage Facilities are conveniently located near you. We offer over 20 different storage unit sizes to cater to individuals, students, and businesses. Feel free to reserve your unit, explore our specials, or reach out to us for any queries. Remember, we'll pick up your things for FREE!