Manhattan Self Storage
Tired of living in a small space with too much stuff?  Maybe you're moving out over the summer and haven't found the ideal location yet.  When you're seeking Manhattan self storage, there are several different options. Why not go with the best in the storage industry for over 30 years running? Moishe's offers the lowest rates for the best, most secure, cleanest units you'll find in the city. Stop by our walk-in facilities in the Bronx and Queens or go ahead and contact us for great Manhattan Self-Storage.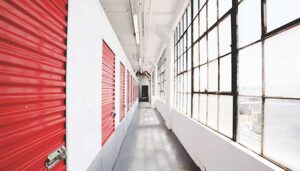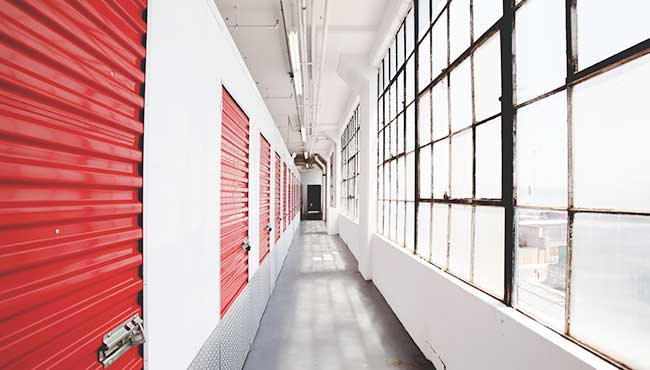 Security Features Come Standard with Every Unit
At Moishe's storage in NYC, we monitor your units with exceptional security 24/7. We utilize CCTV recording to prevent theft and protect your personal safety when visiting your unit. Moishe's has been a leader for over three decades in the Manhattan self storage industry because of the special amenities we offer. We utilize motion detectors, security checkpoints, state of the art fire suppression technology and burglar alarms to effectively prevent theft. You won't find all these security features at any other Manhattan self storage facility. When you store with Moishe's, you can rest assured that not only are you getting an affordable, clean storage unit, your personal safety is protected.
Manhattan Self Storage Options for Your Convenience
Moishe's Self Storage boasts a wide range of sizes so that you don't end up paying for space you won't use. Our units range from 5 X 5 ; 5 X 7 ; 5 X 10 ; 6 X 10 ; 8 x 10 ; 10 X 10 ; 10 X 12 ; 10 X 15 up to 10 x 20. The 10 X 10 units are large enough to store the contents of a one bedroom condo or apartment, and the 10 X 20 unit is large enough to store the contents of a three to four bedroom house.
One amenity that is almost a must-have is spacious elevators with wide doors. Moishe's Self Storage facilities feature elevators that are double-wide and can fit the most awkward of furniture sizes.
Moishe's Free Pick Up
When you commit to a 3-month rental with us, for up to a 5×10' space, we will pick up your belongings and move them into storage for you, free of charge. Don't bother renting a truck and wasting time and energy loading it and unloading it yourself.  Let our experienced NYC relocation experts do the work for you for free! Give us a call today at (800) 536-6564 to schedule your free pick up. With over 20 different sizes to select from, Moishe's Manhattan self storage facility is sure to have the perfect size to fit all your storage cheap needs.
Manhattan storage locations can vary wildly from company to company. That's because many of these companies will by up old structures and convert them into shoddy lean-to storage facilities that do nothing to protect the property inside.
As a result, anything that gets stored inside of these rooms is basically being left to rot in an all but abandoned portion of the city. Moishe's Self Storage Manhattan storage locations has long strived to remedy this. Not only have our efforts made us the leading storage facility in the city, we've managed to succeed completely in revitalizing the Manhattan storage locations business.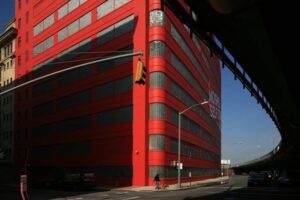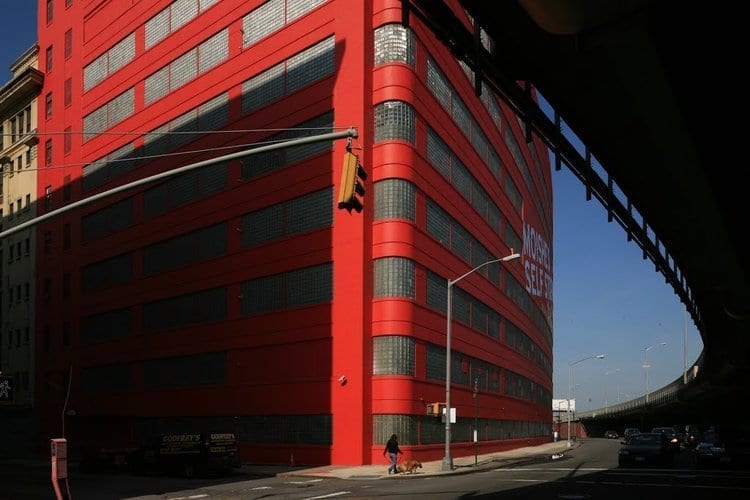 Moishe's Manhattan Storage Locations
When it comes to Moishe's Manhattan storage locations there's no comparison to be found in the city. We lead the charge in quality, affordability, and customer service. Nowhere else will you find a company with such humble beginnings that rose to the top through hard work and sheer will.
We now remain the highest rated storage facility and have the most professionally maintained and monitored Manhattan storage locations ever. When our founder began the company with just a truck and his own two hands, he knew that hard work would be the only thing to set him apart from the rest. Now, the same respect and dedication guides us today.
We make sure that your storage is accessible at any point day or night. When you're searching through other Manhattan storage locations you'll find that simple feature is actually absent from most of them. Moishe's Self Storage also ensures that you and your property are safe when you're in or around our facilities. We monitor every location with a CCTV security system and staff. When accessing your property, there's no reason you shouldn't have peace of mind and satisfaction that you rent storage with the right Manhattan storage locations.
When looking around for Manhattan storage NYC can be a tough cookie, despite it being the big apple. There are a million and one storage locations around the city, all advertising the same thing, that they're the cheapest and their rent storage rooms are the best.
The trouble is, a quick search for reviews on all these storage facilities will show you that the best Manhattan storage NYC has to offer comes from the one and only Moishe's Self Storage. If our hundreds of five-star reviews aren't convincing as to why we're the best Manhattan storage NYC has to offer, then perhaps our extra affordable storage rooms and services are.
Moishe's Manhattan Storage NYC
On top of our state of the art facilities with routine maintenance, we offer a wide variety of sizes and specifications to our storage rooms. In the even that you need to store something that requires some extra care or special treatment our Manhattan Storage NYC rooms can be tailored to suit your storage needs, or we will find you a room in one of our facilities that is suited to best fill your requirements.
We understand there are a wide variety of storage options in the city, and for the past three decades we've been expanding to become the most well respected and customer friendly storage facility no matter the property that is meant to be stored.
This dedication to customer satisfaction is why we also offer storage security through a CCTV system, and the best customer service in the city. Too often we hear about bed bugs at other storage facilities, break-ins, or property damage because of neglect by the business owners. If you're tired of getting the shaft from companies who are just looking to extort the lack of Manhattan storage NYC has then start renting with Moishe's Self Storage today.
Manhattan Storage Units
When you're comparing Manhattan storage units, you want to be sure you're getting the best value for your money.  And at Moishe's Self Storage, that's exactly what you'll get. An industry leader for over 30 years, we offer the cleanest, most secure storage units for the best price guaranteed. With our years of experience and customer-oriented approach, it's no wonder why Moishe's Self Storage is among the most trusted storage facilities in the tri-state area. Keep reading to learn why Moishe's Manhattan storage units are the best choice.
Secure Manhattan Storage Units at Moishe's
What sets Moishe's apart from other self storage facilities in the city?  Our state-of-the-art security technology, utilized at all of our locations.
CCTV recording is operated 24/7 to constantly prevent stealing at our facilities. When you rent other Manhattan storage units, you will likely get access to the enter the building and a rolling door to your room. You provide the lock yourself and hope no one else owns a pair of bolt cutters. The guarantee you'll get when you store with Moishe's is that we have put in place the highest level of security technology to safeguard your possessions.  Moishe's also has motion detectors, security checkpoints, burglar alarms and fire suppression technology to protect your belongings.
100% Customer Satisfaction Guarantee
Moishe's customer satisfaction ratings are consistently the highest in the area, and have been for over three decades. Our customers store with us for an average of 4 years, the highest in the industry, nation-wide. We consistently provide unsurpassed personalized customer service every time you enter our facility.  Our Manhattan storage units are cleaned daily by our custodial team, ensuring your experience is always a positive one. We have spacious double elevators to access every floor of storage in NYC. If you need anything while you're at our facility, you're guaranteed to be catered to by one of our account managers.
Experience the Moishe's Self Storage difference for yourself today when you schedule a consultation at the location nearest you. No other Manhattan storage units can offer you the safety, security and cleanliness that match our climate-controlled units. Contact us today or fill out the box provided for a free storage consultation to start storing with Moishe's.
Moishe's Manhattan wine storage is an enterprise fully dedicated to the development and preservation of fine wines.  Our expert sommeliers understand that wine is a living, breathing element that depends upon the perfect conditions to ripen into maturity.  Whether you are a personal collector or own stock for a restaurant, Moishe's provides you with the cleanest, most spacious climate-controlled facility for Manhattan wine storage.
Our facility is equipped with state-of-the-art security technology and museum-quality temperature controls for your wine storage needs.  For the most affordable self storage near me, contact us at Moishe's Manhattan wine storage.
Whenever you enter into our Mana Wine storage facility, we ensure your 100% satisfaction at Moishe's.  Our customer service team aims to provide you with the city's premier storage experience.
Manhattan Wine Storage Best Security Features in the Industry
At Moishe's, you never have to worry about other tenants sleeping in their storage units with a pair of bolt cutters.  Trust us, in 30 years in the rent storage industry, we've learned that CCTV recording cameras are essential to providing a theft-free city storage space.
Your fine wines deserve nothing less than the top security features in the storage industry.  We utilize security checkpoints, burglar alarms, motion detectors and the latest in fire suppression technology to ensure theft prevention.  When you have valuables that need maximum security, call on Moishe's Manhattan wine storage.
Our Unique Manhattan Wine Storage Features
At Moishe's, our temperature control monitors for fine wines are set to 55 degrees to avoid cooking them, we keep constant humidity levels of 70% to stop evaporation and exposure to oxygen, we have fully monitored light levels which allow a slow evolution of the aging process, and a completely vibration-free structure, to prevent spoilage and ensure your wine remains motionless for preservation.
Feel free to stop in to the Moishe's Manhattan Wine Storage near you today.  Or you may schedule a complimentary consultation with one of our account managers.  Whatever your storage needs, at Moishe's, we have the space for you.  With over 20 different unit sizes, as well as a customizable storage option, you're sure to find the perfect fit at Moishe's.
No matter what time of day or night you access your Manhattan wine storage space with us, you'll always have a team member ready to help.  That's the Moishe's difference.  You won't find our state-of-the-art security features at other Manhattan wine storage facilities in the city.