Moving and Storage Service in the Bronx, NY
Relocation and Storage Solutions in The Bronx, NY
For years, New Yorkers have relied on Moishe's Self Storage and Moishe's Moving, turning to our trusted services for their moving and storing needs. With over three decades of experience, we are renowned for offering the finest moving solutions. Plus, did we mention we offer complimentary pickups? It's true! The task of moving is demanding for anyone to handle alone, making it wise to call on professionals.
Variety of Storage Spaces Statue of Liberty
At Moishe's Self Storage, we provide an extensive array of sizes, ensuring you only pay for the space you need. Our units vary from 5 X 5, 5 X 7, 5 X 10, 6 X 10, 8 X 10, 10 X 10, 10 X 12, 10 X 15 to 10 x 20. The 10 X 10 units can conveniently store items from a one-bedroom apartment or condo, while the 10 X 20 unit has enough space for a three to four-bedroom house.
How to Begin With Moishe's Self-Storage and Moving Today
Wondering how to kick-start your moving and storage journey in the Bronx? Visit our website or reach out to our storage advisors at (718) 786-0972. They will guide you on the most suitable procedure for moving or storing your belongings.
A professional storage advisor can help you cut down on the costs of your unit. If you'd rather not call, you can browse through our units on our website.
Expect us in our renowned red trucks to load your belongings and store them in your chosen unit while you settle into your new space. Then, when you're ready, we can help you move everything in, or you can do it yourself.
Enjoy our affordable moving and storage services, consistently given five-star ratings by numerous New Yorkers. If you're in the Bronx and need to move or store something, Moishe's is your best bet.
Moishe's Commitment to Accessibility and Safety During Moving and Storing All our moving trucks, just like our storage units, have climate control to ensure the best protection for your property. We understand that the success of our company depends on our ability to safeguard your belongings. Trust is essential when you leave your possessions with a storage company.
We encourage our customers to check out storage units at other facilities before choosing one. Sure, there are cheaper options for storing property here in the Bronx, but they often lack the complimentary services that Moishe's provides.
Opting for the lowest price could result in problems like infestations, mold, theft, poor customer service, and more. Just because a place has the lowest possible price, doesn't mean it's the best choice in NYC.
Price is a significant deciding factor for many Bronx residents, so we strive to keep our rates competitive while ensuring our 24/7 accessibility and security remain unmatched. With Moishe's, not only do you get complimentary services, but you also receive a level of service you won't find elsewhere!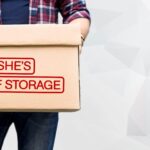 New York's Premier Moving and Storage Companies
Moishe's moving and storage services make us a leader in the industry and a top-tier storage facility in the NY metro area, encompassing the Bronx and Queens. Over the last thirty years, we have offered thousands of residents solutions to their space-saving issues.
NYC has plenty to offer its residents. While there are other options, Moishe's Self Storage is your best choice for the following reasons:
We're Experienced With over 30 years in the business, NYC residents consistently turn to us for their moving needs.
Trusted by Many Our repeat customers affirm one thing: they trust us.
Top-Rated Our average rating on Google Maps is four stars or higher. Check it out for yourself!
A Range of Options for All Your Needs
New York City is unlike any other place in the world. Thus, moving to or within New York is an entirely unique experience. Moishe's Self Storage is here to help you navigate your next NYC move with ease and confidence.
Moishe's Self Storage also offers all the variety you need. Whether you need a 5 by 5-foot unit for storing small pieces of furniture and boxes or a 10 by 20-foot unit that can comfortably house a three to four-bedroom apartment, we have a solution for your storage needs. One of our 20 different storage unit sizes is sure to work for you!
Moving and Storage Services in New York City
What began with Moishe Manna's "man with a van" service in the 1980s has evolved into the city's largest moving and storage company. We offer some of the most competitive rates in the industry, with some units starting at just $29.99 a month.
In addition to affordable prices, Moishe's is one of the few moving and storage companies in NYC that use the latest in modern security technologies. Besides closed-circuit video recording, we also use security checkpoints, motion detectors, cutting-edge fire suppression technology, and burglar alarms in all our storage facilities.
Moreover, Moishe's is renowned for our excellent moving services. Whether you're planning a local move or relocating across the country, we can help pack, transport, and unpack your belongings. We even offer commercial moving services for businesses in need of relocating while keeping their operations running.
Moving and Storage in New York City
Don't bother renting a truck and loading it yourself. Our experienced NYC relocation experts will load the truck and store your belongings in a unit for you at no additional charge.
Contact our expert storage team to reserve your free pickup with the reservation of up to 5 x 10 rooms. Referring a friend? You'll be pleased with the credit you receive toward your room rental.
Variety of Storage Options Moishe's Self Storage provides a range of storage unit packages designed to fit the unique needs of individuals or families. Moving into the city can be tough and stressful, so let Moishe's handle the heavy lifting (we have the experience to back it up).
Our 5 X 10-foot storage units are ideal for storing all the contents of a one-bedroom apartment. If you need more space, our 10 X 20-foot units are designed with larger families in mind, and can accommodate the contents of a three-to-four bedroom house!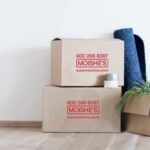 One feature that sets us apart is our spacious, customizable units. Our storage specialists have handled the most challenging storage situations and know how to customize a unit to fit your belongings. Another crucial feature is our double-wide elevators with wide doors, capable of accommodating the bulkiest of furniture.
Contact Moishe's Self Storage if you're looking for affordable storage units in New York City to store wine, art, or other items. Our Manhattan/The Bronx and Queens/Brooklyn Storage Facilities are conveniently located near you. We offer over 20 different storage unit sizes, catering to individuals, students, and businesses. Reserve your room, check out our specials, or contact us.