NYC mini storage
The best mini storage NYC has to offer! Moishe's has been in the industry for over 30 years, so we know a thing or two about storage and moving.
When you need to trust the best movers in the city, call us!
Mini storage units for all your needs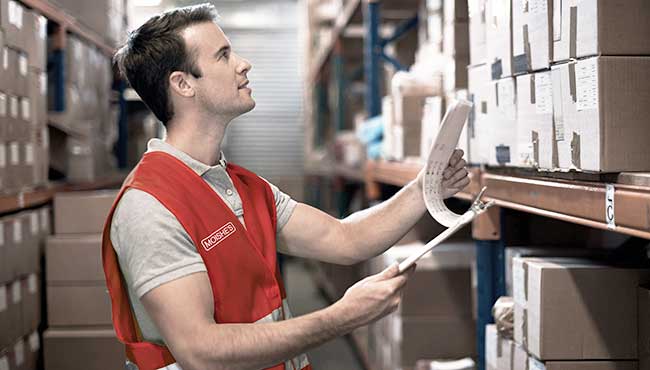 When you're seeking for the best storage units, you want a wide variety of self-storage unit sizes. Moishe's delivers customers with some of the safest, cleanest and most affordable mini storage NYC has ever seen. Why pay for more space than you need? We have many sizes available to hold your items.
Moishe's mini storage units are specifically designed to accommodate customers seeking modest storage solutions. No matter the size, Moishe's Self Storage can find a storage unit that fits your price and needs.
Climate controlled mini storage
All our units are climate controlled so you don't have to worry about items becoming damaged. Some items are sensitive to light, temperature, humidity, vibration, or other elements. We take pride in our units knowing they can handle it all.
RELATED: Benefits Of Indoor And Climate-Controlled Storage
All mini storage units are safe and secure
You'll have peace of mind knowing that your items will be safe and secure from not only outside elements, but also from those wanting to tamper with your items. The benefit of a climate-controlled space is that outside unwelcomed guests cannot get into your area.
RELATED: Cleanest And Most Secure Self-Storage Facility In New York City
What Sets Moishe's Apart From Other Storage NYC Companies?
You may assume that every storage facility protects against weather damage, but you would be surprised at how many budget storage facilities do not provide guaranteed protection against such things. At Moishe's Self Storage, we pride ourselves in handling every customer's needs right away, in a timely, courteous fashion.
On top of being secure, each Moishe's Self Storage facility is safe against inclement weather and damage from precipitation, fire, and heavy wind. We also have state-of-the-art fire suppression technology, we utilize motion detectors, security checkpoints, and burglar alarms on all our units. Between the round-the-clock security patrolling and CCTV, Moishe's has, as you might expect from the storage industry leader in NYC, no theft issues.
Contact Moishe's Self Storage if you're looking for cheap full-service self-storage units in New York City to hold wine, art, furniture, luggage, household items, or other things.
View Rooms for FREE
Our Manhattan/The Bronx and Queens/Brooklyn Storage Facilities are conveniently located near you. We offer over 20 different storage unit sizes, available to individuals, students, and businesses.
Reserve your room or view specials. We'll pick up your things FREE!