Storage for Rent Long Island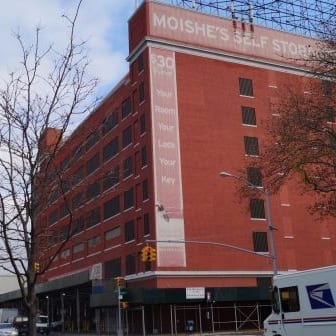 If you're in NYC looking for storage for rent, Long Island offers some high-value rental opportunities, including Moishe's Self Storage with locations also in Brooklyn, Manhattan, Queens, and The Bronx. Long Island has long attracted aspiring artists, entrepreneurs, chefs and restaurant owners, and other folks chasing the American Dream—but the reasons to move to Long Island in the 21st Century still resonate with the allure immigrants saw about 100 years ago. In this article, we will touch on the top five reasons to move to Long Island, NY, and why you'll want to rent a storage unit when you get there.
Top Five Reasons to Move to Long Island, NY
If you love New York but don't necessarily want daily exposure to the sounds of traffic, clamoring people, and the constant onslaught of smog and car exhaust, Long Island may be the perfect place for you to settle! With a "homey" feel that contrasts nicely with the humming machine of Wall Street, Long Island often attracts those looking to start a family—but it is great for many other types of people as well, including people who simply would like a lovely view out their kitchen window rather than a dirty street. Here are the top five reasons to move to Long Island!
1.     Boardwalks, beaches, and the Atlantic close at hand: It's hard to beat a good scenic view—not to mention a warm day at a sandy beach or strolling the historic boardwalk! While Long Island remains close to the heart of New York City, it offers a sightly oceanfront vantage that attracts investors and vacationers alike—plus, it's a lovely place to enjoy a balmy New York summer!
2.     Historic sights and landmarks: Long Island may feel secluded, but it boasts a lengthy list of historic sights and landmarks, ranging from a 19th Century whaleboat to the Grist Mill, Old Westbury Garden, Oheka Castle, and more. For those interested in history, there are also several museums to inspire visitors, most of which are conveniently located in one area called "Museum Row."
3.     Go lighthouse touring: Long Island offers scenic beauty in more ways than ocean waves and sandy shores—in fact, there are many iconic lighthouses dotted along its landscape that make for a charming ambiance and an interesting way to spend a day or two.
4.     Great community culture: Offering a distinctive "vibe" unlike other places in NYC, Long Island holds delights like outdoor concert venues, ample shopping centers, hiking trails and other outdoor activities, independent shops and bookstores, pumpkin patches, and more. Residents can easily find everything they need right within Long Island—from a specialty latte to a pack of affordable socks.
5.     Fantastic eating—from seafood to local farms: It's a well-known fact that some of the best, most tantalizing and mouth-watering food in the world can be found within New York—but Long Island offers its own signature flavors as well. With high-quality vineyards and wineries, local farms and produce, and some of the freshest seafood money can buy, it is easy to eat like royalty in an area with so much abundance.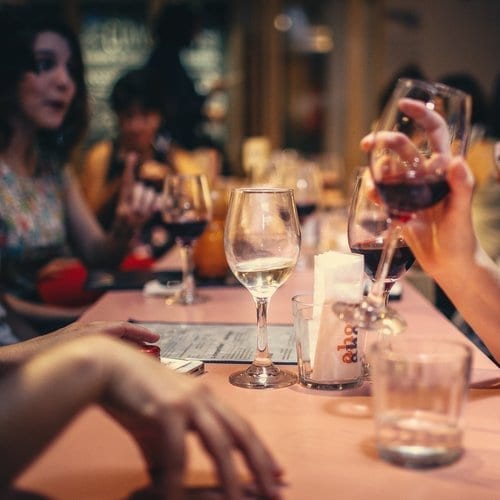 Why Rent a Storage Unit?
Long Island is generally considered a little more spacious than tighter areas of NYC, such as Manhattan—but there are still reasons why you might consider finding New York City storage for rent; Long Island is no exception, and there are multiple considerations to take into account when moving to this special area of New York. Here are the top five reasons to rent find storage for rent Long Island:
1.     Save space: You don't have to want a dancing studio in your house to look for reasons to open up more space in your home or apartment. Studies show that less cluttered areas can impact everything from our mood to our mental health. If there are old heirlooms you wish to keep but maybe use once a year, stow them away someplace secure, like a 24-hour climate-controlled storage unit, and withdraw them as you need them. This leaves room for you to invite new things into your life as well.
2.     Easy moving: Should you hope to move or send a college student off, keeping belongings boxed in a storage unit can make for simpler transitions when big changes rear their heads. There are even some storage facilities like Moishe's that will move your belongings for you—making big life transitions much less stressful and exhausting!
3.     Keep belongings organized: If you've ever lived with an attic or a basement that was used as storage, you likely understand how quickly these spaces can become chaotic as more and more things are quickly deposited as you move through daily life. Keeping your extra items at a storage facility, on the other hand, generally requires a little more preparation—from boxing and labeling to strategic placement within the unit. This makes retrieving items much easier, saving endless time and headaches.
4.     Security: Even if you have one of those ever-popular doorbells with a camera on it, it is highly like that a storage facility—especially a 24-hour one like Moishe's—will have high levels of security to keep your valuables safe. From security cameras and gated entry to better lighting for clients accessing their units at odd hours of the day, your things may even be safer at a storage facility than at your home.
5.     Renovations, reorganization, and other interior house projects: If you've been meaning to replace your floors but balk at the idea of what to do with all your furniture, consider storage for rent. Long Island tenants and homeowners know that renovation projects spanning total remodels to reimagining your interior décor and Feng Shui can all benefit from having a safe space to store your belongings. Whether it is to swap out your seasonal decorations or protect your everyday belongings from paint, drywall dust, or other construction debris, having a storage rental in Long Island can come in handy for most homeowners.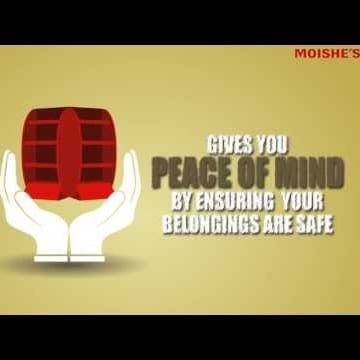 Storage For Rent Long Island
While many people immediately conjure images of Manhattan or The Bronx when they think of New York City, Long Island has much to offer—especially for those looking to settle for the long term. From gorgeous beaches, historic lighthouses, and shopping centers to farms, music venues, and vineyards, there is a lot to love about this unique area of New York. Many New Yorkers rely on storage facilities to keep their extra belongings, and Long Islanders are no exception to this rule.
Keep life simple with a high-value storage unit. Call a representative at Moishe's today for pricing, sizing, and moving options!