Storage for Rent Long Island
Convenient and Secure Storage for Rent Long Island with Moishe's Self Storage
Living on Long Island comes with many advantages, but sometimes we find ourselves in need of extra space to store our belongings. Whether you're downsizing, decluttering, or in the midst of a move, having a reliable storage solution can make all the difference. If you're looking for storage for rent Long Island, look no further than Moishe's Self Storage. With their trusted reputation, climate-controlled units, affordability, and seamless moving services, Moishe's Self Storage is here to provide you with the ideal storage solution tailored to your needs.
The Advantages of Storing Your Belongings:
Save Space and Simplify Your Life: Living in a clutter-free environment not only makes spending time in your living space more enjoyable, but also contributes to your overall well-being. With Moishe's Self Storage, you can save space in your home or office by safely storing items that are taking up valuable real estate. From old furniture and seasonal clothing to sports equipment and important documents, their storage units at their Long Island storage facility offer the perfect space to keep your belongings safe and secure.
Imagine reclaiming your spare room or garage for its intended purpose, or creating a more open and inviting living area. With Moishe's Self Storage, you can easily store items that you don't need on a daily basis, allowing you to enjoy a spacious and organized living environment. By utilizing their storage solutions, you'll gain more control over your space and simplify your life.
Effortless Moving In and Out: Moving your belongings into storage can be a daunting task, but Moishe's Self Storage is here to simplify the process. Their friendly and experienced team is always ready to assist you with your moving needs. Whether you're relocating to a new home or transitioning to a smaller office space, they understand the challenges of moving and are committed to making it as smooth as possible.
When you choose Moishe's Self Storage, you gain access to their expertise and support from start to finish. Their professional team brings the necessary moving supplies and equipment, ensuring that your items are properly packed and protected during the journey. With their help, you can seamlessly transport your possessions to their storage units, saving you time and effort. Focus on what matters most—Moishe's Self Storage will take care of the logistics.
Keep Your Belongings Organized: Maintaining an organized storage space is essential for easy access and efficient retrieval of your items. Moishe's Self Storage understands this and provides a wide range of storage unit sizes to accommodate your needs. Whether you require a small unit for a few boxes or a larger unit for furniture and appliances, they have you covered.
Their storage affordable storage units are designed with functionality in mind. With adjustable shelving options and smart layout designs, you can maximize the use of your storage space. This allows you to arrange your belongings in a way that makes sense to you, making it easier to find and retrieve items whenever you need them.
Furthermore, Moishe's Self Storage ensures that their facilities are clean, well-maintained, and equipped with proper ventilation. Climate-controlled units are also available, protecting your sensitive items from extreme temperatures, humidity, and other environmental factors. When you store your belongings with Moishe's Self Storage, you can trust that they will remain in optimal condition until you're ready to retrieve them.
Unmatched Security for Your Peace of Mind: When entrusting your valuable possessions to a storage facility, security is paramount. Moishe's Self Storage takes the safety of your belongings seriously. Their storage facilities are equipped with state-of-the-art security features, ensuring the highest level of protection.
Their 24/7 video surveillance systems monitor the premises, providing continuous coverage and deterrence against potential intruders. Moishe's also utilizes motion detectors, an extra layer of security to safeguard your belongings. Moreover, they have fire suppression systems in place to ensure your belongings are protected in the event of a fire.
In addition to advanced technology, Moishe's Self Storage maintains a strong physical presence at their facilities. Well-lit hallways and diligent security personnel who constantly patrol the premises further enhance the safety measures, creating a secure environment for your stored items.
Moishe's is Here for All of Your Storage Needs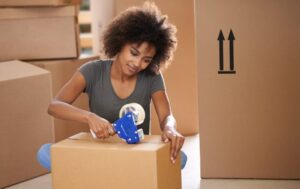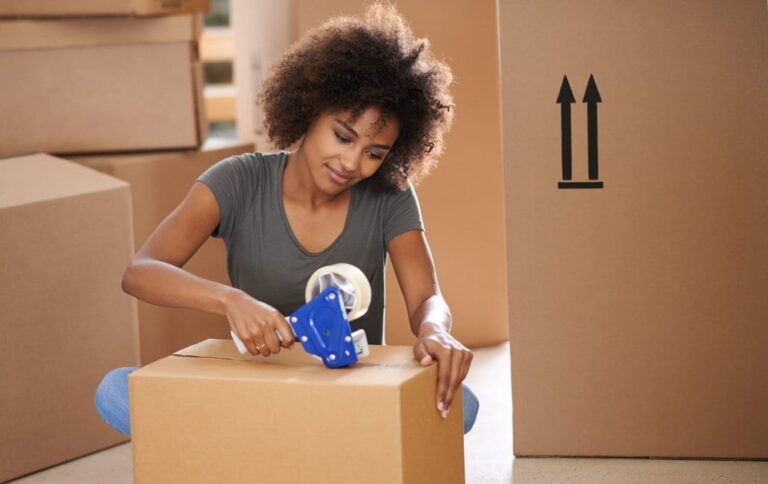 For exceptional storage solutions on Long Island, Moishe's Self Storage stands out as a trusted and experienced provider. With their climate-controlled storage units, flexible options, and seamless moving services, they are committed to meeting your unique storage needs. Don't let your belongings overwhelm you—take advantage of the benefits that come with storage for rent Long Island. Contact us online or call (800) 536-6564 and experience the convenience, security, and affordability of Moishe's Self Storage today.