Storage NYC
Moishe's Self Storage NYC: Your Trustworthy Partner in Space Management
Extra Space: A Universal Need
Living in the ever-bustling city of New York can sometimes leave you craving extra space. Whether it's the need to store seasonal items, temporary storage during a city move, or simply to declutter your living area, the significance of storage cannot be overstated. Amidst the myriad of storage NYC options, Moishe's Self Storage has distinguished itself as a premium choice, bringing an unmatched blend of quality, service, and convenience to the market for over 30 years.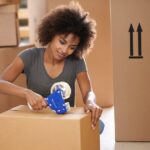 Exceptional Customer Retention: A Testament to Quality
What truly sets Moishe's Self Storage apart is its extraordinary customer retention rate. With an average tenure of 4 years, Moishe's outperforms other storage facilities nationwide. This impressive statistic speaks volumes about the high level of customer satisfaction and the trust that clients place in the company's services.
Unrivaled Cleanliness and Security
Moishe's Self Storage has built its name on a steadfast commitment to maintaining spotlessly clean facilities. Each storage unit is meticulously maintained to provide a safe and clean environment for your belongings.
But what sets Moishe's Self Storage truly apart from the rest is its superior security measures. Unlike other storage NYC companies that often limit their security provisions to basic electronic access and rolling doors, Moishe's utilizes a comprehensive approach to security that includes:
Continuous closed-circuit TV (CCTV) recording: Ensuring that activities in and around the storage areas are monitored around the clock.
24/7 security patrol: Professional security staff vigilantly patrol the storage facilities to prevent unauthorized access or theft.
State-of-the-art fire suppression technology: Advanced fire control systems are in place to protect your valuable possessions from fire damage.
Motion detectors and security checkpoints: Strategically placed across the facilities for enhanced security.
Individual burglar alarms on all units: Providing an added layer of security to each storage unit.
Comprehensive Protection from Elements
Aside from rigorous security measures, Moishe's Self Storage facilities are equipped to withstand inclement weather. Protection against damage from precipitation, fire, and heavy wind is a given. This level of all-weather protection, although vital, is often lacking in many budget storage facilities.
Customer Service: At the Heart of Operations
At the core of Moishe's Self Storage's operations is an unwavering dedication to customer service. With their team of highly trained and responsive account managers, customers can expect a level of service that goes above and beyond the standard. Available from 7 AM-7 PM on weekdays and 8 AM-5 PM on weekends, the customer service team is ever-ready to address queries and provide solutions.
Wide Reach and Diverse Options
Boasting walk-in locations in the Bronx and Queens, Moishe's Self Storage facilities are conveniently accessible. Catering to a broad clientele including individuals, students, and businesses, they offer over 20 different storage unit sizes. This range ensures that whether your needs are small or large, there is a perfect storage solution waiting for you.
Specialized Storage Solutions for Unique Needs
Understanding the diverse needs of their customers, Moishe's Self Storage offers specialized storage units for items that require special care. Whether it's wine, art, or other valuables, these items can find a safe home in their facilities. With conveniently located storage units in Manhattan/The Bronx and Queens/Brooklyn, the perfect storage solution is always within reach.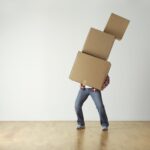 Why Choose Moishe's Self Storage NYC?
When seeking a trustworthy and reliable storage NYC provider, Moishe's Self Storage stands as a clear choice. Over the years, they've proven their dedication to quality service, earning the trust and loyalty of countless New Yorkers. Whether you need temporary storage during a move, long-term storage for your belongings, or specialized storage for unique items, Moishe's Self Storage has got you covered.
In a city where every square foot of space is precious, Moishe's Self Storage offers the ultimate solution to your storage needs. Their strong reputation, forged over decades of excellent service, is a guarantee of quality and reliability. Don't just settle for any storage facility. Choose Moishe's Self Storage, and give your valuable possessions the protection and care they deserve.