Storage Space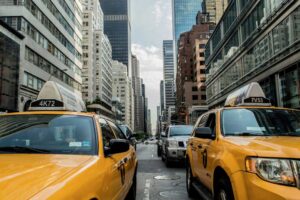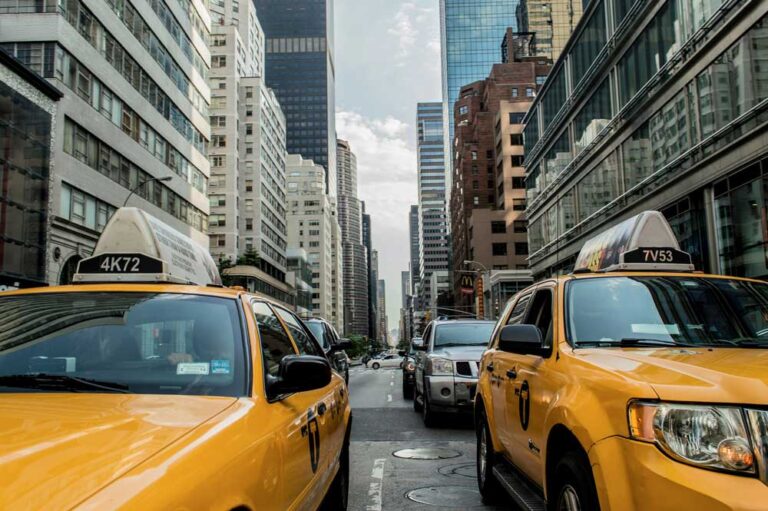 If you're located in the New York City area and are searching for "storage space near me," trust the city's best with Moishe's Self Storage.  We have over 3 decades of experience providing excellent customer service to New Yorkers, making us the tri-state area's leading storage provider.
Free Pick Up Services
Because Moishe's was founded in the Big Apple, we understand the needs of real New Yorkers. We also know that owning a personal vehicle isn't a necessity when you can walk to your office, grocery store and favorite restaurant. Which is why we offer our free pick up services to anyone living within the 5 NYC boroughs. If you rent a room with us for at least three months – in any unit up to a 5×10 room – our team of professional movers will pick up your items and place them into storage for you. Why waste your time and effort renting a truck, and loading and unloading your belongings yourself, when our team of experienced NYC movers will do the job for you, for free?
Maybe you're looking for long-term storage of bulky items like bicycles or furniture, or you need to move out but haven't found a new location yet. Or perhaps you need a climate-controlled storage unit to stow cherished keepsakes or musical instruments. If you're located in the NYC metropolitan area, searching for "storage space for rent near me" has never been easier to find than with Moishe's Self Storage.
Call (800) 536-6564 and our relocation experts will drive one of our trucks to your location, load your belongings and store them with us, at no extra charge.  You won't find a better deal on storage space for rent near me in NYC.
Choose From A Variety of Storage Spaces
In addition to offering free pick up, Moishe's also provides our clients with a variety of self storage units to choose from.  Never waste money on renting space you don't need! We have over 20 different sizes of standard storage units to accommodate any size client. And if you don't see what you need, we can customize it! No matter the size of the client, we're committed to finding you the best deal on the best room to fit your belongings. Whether you want to stow a few boxes of seasonal items or an entire bedroom set, Moishe's can offer you the safest, cleanest and most affordable units in NYC.
Moishe's Self Storage Space Near Me – The Easy Choice
Moishe's Self Storage space units consistently score higher in user reviews than any other rent storage company in New York City. When it comes to affordability for premium services, there's really no other company that compares to Moishe's.
We understand that what New Yorkers need is quick and convenient storage services with excellent customer service in high-quality facilities. No matter what you need to store, we're committed to providing you with exceptional services at affordable prices. Don't settle for cheap self storage – get the best value in the Big Apple by renting with Moishe's.
Storage Unit Features
Our units stand tall above the rest for a few simple reasons. Every single self storage space unit in Moishe's is protected by our modern security features. From closed-circuit video recording to burglar alarms and motion detectors, the only person with access to your belongings is you. We also employ a 24-hour patrol to keep our clientele safe at all times. And our fire suppression technology is designed to suppress any unforeseen fires quickly and effectively.
Beyond our security features, our space units also feature 8' ceilings. So when comparing prices with other storage companies, be sure that the unit sizes are truly comparable. Although our prices may seem negligible, be sure you're getting the best value. What we charge for a 5×5 room provides our customers with 200 cubic square feet, where another company that only has 5' ceilings is really only providing 125 cubic feet of space.
Storage Spaces New York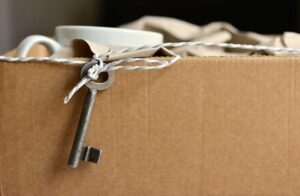 The amount of storage spaces New York has is staggering. The city has an odd relationship with space, where there are never enough apartments to make the real estate affordable, yet there are always some storage spaces New York must spare.
While our facilities are the cleanest, most high-quality that you'll find, we also maintain a variety of unit sizes to ensure that our properties are open to all types of storage requests.
Another amenity that sets us among the top is our spacious, customizable units. Our storage specialists have tackled the toughest storage situations and know how to customize a unit to fit your belongings. Another must-have that we feature are our spacious elevators with wide doors. Moishe's Self Storage facilities feature elevators that are double-wide and can fit the most awkward of furniture sizes.
The best storage space NYC has to offer is by far Moishe's Self Storage. Our company has been an industry leader for over 30 years, consistently making strides towards improving our system and increasing our ability to satisfy every customer no matter their storage needs. We provide the storage space NYC has grown to know and trust, from Queens to the Bronx. For that reason, we're among the best you can choose from.
Storage Space in New York City
Starting at just $29, Moishe's Self Storage offers our customers some of the most affordable and high-quality storage space in New York City. New York is one of the most space-starved cities in the United States. At Moishe's Self Storage, we believe that you shouldn't have to be living in closet to enjoy one of the most amazing cities in the world.  Renting a storage unit from Moishe's will transform how you live in the city!
Moishe's Self Storage has helped a diverse array of customers with their specialized storage needs. Maybe you already live in an apartment with enough space, but would like some extra room to store celebratory items that only come out at your social gatherings, such as fine wine or art. Moishe's Self Storage offers specialized storage packages that are custom designed to meet the environmental needs of fine wine and art. With Moishe's, you get to impress your guests in the evening, and save the space in your apartment by putting these items in storage in the morning!
Storage Space in Queens, NY
It can be tough to find the space to breathe in NYC, let alone store your stuff. As the second-most populated borough in New York City, Queens is also the most space-starved. If you're a resident, you know just how difficult it is to organize your things. And whether you're looking to free up some room or declutter your office, Moishe's offers some of the best storage space in Queens.
Each borough in New York is radically different, and Queens is no exception. The diverse cultures located in the tight-knit area can lead to an economy as radically different as its people. The multitude of local shops and products are unique to New York, and subsequently, storage requirements can vary by block. But no matter your storage in NYC needs, Moishe's can accommodate you.
Store With The Best At Moishe's Self Storage
If you're in the market for storage space in Queens, call (800)-536-6564. Our location in Queens is at 8-33 40th Avenue, Long Island City, NY 11101. We also cater to specialized storage in Queens, so don't hesitate to tell us about special treatment required for your items. Our capable storage advisers will get you in the right room at the best price.
Storage Space Bronx
The storage space Bronx that you've been looking for is right around the corner at Moishe's Self Storage. If you're looking for affordability, reliability, and a wide array of features, then Moishe's Self Storage has got you covered.
Our Bronx facility is not just great for personalized storage – we also offer superior business storage solutions. Whether you need to stow old office equipment, your restaurant's inventory of precious wines, or excess documents, trust Moishe's to provide you with the best business storage in the area. In addition to custom storage units at affordable prices, our customers also utilize our units for office space! By working out of your storage space, Bronx commercial real estate prices are a thing of the past! Enjoy a clean, quiet and completely safe work space at a fraction of the cost.
Storage Space Brooklyn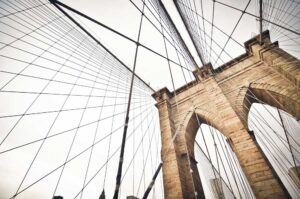 If you're seeking extra storage space Brooklyn has a plethora of options. Why not go with NYC's most trusted premier storage facility—Moishe's Self Storage.  With over 30 years as the NY tri-state area's industry leading experts in storage, Moishe's customer satisfaction ratings speak for themselves.  We guarantee our customers' 100% satisfaction with the city's most secure facilities.  When you're seeking storage space in Brooklyn New York, Moishe's has the cleanest units at the most affordable rates.
All our units at Moishe's are clean and secure and have the most top-notch security features of any storage NYC facility.  When you store with us, not only are your possessions in the safest location possible, we employ 24/7 security to ensure your safety as well. We also employ account managers to assist your needs from 7AM-7PM Monday through Friday, and 8AM-5PM on the weekends.  If you need an extra hand or want to downsize to a smaller room, we are here to help.
Storage space in Brooklyn New York is not hard to come by, but high-quality storage for an affordable price in NYC is near impossible to find. Moishe's Self Storage has been providing New York residents and visitors with high-quality storage solutions that don't break the bank. With Moishe's, you get the best of both worlds; modern storage facilities in Brooklyn, without the high price tag.
It doesn't matter why you are looking for storage space in Brooklyn New York, Moishe's Self Storage is sure to have a suitable and affordable storage solution for you.
Whether you are an individual or family who needs storage while making a move, or a company that wants to maximize their commercial space by renting a storage unit, Moishe's Self Storage is here to help!
Storage Space in Long Island City
Convenient storage is not something easily found in large, metropolitan cities. Especially not as clean, safe and accommodating as Moishe's Self Storage space in Long Island City.
Here in nearby Queens, you won't find better service or more affordable storage and security. In fact, you won't find a better storage option in New York, period.
Moishe's is an industry leading moving & storage company providing storage services to both residents and businesses in the greater New York area. We know how to serve our customers and understand what's important to them. With 24/7 security, and even free pick up services, you won't find a more customer-focused storage facility.
Not only do we serve Long Island City, we also serve the greater surrounding area near Queens. The best way to get ahead of your storage in NYC needs and find a place to protect your property is to contact us. Whatever your needs, one of our storage advisers can get you in the right room to store your property effectively and effortlessly.
For a comprehensive list of our available storage facilities, contact us. We have several locations that service the surrounding areas. You may be closer than you think!
Moishe's Self Storage NYC
Self storage is a common service in NYC for many reasons. Many New Yorkers have begun to rent self storage units instead of seeking apartments with extra space. Due to the price of square footage, they end up spending much less this way. It goes to show that affordability is always a major factor for our clients. Moishe's Self Storage understands.
Moishe's Self Storage boasts a wide range of sizes so that you don't end up paying for space you won't use. Our units range from 5 X 5 ; 5 X 7 ; 5 X 10 ; 6 X 10 ; 8 x 10 ; 10 X 10 ; 10 X 12 ; 10 X 15 up to 10 x 20. The 10 X 10 units are large enough to store the contents of a one bedroom condo or apartment, and the 10 X 20 unit is large enough to store the contents of a three to four bedroom house.
Choose a company that stands by the quality of their amenities. Choose Moishe's!