Storage Solutions for Bronx Residents
Moishe's Provides the Best Storage Solutions for Bronx Residents and Businesses
Are you a Bronx resident or business owner in need of secure and reliable storage options? Look no further than Moishe's Self Storage! With a legacy of serving the community for decades, Moishe's has earned a stellar reputation as the go-to storage provider for all your needs. Whether you require short-term or long-term storage, mini storage for a few items, climate-controlled units, or even 24-hour access, Moishe's has perfect storage solutions for Bronx residents. Join us as we explore the world of storage and delve into why Moishe's is your ultimate storage partner.
Short-Term Storage Solutions: Adapting to Life's Transitions
Life is full of surprises, and there are moments when you need flexible storage solutions to navigate through transitions seamlessly. Whether you're moving to a new home, renovating, or decluttering, Moishe's short-term storage options have you covered. Their strategically located facilities across the Bronx and Queens make accessing your belongings a breeze. No matter how chaotic your life may seem during these transitions, Moishe's ensures your valuables are safe and secure until you need them again.
Long-Term Storage Solutions: Safeguarding Your Precious Memories
In a bustling borough like the Bronx, space can be a luxury. If you find yourself in need of more room to accommodate your belongings, Moishe's long-term storage solutions are here to help. Whether you're downsizing, traveling, or simply holding onto sentimental items, Moishe's offers spacious and cost-effective long-term storage units. Rest easy knowing your cherished possessions are protected by their state-of-the-art security measures throughout their stay.
Mini Storage: A Compact Solution for Your Treasures
Not everyone requires a large storage unit. Sometimes, you only need to stow away a few items. Moishe's mini storage options provide the perfect space-saving solution. Whether it's seasonal decorations, sports equipment, or a couple of boxes of personal belongings, Moishe's offers a variety of unit sizes, ensuring you only pay for the space you need. Plus, with the same top-notch security provided to all their customers, you can trust that your valuables are in good hands.
Climate-Controlled Storage: Preserving Your Delicate Possessions
The Bronx experiences extreme weather conditions, with scorching summers and frigid winters. These fluctuations can take a toll on sensitive belongings. Fear not! Moishe's climate-controlled storage units are designed to provide a stable environment, protecting your delicate items from temperature and humidity extremes. Whether you're safeguarding antique furniture, musical instruments, artwork, or important documents, these units offer the ideal conditions to ensure your items remain in pristine condition.
24-Hour Access Storage: Convenience at Your Fingertips
Life in the Bronx can be fast-paced, and your schedule may not always align with traditional business hours. That's where Moishe's 24-hour access storage comes to the rescue. With round-the-clock availability to your storage unit, you have the freedom to retrieve or store your belongings whenever it suits you best. Whether you're an early bird or a night owl, Moishe's ensures that accessing your storage unit fits seamlessly into your lifestyle.
Why Choose Moishe's Self Storage?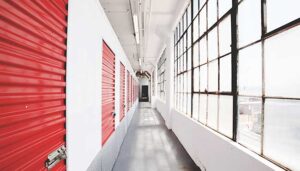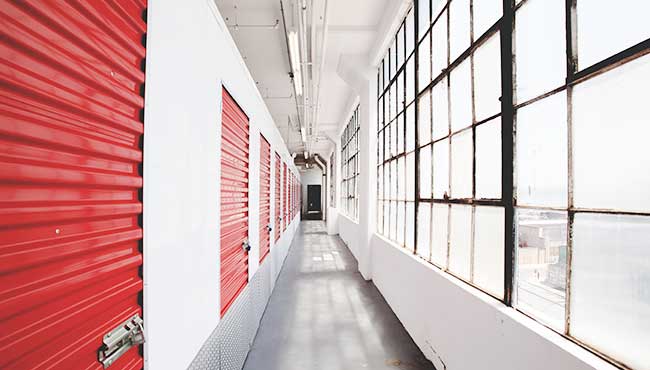 Moishe's Self Storage stands out for many reasons, making them the ideal storage solution for Bronx residents and businesses:
Uncompromising Security: Your peace of mind is a top priority for Moishe's. Their facilities are equipped with advanced security measures, including 24/7 video surveillance, motion detectors, and burglar alarms. Your belongings are in safe hands with Moishe's.
Clean and Well-Maintained Facilities: Moishe's takes pride in offering immaculate storage spaces. Their units are well-lit, clean, and free from pests, ensuring that your items remain in the best condition during their stay.
Exceptional Customer Service: The friendly and knowledgeable staff at Moishe's are always ready to assist you. They understand that every customer is unique and will go the extra mile to tailor their services to your specific needs.
Professional Moving Services: Moishe's has a team of professional movers to make your storage journey even more convenient. They'll pick up your belongings from your location and safely transport them to your storage unit.
Transparent Pricing: With Moishe's, what you see is what you get. Their pricing is transparent, and there are no hidden fees. You can trust that you're getting a fair and competitive rate for their exceptional storage solutions.
Your Storage Solution Awaits!
When it comes to storage solutions in the Bronx, Moishe's Self Storage is your trusted partner. Whether you require short-term or long-term storage, mini storage, climate-controlled options, or 24-hour access, Moishe's has the expertise and facilities to meet your needs. With their unwavering commitment to security, cleanliness, and customer satisfaction, Moishe's provides a storage experience like no other.
Don't wait any longer. Contact Moishe's Self Storage online or call (800) 536-6564 and see the convenience of their exceptional storage solutions for yourself. Whether you need to declutter your life or protect your valuables, Moishe's is here to make your storage journey smooth and stress-free.