Storage Unit Discounts in NY
Save more with Moishe's! In addition to our affordable storage options starting at just $45 per month, we also offer several specials and exclusive discounts to ensure you get the best value in town. From free pickup services to referral credits and walk-in discounts, Moishe's Self Storage provides unbeatable savings while delivering convenient and reliable storage solutions. Discover how you can maximize your budget and simplify your storage needs with Moishe's today!
Save Time and Money with Free Pickup: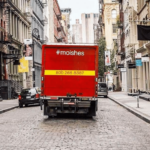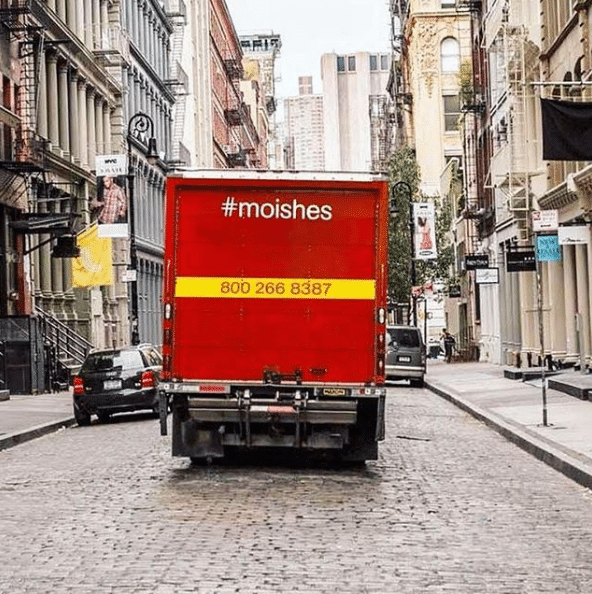 Moishe's Self Storage goes the extra mile to make your storage experience seamless. If you're located within the NYC 5 boroughs and rent a room for a minimum of three months, you'll enjoy a fantastic perk – free pickup of your items! With our 5′ x 5′ x 8′ & 5′ x 7′ x 8′ rooms, we offer up to 3 hours for pickup time, while our 5′ x 10′ x 8′ rooms give you up to 4 hours. Take advantage of this time-saving and cost-effective service that ensures your belongings are safely transported to your storage unit, all at no additional charge.
Refer a Friend and Earn Credit:
Sharing the good news with friends pays off when you choose Moishe's Self Storage. Refer a friend to us, and we'll credit $50 towards your account. Simply let your friend know about the excellent storage solutions and exceptional service they'll receive at Moishe's, and when they rent a room, you'll both reap the benefits. It's a win-win situation – you get credit towards your storage expenses while your friend enjoys the same great storage options you've come to rely on.
Walk-In Discount: 50% Off for 3 Months, No Reservation Needed:
At Moishe's, we understand that sometimes plans change or urgent storage needs arise. That's why we offer a convenient walk-in discount. Simply visit our facility, mention this , and enjoy a generous 50% off your storage unit for the first three months. No reservation required! This special offer is available for rooms up to 5×10 in size. Take advantage of this hassle-free and cost-effective option to secure your storage unit in Manhattan, the Bronx, Queens or Brooklyn quickly and at an unbeatable price.
*A Friendly Reminder:
As a fellow New Yorker, I want to ensure you get the best value from Moishe's Self Storage. While our free pickup services and walk-in discount cannot be combined, each offer stands on its own to provide you with outstanding savings. Rest assured, whether you choose the convenience of free pickup or the spontaneity of a walk-in discount, Moishe's always prioritizes affordability and exceptional service.
Unlock Savings with Moishe's: Exclusive Storage Unit Discounts 
When it comes to discounts on storage units in New York, Moishe's Self Storage is your go-to solution for unbeatable value in New York City. With our affordable storage options and enticing specials, including free pickup, referral credits, and walk-in discounts, we strive to make storage convenient, cost-effective, and hassle-free for our fellow New Yorkers. Take advantage of these off-ers and experience the peace of mind that comes with storing your belongings at Moishe's. We're here to help you save time, money, and enjoy a stress-free storage experience. Contact us today at  800-536-6564 to discover the best storage solutions with incredible discounts, tailored just for you.-