Storage Units
There are many storage units to choose from if you are moving, needing to store commercial goods, or any other reason. Moishe's Self Storage is thrilled to be industry leaders in quality, affordable storage in the Big Apple. Space is lacking in the city, and many people seek extra space for storage to enjoy more room in their apartment or building.
Moishe's Self Storage is here to provide quality, clean, safe and secure units and solutions for all your storage needs. Continue reading to learn more about the Moishe's difference or visit our walk-in and locations to see for yourself!
Safe from Weather & Intruders
In New York City, your home, car, work and other frequented places must be safe and secure against weather all year round. Hurricanes can be detrimental, as New Yorkers experienced with Hurricane Sandy. The winters can be brutal, and if not stored in a secure unit, they can freeze and break.
Moishe's Self Storage boasts units that are secure against all New York City weather events, year-round. You may think that this is a common storage unit features, but unfortunately, this is not the case.
On top of being safe against weather events, Moishe's Self Storage is unsurpassed in our security technology. Storage units are a jackpot steal for burglars, but in New York City, criminals tend to know that Moishe's is not a facility they'll be able to break in to. Therefore, Moishe's is the best choice for storage units.
Moving & Storage Specials
At Moishe's, we understand that moving and navigating the storage industry can be stressful. It is for this reason that we offer moving and storage specials – to make your transition easier on your wallet and yourself.
Free pick up is available within the 5 boroughs if you are renting a room up to a size 5 X 10. Refer a friend and receive up to a $50 credit towards your storage account. Referral opportunity and specials available for new accounts only.
Storage Units in Queens
When you're seeking storage units Queens has many options to consider. If you are considering storing with the cheapest option possible, you might want to consider the value you're getting for your money. What kind of other tenants store there? Is it in a safe and accessible neighborhood? Is your unit clean and free of various bug infestations?
At Moishe's Self Storage, the value you're getting for the price you pay is peace of mind. We give our customers the peace of mind with continuous 24-hour security with CCTV recording cameras so that theft is never an issue for you. Visit our walk-in location today to see the Moishe's difference for yourself.
The Value of Moishe's Vs. Other Storage Units in Queens and The Bronx
In Queens, as in the rest of NYC, there are prestigious boroughs and neighborhoods and ones less than savory. When you store with Moishe's storage units in Queens, you'll never have to worry about tenants living in their storage unit next door, waiting for staff to go off duty to get out their bolt cutters on your lock. You won't need to worry about bed bug, rat or cockroach infestations. We offer the cleanest, most affordable rooms with the best security features on the market.
The Moishe's Self Storage Difference
We are New York City's premier storage company. What started in the 1980s with Moishe's "man with a van" moving company has become the largest storage provider in the NY Tri-State area. Our account managers are customer service oriented and guarantee your 100% customer satisfaction.
There is a reason Moishe's stands out among NYC storage facilities with consistent 5-star ratings for over 30 years. It is because our company grew up in New York City, and we understand people's unique needs here. We offer that same friendly service you'd expect from your local mom and pop shop in your neighborhood, but with the provisions of an industry leader in storage.
We will be happy to assist you in estimating what unit space you'll need. With our array of unit sizes, you're sure to find the perfect fit for all your cheap self storage needs at Moishe's Self Service.
Self Storage Units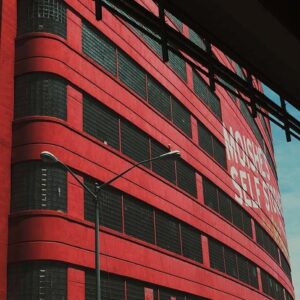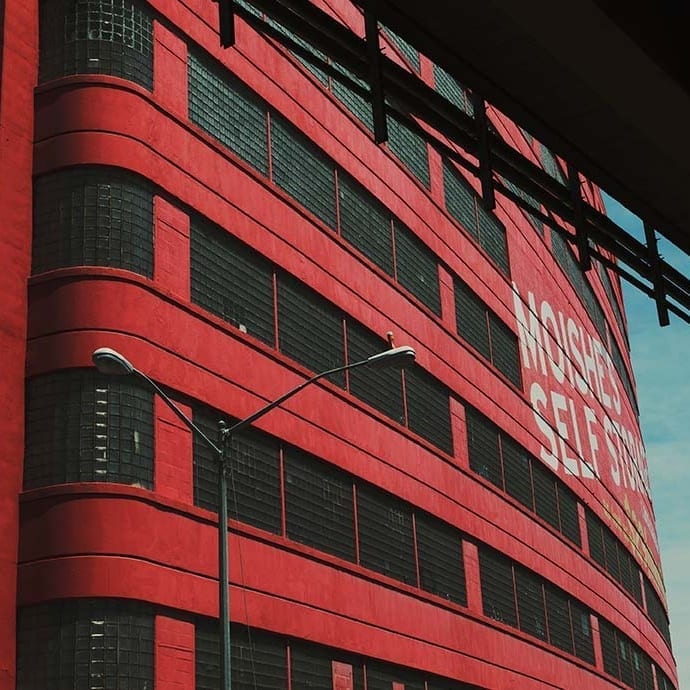 If you're looking to get the most out of your self storage units, look no further than the NYC industry leader with Moishe's Self Storage. We offer the cleanest, most affordable self storage units with the best security features on the market.
Our account managers and relocation experts have over 30 years of experience in the industry, with the highest customer satisfaction ratings. In fact, our customers are so satisfied, they stay with us for an average of 4 years—the longest in the storage industry nationwide. Visit our walk-in locations in Queens or at our storage facility in The Bronx to see the Moishe's difference for yourself.
Moishe's Self Storage—The Industry Leader in Self Storage Units
When you trust your belongings to the cheapest self storage units available in the New York metro area, what are you getting for your money? Most likely, you will receive keypad access to the facility, and a unit with a sliding door. You provide the lock and hope that none of the tenants have a bolt cutter. At Moishe's, not only are you getting an extremely clean affordable unit, but you're receiving the latest in security measures.
Free Pick Up Services for NYC at Moishe's
We also offer free pick up services for the 5 boroughs of NYC—meaning our experienced NYC movers will pick up your belongings and move them for you into up to a 5 X 10 storage space. There is absolutely no charge for this service and no hidden fees. It's one of the services we at Moishe's offer our customers that make us stand out from the rest.
If you'd like to come in to the Moishe's Self Storage location nearest you, feel free to schedule a consultation with one of our account managers or reserve a storage unit online and lock in your storage unit special price.. We will be happy to assist you with a size estimation or answer any questions you might have. With over 20 different size self storage units available, we are sure to find the exact space to fit your needs. Whether it's Bronx storage, Queens storage, we've got a location for you.