Storing hanging clothes in mini storage is similar to storing clothes for longterm storage, but with a few added points to consider. Stored clothes should avoid fluctuating temperatures, moisture, sunlight, and pests when in a storage unit. That's easier said than done sometimes, but with a few know-how tips, you can store like a professional. Keep reading to learn how to store hanging clothes in a unit.
---
View Mini Storage Rooms
---
Benefits of hanging clothes in a mini storage unit
Storing clothes on thick hangers in a mini storage unit is key to long-lasting fabrics. Here are a few reasons why should hang them on hangers:
It can breathe. The air circulation lets the fabric breathe so it lasts longer.
It stays off the ground. When clothing is off the ground, it's protected against pests, moisture, and dust that collects on the ground.
It allows them to stay dry. When hanging, airflow keeps them dry and free from mold.
RELATED: How To Store Clothes For The Winter
Ideal storage conditions for hanging clothing
The ideal storage condition for clothing will preserve garments for a longtime to come. Here are some things to consider:
Steady temperature
Low relative humidity
Low sunlight
Filtered air
Moving air
Breathable garment bag and/or box storage
Wrap items individually in acid-free tissue and/or muslin (when not hanging)
Types of clothing that should NOT be hung in a unit
Vintage clothing, embellished gowns, knitted pieces, and delicate items should NOT be hung in a storage unit. Instead, these should be cleaned (by a professional), folded, wrapped individually in acid-free tissue, and stored flat in a breathable, archival box.
RELATED: Things NOT To Put In A Storage Unit And Why
Hanging clothes need air circulation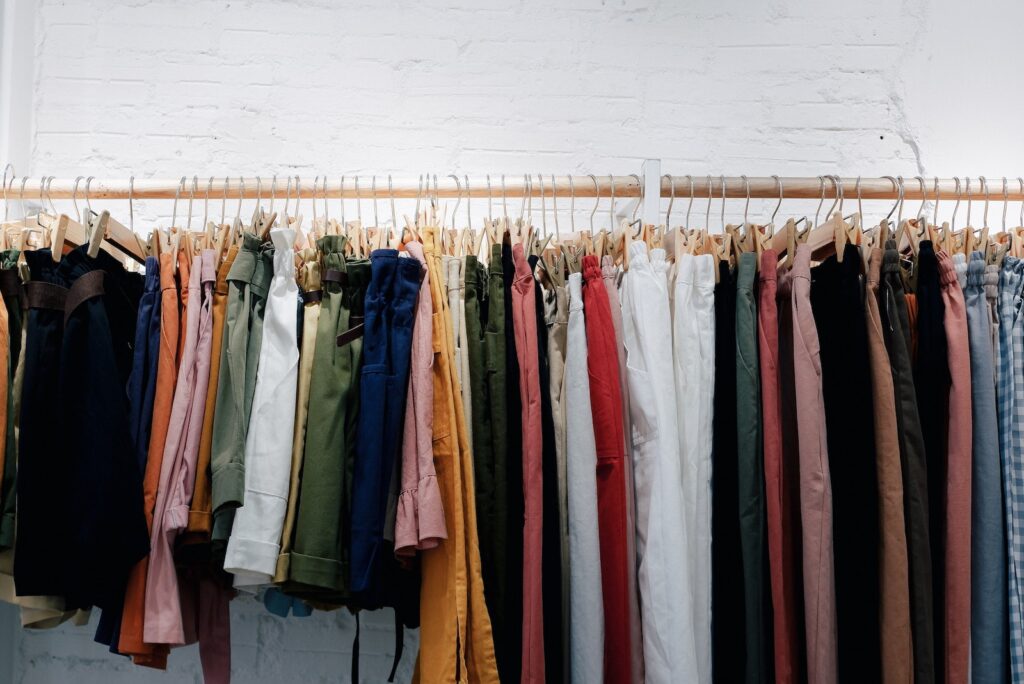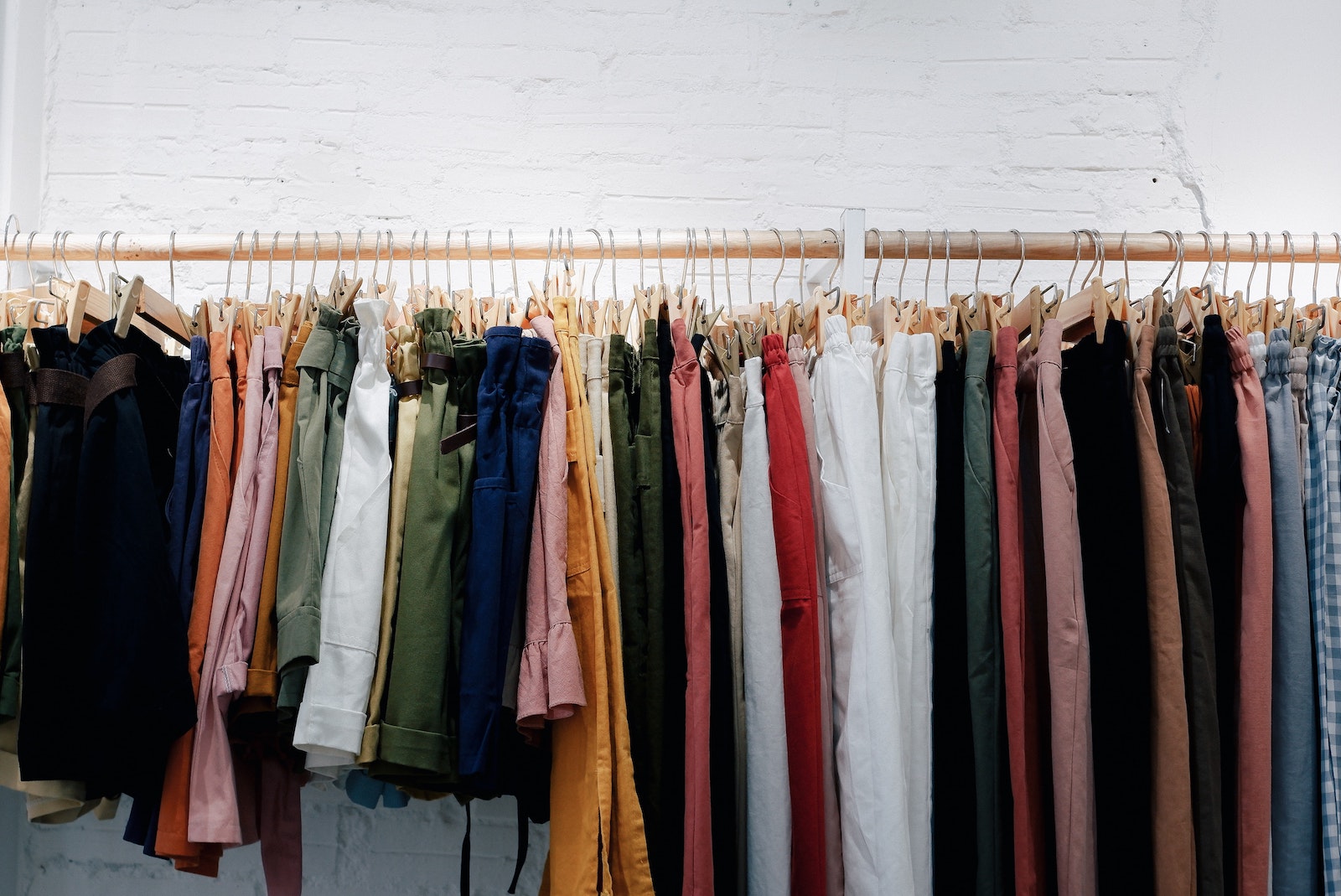 Airflow is key to storing clothes in a mini storage unit. Consider this when storing in a unit:
Spread clothing apart. If clothing is pressed against itself, it may not get the circulation it needs.
Don't store in plastic bags. Plastic won't allow for the proper airflow or drying of clothing.
Allow air to circulate and your items to breathe by not overstuffing your containers. Hang: Hang furs and dresses inside a cotton (never plastic) garment bag. Space all hanging clothing to allow for air flow. This will reduce the risk of mildew and mold as well as prevent wrinkling and creasing.
RELATED: 11 Tips On Organizing A Self Storage Unit For Frequent Access
Protect hanging clothes with breathable cotton bags
Cotton bags — opposed to plastic — will allow better breathing for your clothes as they store in mini storage. Plastic bags stop clothing from having the proper airflow. Something like will protect your sensitive clothing:
Avoid wire hangers
Wire hangers can distort the clothing and cause "rabbit ears" at the shoulders. Thicker hangers are best to use when hanging.
Use plastic bins for less-valuable clothing
Plastic bins are great for storing less-valuable clothes in mini storage. They're easy to handle, stack, and store. They also keep bugs and dust out.
Other clothing points to consider:
1. Remove plastic
Plastic from the dry cleaner is a great short-term protector but should be removed immediately to allow the garment to breathe. Otherwise, it could lead to fume fading.
2. Allow leather to dry completely
Leather takes a few days to dry completely, so allow it to be fully removed from water before storing in a unit.
3. Denim shouldn't touch other items
Unprotected items will lead to dye transfer.
---
Contact Moishe's Self Storage if you're looking for cheap full-service self-storage units in New York City to hold wine, art, furniture, luggage, household items, or other things.
View Rooms for FREE
Our Manhattan/The Bronx and Queens/Brooklyn Storage Facilities are conveniently located near you. We offer over 20 different storage unit sizes, available to individuals, students, and businesses.
Reserve your room or view specials. We'll pick up your things FREE!